Movie Number- 124
October Horrorthon Number- 11
Title- Saw (2004)
Running Time- 103 minutes
Director- James Wan
Writer- Leigh Whannel (script and story), James Wan (story)
Starring- Leigh Whannel, Cary Elwes, Danny Glover, Ken Leung, Tobin Bell
Rating- 3 ½ Stars
Date Viewed- October 24, 2010
Format- DVD
Comments– Put this one in because we were planning on watching all of the Saw series leading up the newly released Saw 3D.  That never happened, but this was a good reminder why I started enjoying this series so much.  Poor acting by the leads, but the story is interesting enough, and bloody enough, to grab my attention.  Not a brilliant film by any stretch, but a great start to a successful franchise, and one of my favorites when it released.
Movie Number– 126
October Horrorthon Number- 13
Title– Saw VI (2009)
Running Time– 90 minutes
Director– Kevin Greutert
Writer– Marcus Dunstan, Patrick Melton
Starring– Tobin Bell, Costas Mandylor, Mark Rolston
Rating– 3 ½ Stars
Date Viewed– October 29, 2010
Format– DVD
Comments–  This is probably one of my favorites in the franchise. Saw 2, from what I remember, was great too, but this one really stands out with good directing and excellent traps.  After the catastrophe that was Saw V, Saw VI put the series back on track and had me excited for the final outing, which I would watch the next day.
Movie Number– 127
October Horrorthon Number- 14
Title– Saw 3D (2010)
Running Time– 90 minutes
Director– Kevin Greutert
Writer– Patrick Melton, Marcus Dunstan
Starring– Tobin Bell, Costas Mandylor, Betsy Russell
Rating– 3 Stars
Date Viewed– October 30, 2010
Format– Movie Theatres (in 3D)
Comments– Is this a good conclusion to the most successful horror franchise of the 2000s?  Absolutely not, but it does attempt to tie up some of the loose ends, even if it doesn't explain why.  The traps were memorable, and the 3D effects were good (not as good as Piranha 3D, but good enough).  Saw VI will go down as my favorite in the series, but this was a decent finish by the same director.  Only wish Greutert was there for some of the earlier sequels…
Movie Number– 131
Title– Into the Mirror (2003)
Running Time– 113 minutes
Director– Sung-ho Kim
Writer– Sung-ho Kim
Starring– Ji-tae Yu, Myeong-min Kim, Hye-na Kim
Rating– 2 ½ Stars
Date Viewed– November 13, 2010
Format– DVD
Comments– Most of this review can be found inside my review for Mirrors 2. This was a good character study disguised as a horror movie that suffers from terribly slow pacing. The only reason I watched this was because it came as a bonus to the Mirrors 2 Blu-ray Disc, and this is a great bonus. It's the obvious inspiration for Mirrors 2, and any fan of that film should check Into the Mirror out.
Movie Number– 133
Title– Dangerous Liaisons (1988)
Running Time– 119 minutes
Director– Stephen Frears
Writer– Christopher Hampton (play, screenplay), Choderlos de Laclos (novel Les Liaisons Dangereuses)
Starring– Glenn Close, John Malkovich, Michelle Pfeiffer, Swoosie Kurtz, Uma Thurman, Keanu Reeves
Rating– 5 Stars
Date Viewed– November 17, 2010
Format– DVD
Comments– As soon as we started watching this (in movement class, of all places) I immediately thought back to the classic Amadeus.  Amadeus is one of my favorite movies of this genre, but Dangerous Liaisons is a close second.  This includes wonderful performances by John Malkovich, Glenn Close, Michelle Pfeiffer, and Uma Thurman.  It is sexy, seductive, and heartbreaking.  I am a sucker for movies that create despicable characters that still require the audience's sympathy, which this absolutely does.  We shouldn't like these characters, but we feel for them, which is more important.  It is hysterical to see Keanu Reeves play his "surfer-dude" character given these settings, and a young Uma Thurman is incredibly beautiful, providing excellent talent and plenty of eye candy throughout the film.  This is one that needs to find a Blu-ray release, but if you haven't seen it, you need to change that.  A stunning film that gets my highest recommendation.
Movie Number– 135
Title– It's Complicated (2009)
Running Time– 120 minutes
Director– Nancy Meyers
Writer– Nancy Meyers
Starring– Meryl Streep, Steve Martin, Alec Baldwin
Rating– 3 ½ Stars
Date Viewed– November 28, 2010
Format– Comcast On Demand
Comments– This is a funny, heartwarming film that again shows Steve Martin's acting talent outside of the comedy genre. Streep is great, as usual, and Baldwin plays nicely alongside her. This is a mature film that is good for adult families (meaning, mom, dad, and their kids over 18 years old) as it shines a light on the sex lives of over-40s, and what happens after a divorce. A solid, enjoyable film.
Movie Number– 136
Title– Grown Ups (2010)
Running Time– 102 minutes
Director– Dennis Dugan
Writer– Adam Sandler, Fred Wolf
Starring– Adam Sandler, Kevin James, Chris Rock, David Spade, Rob Schneider, Salma Hayek
Rating– 2 Stars
Date Viewed– November 29, 2010
Format– DVD
Comments– I love Kevin James, David Spade and Adam Sandler, and even I expected very little coming in to this film. Not a terrible film, but not good either. It was simply a group of friends that have found success in the past and wanting to film a movie for their own amusement. Filled with stupid humor, a terrible script, some sexy girls, and other typical Sandler-isms, this is one that can be skipped without fear of missing anything important. A dumb, but sometimes funny movie.
Movie Number– 138
Title– Autopsy (2008)
Running Time– 84 minutes
Director– Adam Gierasch
Writer– Adam Gierasch, Jace Anderson, E.L. Katz
Starring– Michael Bowen, Robert Patrick, Jessica Lowndes
Rating– 1 ½ Stars
Date Viewed– December 2, 2010
Format– Comcast On Demand
Comments– This was a waste of time. Part of the After Dark Horrorfest III release, Autopsy tells the story of one girls search for her missing boyfriend in a mysterious hospital after a car accident. As it was going, I couldn't help but think "this is a poor Texas Chainsaw Massacre set in a hospital", and that is basically what it is. There were some good gore effects, but the script, plot, and acting was bad enough to make up for that. Jessica Lowndes, from previously reviewed Altitude is much worse in this film, but it is promising to see that she improved over the years. I will be interested to see where she is in a few more years after gaining more experience. She has the potential to be a great horror lead, though, and her beauty helps with that. This is a pointless horror film that should be avoided.
Movie Number– 142
Title– Ryoko's Lesbian Flight (1984)
Running Time– 30 minutes
Director– Hidehiro Ito
Writer– Hidehiro Ito
Starring– Unknown
Rating– 3 ½ Stars
Date Viewed– December 5, 2010
Format– DVD
Comments– This is what I said of this movie in my DVD review where I watched this (it was a special feature on the Nikkatsu Roman Porno Collection): Yoshikawa-san and Ryoko are two flight attendants. Yoshikawa-san is nervous for her first big flight in the morning, and Ryoko tries to calm her nerves. As the two walk outside the airport, it is made clear that Yoshikawa-san hopes to make Ryoko more than just a co-worker. After Ryoko sends Yoshikawa-san on her way, she makes a phone call to her male lover and makes plans for them to meet later that night. Yoshikawa-san, though, doesn't want to give up easily, and shows up at Ryoko's house later that night, drunk, and ready to get what she wants.
Ryoko's Lesbian Flight is only thirty minutes in length, but it is one of the more sensual pornographic films I have seen. The women are beautiful, and the story is interesting enough to get the viewers attention. The cinematography is not as nice as the trailers in the collection, but there are still some beautiful shots of the women's naked bodies. There are a few problems to be found, but these mostly stem from the censorship laws in Japan. Nowhere on this DVD will the viewer see pubic hair or genitalia. Instead, there will be a fuzzy censor block, or a whited-out area blocking this from view. This forces the filmmaker to use different types of shots, and can require the audience to use their imagination more so than an average pornographic film, but the use of these censor boxes implies that the filmmaker wanted the sexual parts shown, and this censorship, in turn, hurts the film.
There is a lesbian scene, a solo bath scene, and a heterosexual scene in Ryoko's Lesbian Flight. The solo bath scene is wonderfully erotic, and one of the most memorable from the entire DVD. This short film also has something rarely seen in pornographic films: quality acting. Obviously less is required, and expected, from the acting in a pornographic film, but Ryoko's Lesbian Flight is an example where decent acting lifts the sensuality of the sexual encounters. This is a great addition to the trailer collection.
Movie Number– 145
Title– Despicable Me (2010)
Running Time– 95 minutes
Director– Pierre Coffin, Chris Renaud
Writer– Ken Daurio (screenplay), Sergio Pablos (story), Cinco Paul (screenplay)
Starring– Steve Carell, Jason Segel, Russell Brand
Rating– 4 Stars
Date Viewed– December 17, 2010
Format– Blu-ray Disc
Comments– This is a great family film that had me swallowing back the tears. Steve Carell is great as the lead, and the kids follow suit. It is absolutely adorable. Without having seen How to Train Your Dragon yet, this resides as my #2 animated movie of the year, behind Toy Story 3. One problem I had with the film was that it seemed to cut itself short, and could have benefitted from being a touch longer. I loved the characters and am excited to know that a sequel is forthcoming.
Movie Number– 146
Title– 127 Hours (2010)
Running Time– 94 minutes
Director– Danny Boyle
Writer– Danny Boyle (screenplay), Simon Beaufoy (screenplay), Aron Ralston (book Between a Rock and a Hard Place)
Starring– James Franco
Rating– 4 ½ Stars
Date Viewed– December 21, 2010
Format– Movie Theatre
Comments– I love survival films. If a director can keep my interest while filming in only one location and with one actor for over an hour, they are an excellent director in my book. This is exactly what Danny Boyle is able to do. James Franco is at the top of his game here, and is absolutely deserving of his Golden Globe nomination for best performance by a male actor in a drama. The music, which was also nominated for a Golden Globe award, is some of the best I've heard in a film all year, the cinematography is beautiful, and the story is enthralling. Even the special gore effects, though simple, were executed perfectly. This is one of my top 10 films of 2010, and one that everyone should take the time to see.
Movie Number– 147
Title– The Social Network (2010)
Running Time– 120 minutes
Director– David Fincher
Writer– Aaron Sorkin (screenplay), Ben Mezrich (book)
Starring– Jesse Eisenberg, Andrew Garfield, Justin Timberlake
Rating– 5 Stars
Date Viewed– December 21, 2010
Format– Movie Theatre
Comments– Right now, before seeing the other big name movies of the year like Inception, The Town, The Kids Are Alright, Black Swan and The Fighter, The Social Network stands out as my favorite film of 2010. It was engrossing from start to finish, and tells one of the more interesting stories I have heard. Obviously, given my age, Facebook was a big thing in my life for quite a while, and I can still remember a time when you needed to have a .edu email address to join. I was around for the beginnings of Facebook, and have watched it grow to become the over $50 billion industry that it is today, so to see how it all happened was fascinating. Jesse Eisenberg is a stellar actor, and his performance in this is top-notch (another Golden Globe nominee, competing against Franco fro best actor in a drama). The real stand-out to me, though, was Andrew Garfield. The second the movie ended I was yelling that Garfield, not Timberlake, deserved the Golden Globe nomination for best supporting role. It wasn't until afterwards that I realized I was an idiot, and he did, in fact, get the nomination. I have not seen Garfield in anything before this, but I am on the lookout for anything else he does from here on out. The fact that he is playing Peter Parker in the upcoming Spider-man film has me tingling with excitement. I was also excited to see Rooney Mara, though a minor character in the film, act with a better script than A Nightmare on Elm Street. She is a great actress, as I predicted in my review of Nightmare, and just needed a good script to showcase as much. This is a must-see film for any fan of great acting, good stories, or Facebook.
Movie Number– 149
Title– S&Man (2006)
Running Time– 84 minutes
Director– J.T. Perry
Writer– J.T. Perry
Starring– Erik Marcisak, Bill Zebub, Debbie D
Rating– 3 Stars
Date Viewed– December 27, 2010
Format– Netflix Instant Queue
Comments– This is an interesting film. It is part documentary and part horror/suspense film. It takes a close look at underground shock/snuff horror films, and just how far these people are willing, and able, to go to sell exploitation films that look as real as possible. The audience is left to question where the documentary ends and the fiction starts, but J.T. Perry does such an excellent job with the script and directing that I was unable to see this line on first viewing, and was unsure if what I was watching was fact or fiction. Perry is obviously talented, and I am very interested to see what his other films have to offer, which include The Burrowers, and Mimic: Sentinel, as well as some video game scripting (Batman Begins, Splinter Cell: Double Agent). Anyone interested in underground horror will find something to enjoy(?) with S&Man.
Movie Number– 150
Title– Back to the Future (1985)
Running Time– 116 minutes
Director– Robert Zemeckis
Writer– Robert Zemeckis, Bob Gale
Starring– Michael J. Fox, Christopher Lloyd, Lea Thompson, Crispin Glover, Thomas F. Wilson
Rating– 5 Stars
Date Viewed– December 29, 2010
Format– Blu-ray Disc
Comments– This is a nearly perfect movie. The directing is wonderful, the acting is great, and it is the start of my favorite trilogy of all-time. The Blu-ray release is worth owning as this is the best I have ever seen the film. I am too young to have seen the movie in theatres (born the year after its release), but I imagine this is as close as we will ever get to mimicking the look it had then. This remastering is stunning, and the special features loaded on to these discs make the Blu-ray trilogy a must-buy for fans, even if they already own the DVD trilogy.
*Note that I am missing #148 (The Human Centipede) because I am planning on writing a full review for this which will be posted soon.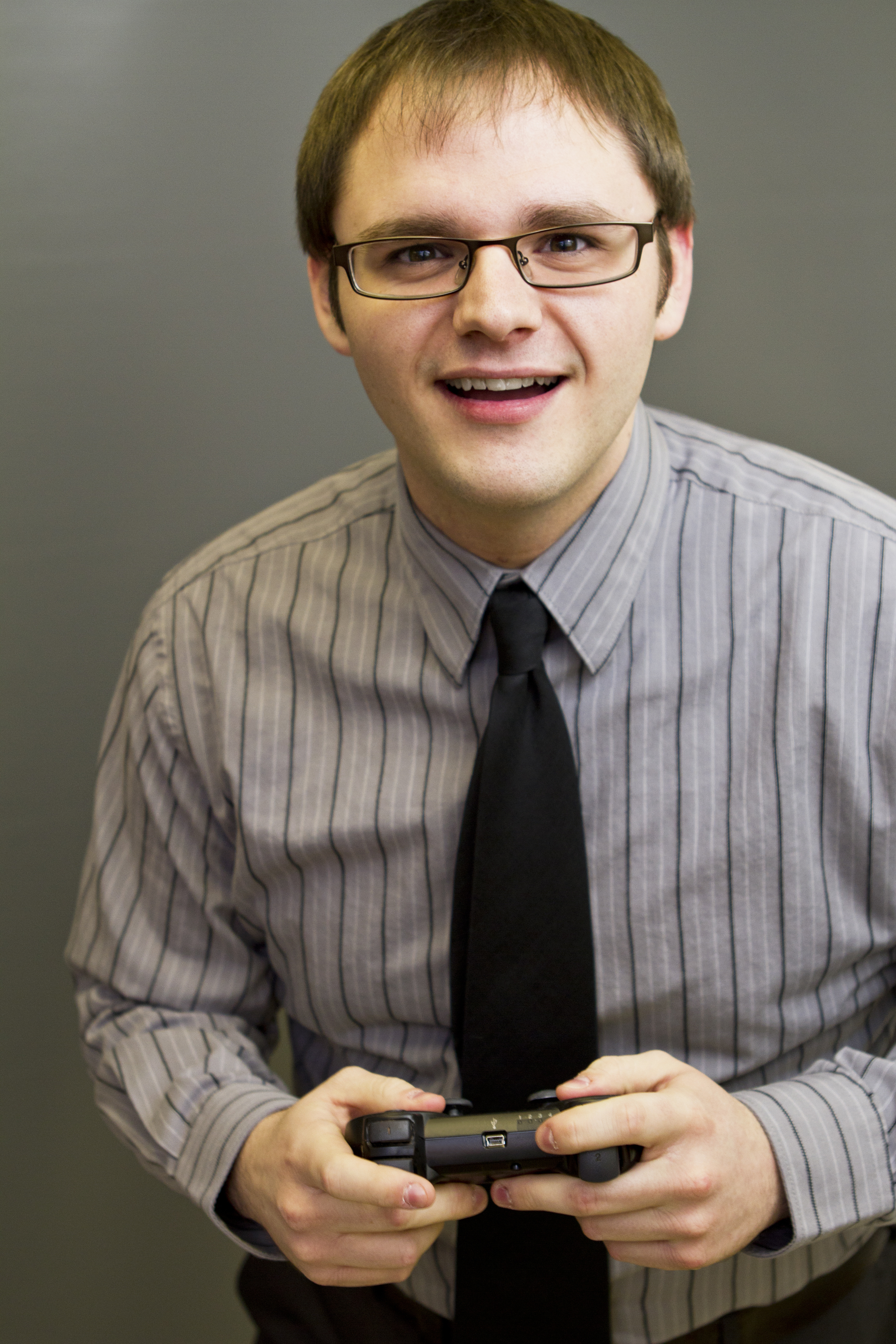 Branden has been a film fan since he was young, roaming the halls of Blockbuster Video, trying to find the grossest, scariest looking VHS covers to rent and watch alone in the basement. It wasn't until recently, though, that Branden started seeking out the classics of cinema, and began to develop his true passion for the art form. Branden approaches each film with the unique perspective of having studied the art from the inside, having both a bachelor's and master's degree in acting. He has been a film critic since 2010, and has previously written for Inside Pulse Movies, We Love Cult, and Diehard Gamefan. His biggest achievement as a film critic, to date, has been founding Cinefessions and turning it from a personal blog to a true film website, housing hundreds of film and television reviews, and dozens of podcasts.