Title: The Handyman
Author: Bentley Little
Published: 2017
Publisher: Cemetery Dance Publications
Audiobook Narrator: Chris Andrew Ciulla
—
The Handyman is the fourth Bentley Little novel I've finished in the past month, and I've officially completed all of his novels that are currently available on Hoopla. Clearly I enjoy Little's writing, or I wouldn't be wasting my time. Though the last novel, The Consultant, was a disappointment, Little, for the most part, gets back to form with The Handyman.
The titular handyman is named Frank. Frank has a lot of different last names because it turns out that he is not a good guy. He lies and steals from those around him that grow to trust him, and he tends to leave tragedy in his wake. The main protagonist is Daniel, whose life has been forever altered by Frank's negligence, or worse. He decides that he wants to try and track down Frank to help the law place him behind bars, but gets a lot more than he expected.
The Handyman is told in three different parts. The first and third parts are Daniel's story. We spend a good deal of the first part in a flashback of Daniel's childhood, when he and his family first meet Frank. They are building a prefabricated home, and Daniel's father decides to hire his new neighbor, Frank, to put it all together, which is what brings Frank into Daniel's world. The third part is him tracking down Frank in the present, and the repercussions of that hunt. Part two is told from various perspectives, all surrounding stories of Frank, as he has clearly touched a lot of lives in one way or another. This break in the middle of Daniel's story was a bit jarring. I understand and appreciate why these stories were told, but there may have been a smoother way to implement these throughout Daniel's road trip that he takes. Fortunately, the second part is the shortest of the three, so this diversion doesn't feel overwhelming.
The story of Daniel and his family is really interesting. I enjoyed following Daniel's journey, and was genuinely intrigued on how it would play out. He does have a love interest in the novel, much like the other three protagonists that I have read from Bentley Little this month, and there are moments of sexual encounters, but it's nothing of the level of his other works. The violence is still present, though, for those looking for that aspect of Little's writing.
The Handyman, though the most recent of the Little book's I've read, is also the most forgettable. This is one I doubt I'll remember much of in another couple weeks as I continue to read. There isn't any one thing that stood out to me as downright shocking like his other work, which is likely why I struggle to remember this one more than the others, even though I just finished it a few days back.
Chris Andrew Ciulla narrated the audiobook, which, as I mentioned, was available via Hoopla through my library. This is the fourth narrator out of four Bentley Little books, and I would say that Ciulla isn't the strongest of the four, but rather somewhere in the middle. He does a great job with the material, though, and I don't have any real negatives to point out about his performance. The characters are unique from one another, there are no technical problems that stand-out, and the energy is always where it should be. Ciulla proves he's a strong narrator with his work on this novel.
There are some solid, frightening moments in The Handyman, and it's a much better book than The Consultant. Though you'll likely see the ending coming in some ways, it's still a solid climax that is arguably the strongest of the group of Little books I've read so far. That said, I would place The Handyman above The Consultant by a long distance, but right below The Influence and The Haunted. It's definitely worth a read, but not the best of Little's output.
---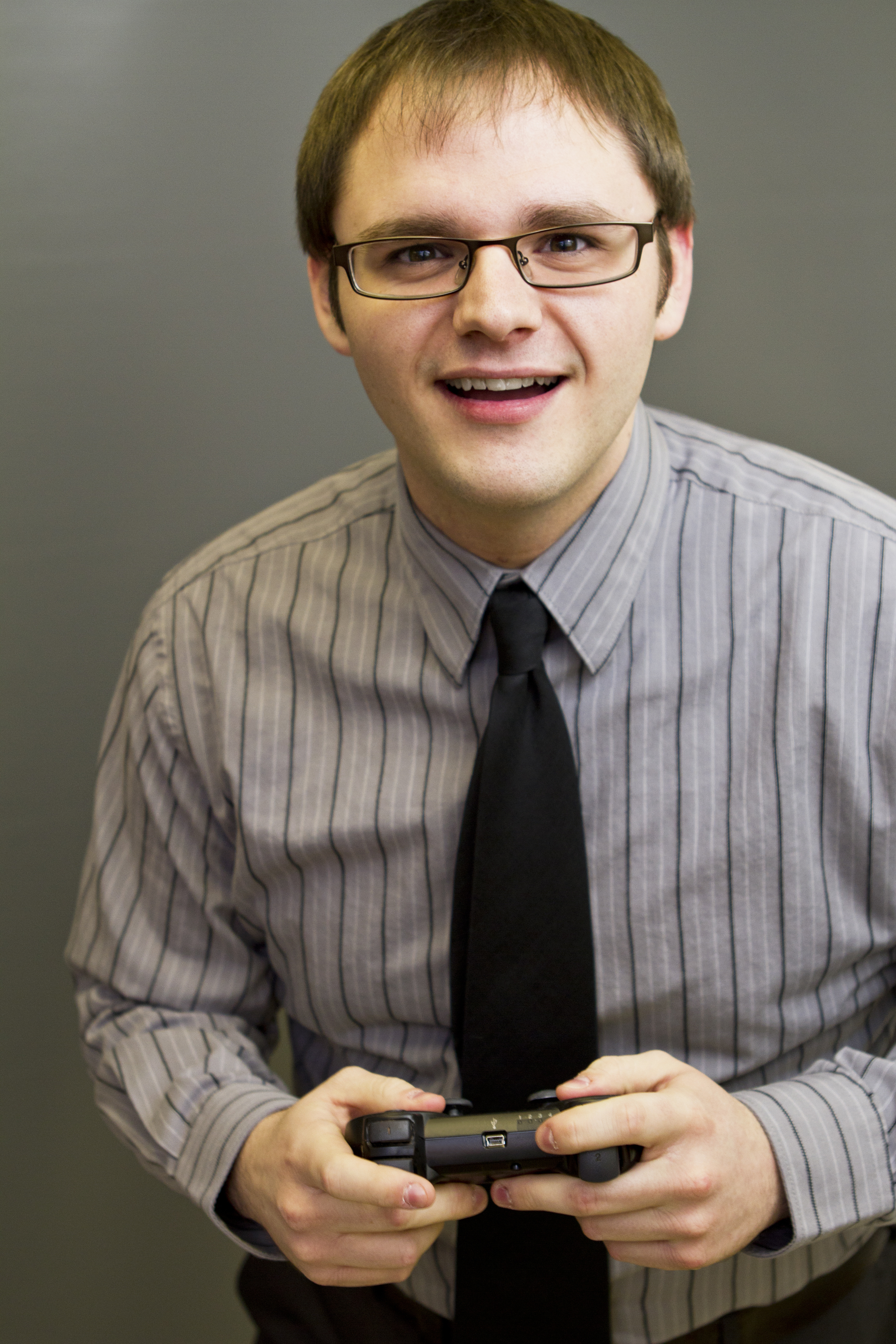 Branden has been a film fan since he was young, roaming the halls of Blockbuster Video, trying to find the grossest, scariest looking VHS covers to rent and watch alone in the basement. It wasn't until recently, though, that Branden started seeking out the classics of cinema, and began to develop his true passion for the art form. Branden approaches each film with the unique perspective of having studied the art from the inside, having both a bachelor's and master's degree in acting. He has been a film critic since 2010, and has previously written for Inside Pulse Movies, We Love Cult, and Diehard Gamefan. His biggest achievement as a film critic, to date, has been founding Cinefessions and turning it from a personal blog to a true film website, housing hundreds of film and television reviews, and dozens of podcasts.