Title: The Haunted
Author: Bentley Little
Published: 2012
Publisher: Penguin Putnam
Audiobook Narrator: Dan Butler
—
It's odd to think that I started collecting books before I was a movie collector because, until a couple years ago, one of my defining characteristics was my movie collection. When I was in grad school, though, I happened upon a used bookstore in our area, and we would spend hours there, buying boxes of books (that we then had to move out-of-state, and I instantly hated myself). Much like now, I would scour the internet for hours, trying to find the best the horror genre had to offer, and then would make a trip up to that bookstore, and see what I could find. That's how I first came across the name Bentley Little.
I have owned a handful of Little's works for about a decade now, but I didn't actually read one until this week (and I'm currently about halfway through my second one). I was big on collecting Jack Ketchum, Brian Keene – though I still haven't finished a book of his – and many other lesser-known horror authors at the time, and Little fit into this group nicely. Mind you, I understand now that these authors all have a very big fanbase, but I had never heard of them until that time, so it was exciting for me. Now that I have finally dug into a Bentley Little novel, though, was the wait worth it?
In a word: absolutely.
The Haunted is the story of the Perry family, and their move into a new house to escape the rowdy teens of their previous neighborhood. Once they arrive, the son is the first to have a nightmare of a creepy man in the basement. Soon, the rest of the family starts having nightmares of this same man, and it doesn't take long for them to realize that they are now living in a haunted house, and they are not going to be able to ignore the fact that they are not welcome.
The Haunted is definitely your standard haunted house story in terms of plot, but Little's writing elevates it to make it stand out. Little finds a sense of dread with his writing that permeates the entire novel. It is bleak, violent, and rough. There were moments that shocked me because they came out of nowhere, including scenes of violence and/or sexual encounters. They all fit well to create a dark, gritty haunted house story.
I cared about the characters, and was invested in just what the hell was going on. The way Little was able to get into the character's heads was fascinating. This ghost was clearly messing with the family mentally, making them do things that they could not explain, and making choices they didn't understand. There were points where I wanted to yell out because it was so clear that the character was being idiotic in their decision-making, but that was a purposeful choice by Little because it was clearly the haunting that was driving those choices. I found this fascinating, and, frankly, it gave me the creeps.
There are readers out there who have consumed more novels in their lifetime than I ever will, and they may not appreciate The Haunted as much as I did, but even though the story felt familiar, I found that Little's touch made it unique in its own way. I was genuinely creeped out by this novel. I would easily place this in the top ten scariest novels I've ever read, and it's arguably "scarier" – however you define that is up to you – than almost any of the books I've read from the definitive 25 scariest novels list I put together earlier this year. It's easy to see why Little was nominated for the 2012 Bram Stoker award for best novel with this book (Caitlín R. Kiernan's The Drowning Girl ended up winning that year, for those interested).
I was able to borrow this audiobook from Hoopla, and it was narrated by Dan Butler. Butler did a fantastic job with this recording. His voice was perfectly fitting for this haunted house tale, and his characters all felt different. He knows how to manipulate things like speed, tone, and emotion to deliver lines in the most frightening way possible. This was my first experience with Butler, but I really wish he was narrating more of Little's work because he matches up really well with his writing style.
The horror of The Haunted is incessant, and it worked on me in a way that no novel I've read previously really has. I connected with the familial relationships at play, and was surprised how much the book effected me. I started to find myself falling into the dark, bleak world that Little created, and it played a part in my day, which never happened before. The book, specifically Little's writing style, hooked me, and I couldn't wait to get back to it to see how it would end.
Speaking of the ending, that is likely the weakest part of The Haunted. It almost felt inevitable as the story went on, but Little does something a little odd with it, and while it works, it just didn't have the impact I hoped it would. Really, though, the book is about creating a sense of horror, and Little nails that in spades.
I really enjoyed The Haunted. I cannot say that it will scare everyone, but I found it frightening, especially on the effect it had on me. Little was able to get under my skin, and continuously creeped me out with different moments throughout the book. I'm excited that I finally dove into a Bentley Little novel, and I can't wait to see what else he has in store for me in the future.
---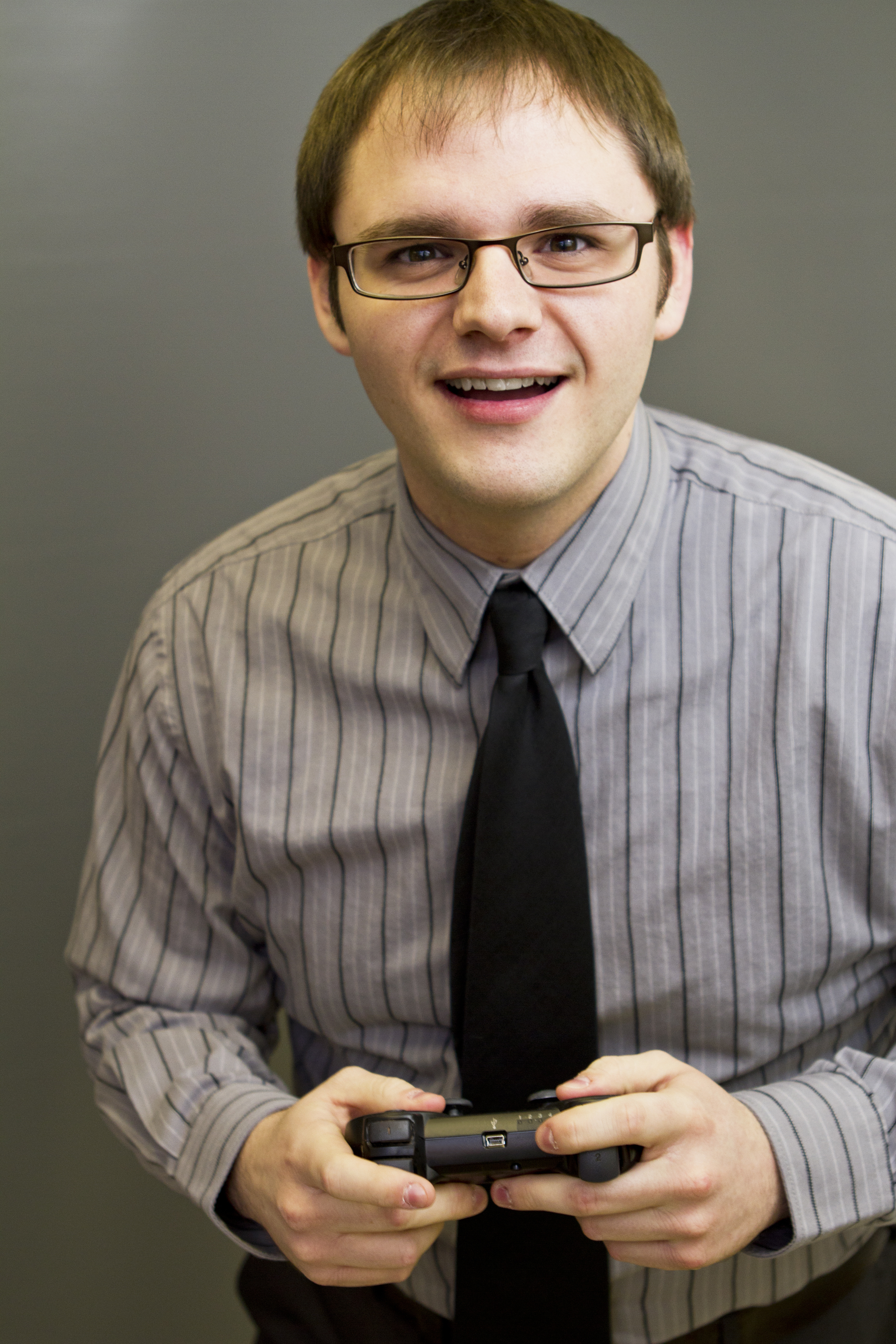 Branden has been a film fan since he was young, roaming the halls of Blockbuster Video, trying to find the grossest, scariest looking VHS covers to rent and watch alone in the basement. It wasn't until recently, though, that Branden started seeking out the classics of cinema, and began to develop his true passion for the art form. Branden approaches each film with the unique perspective of having studied the art from the inside, having both a bachelor's and master's degree in acting. He has been a film critic since 2010, and has previously written for Inside Pulse Movies, We Love Cult, and Diehard Gamefan. His biggest achievement as a film critic, to date, has been founding Cinefessions and turning it from a personal blog to a true film website, housing hundreds of film and television reviews, and dozens of podcasts.