The home video market is flooded with a load of new DVD and Blu-ray releases every single week. The sad fact is that the majority of these releases are not worth your time. So every week I sift through the junk and find the home video releases worth talking about.
---
Welcome to the first edition of The Weekly Binge; I'm your host, Branden Chowen. As the log line says, this will be a weekly column where I will discuss the releases that I find the most interesting of every week. I will sludge through all of the week's releases, as according to Amazon, and highlight my favorites. I will look to talk about the five most interesting (which can mean anything: best, worst, most hilarious, dumbest, et al), and then give some honorable mentions to ones that others might be interested in. Each week, I will select one release that I would buy if I had to choose only one, and it will be that week's "Best Pick".
If you have any feedback, questions, requests, please leave a comment below, or contact me at a link above. Now, let's move on to the good stuff: this week's releases!
---
The Weekly Binge: Blu-ray and DVD Releases for July 17th, 2012
Volume 1, Issue 1
Note that the prices listed are based on Amazon's pricing at the time of posting.
This Week's Best Pick:
Singin' in the Rain: 60th Anniversary Collector's Edition (Blu-ray/DVD Combo)
I'm a sucker for collectables, and this release promises to be the best release we'll see of this iconic Stanley Donen/Gene Kelly musical we may ever see. Currently marked at $74.99 – $10.00 off the $84.99 MSRP – this 3-disc release contains a 1080p remaster from a new 4K scan, a commentary track by Debbie Reynolds, Donald O'Conner, Cyd Charisse, Kathleen Freeman, Stanley Donen, Betty Comden, Adolph Green, Baz Luhrmann, and Rudy Behlmer, a new HD documentary entitled Singin' in the Rain: Raining on a New Generation, two additional documentaries (one a making-of, and another about great musicals), Nacio Herb Brown/Arthurt Freed film excerpts, a jukebox jump-to-song feature, a musical number outtake feature, and a still gallery.
On top of those on-disc features, you also receive a 48-page hardcover commemorative book, a collectible full-size umbrella with charm, and an original theatrical door panel display reproduction. This truly looks to be the definitive release for Singin' in the Rain fanatics.
Love the film, but don't need all the bells and whistles, or just want to save some cash? Warner Home Video is also releasing a stand-alone Singin' in the Rain 60th Anniversary Blu-ray by itself for a mere $13.86 on Amazon, 31% off its MSRP of $19.98. None of the collectibles are included, but you still get the star-studded commentary track, the all-new documentary in HD, the jukebox jump-to-song feature, and a theatrical trailer.
Both releases are presented in a 1.37:1 aspect ratio with an English 5.1 Dolby Digital audio option.
---
The Best of the Rest:
Lockout – Blu-ray ($19.99) or DVD ($16.99)
This is a film that caught my eye when it was releasing in theatres earlier this year, but one I never made it out to see. By all reports, this is a solid B-movie, but little more. For me, that's plenty. The current asking price of $19.99 on Blu-ray is a bit high, but this is one that we'll be able to find under $15 in just a few weeks, I would imagine. Lockout stars Guy Pearce, Maggie Grace, and its plot reads like an old beat 'em up brawler from the days of the Nintendo Entertainment System: a wrongfully accused man (Guy Pearce) is offered freedom if he can rescue the President's daughter from a prison in outer space that has been taken over by the inmates. It reeks of 80s actioners set in space, and I love it. This will be my first rental of the week.
According to High-Def Digest, the Blu-ray contains only two special features, making that $19.99 price tag seem even higher. Both look to be behind the scenes documentaries totally only 21-minutes in length.
The Three Stooges – Blu-ray/DVD/Digital Copy Combo Pack ($22.99) or DVD ($19.96)
This can't be worth $23, right? According to some, it absolutely is. This is one I will give a rental to simply because of the positive word of mouth it has received from my family and friends. A load of Amazon reviewers seem to have liked it as well, and someone who has enjoyed the Farrelly Brothers in the past (Dumb and Dumber, Kingpin, Fever Pitch), I have to give it a shot. It might be too stupid for some to enjoy, but there is definitely a crowd out there that this film was made for, and who says I'm not part of that crowd? I'll let you know how that experiment turns out.
According to Fox, the special features aren't thin. The Blu-ray combo pack includes 3 behind the scenes featurettes, and a history of The Three Stooges feature. There are deleted/extended scenes, a "Mash-up feature", and an original screen test. Those who say – and enjoyed – the movie in theatres should get their money's worth with this release.
Invasion of the Body Snatchers (1956) – Blu-ray ($19.99) or DVD ($14.99)
I've seen Olive Films' work in the past, and I was blown away by the quality of their transfer (the movie, not so much), so seeing them release the original Invasion of the Body Snatchers is pretty exciting. That excitement diminished quickly, though, when I found out that this release contains no special features at all. What a major letdown! This would have been my #1 pick of the week, but with no special features, I can't justify spending $19.99 on it. This is another one that I'll pick up cheap in a few months time.
Intruders – Blu-ray ($14.99) or DVD ($26.09)
This film, starring Clive Owen, completely missed my radar until I was researching this article, but it is now one I will be desperately seeking this week. The plot is what caught my attention: a creature named "Hollow Face" seeks love, but only knows how to spread fear and hate. He finds his way into the life of John Farrow (played by Owen) after his 13-year-old daughter Mia (so, Mia Farrow…get it? Hint: Rosemary's Baby.) is assaulted in their home. They try to get rid of this Hollow Face, but nothing seems to work, and she isn't the only one that Hollow Face is haunting. That sounds cool enough, but then add the fact that it's directed by Juan Carlos Fresnadillo – the director of one of my favorite zombie/infection movies ever, 28 Weeks Later – and you have a must-see film.
The Blu-ray doesn't look to add too much to the excitement, and it only contains a making-of feature and a behind the scenes documentary. From everything I researched, it looks like the DVD and Blu-ray have the same special features. This is another one I will review in the future.
---
This Week's Honorable Mentions:
Get the Gringo – Mel Gibson is a career criminal who attempts a once in a lifetime heist, only to have his getaway plans go to hell. Filled with explosions, car chases, guns, and everything else that makes action movies a blast, Get the Gringo looks like a fun actioner. Available as a Blu-ray/DVD/Digital Copy Combo Pack ($17.99) or DVD-only ($12.99).
High Noon: 60th Anniversary Edition – One of the most respected and highly-regarded western films of all-time finally comes to Blu-ray, and Olive Films makes the list again for their HD transfer reputation. There is only a making-of special feature, but it's better than nothing. Available on Blu-ray ($19.99) or DVD ($14.99).
Casa de Mi Padre – A different type of western from High Noon, and one that saw a very mixed reaction upon its release, Casa de Mi Padre (or House of My Father) catches my eye because it stars Will Farrell, who can be hit or miss, but usually makes me laugh anyway. This Blu-ray looks to have some solid special features, though, so fans of the film will definitely want to pick it up. Available on Blu-ray ($17.99) or DVD ($11.99).
Mean Streets – The Martin Scorsese classic that screams New York is getting a Blu-ray upgrade. The Blu-ray contains a commentary track by Scorsese, Mardik Martin, and Amy Robinson, as well as a vintage featurette entitled Back on the Block. With the right price tag, this will be in my collection. Available on Blu-ray for $14.95.
Girls Gone Dead: Unrated and Exposed – With a title like that, how could I not feature it in this week's honorable mentions? This looks like a slasher film meets Girls Gone Wild, and what could be more fun? Oh, how about the fact that pro wrestler/commentator Jerry "The King" Lawler, porn legend Ron Jeremy, and Howard Stern's crazy friend Beetlejuice all play in the film? This is sure to be a blast for genre fans, and I can't wait to get my hands on it. Available on DVD for $12.99.
Documenting the Grey Man – I am a sucker for found footage films, and this one looks promising. A group of police officers were called to investigate a homicide at a haunted house, and when they arrive they see documentary film equipment, and a ghost-hunting team is missing. Documenting the Grey Man is the result of what they found that day. It just sounds fun. Available on DVD for $14.99.
---
Check out the rest of this week's releases on Amazon right here.
Planning on picking up any of these releases this week? If so, let me know. Did I miss something important? Let me hear about it in the comments section below.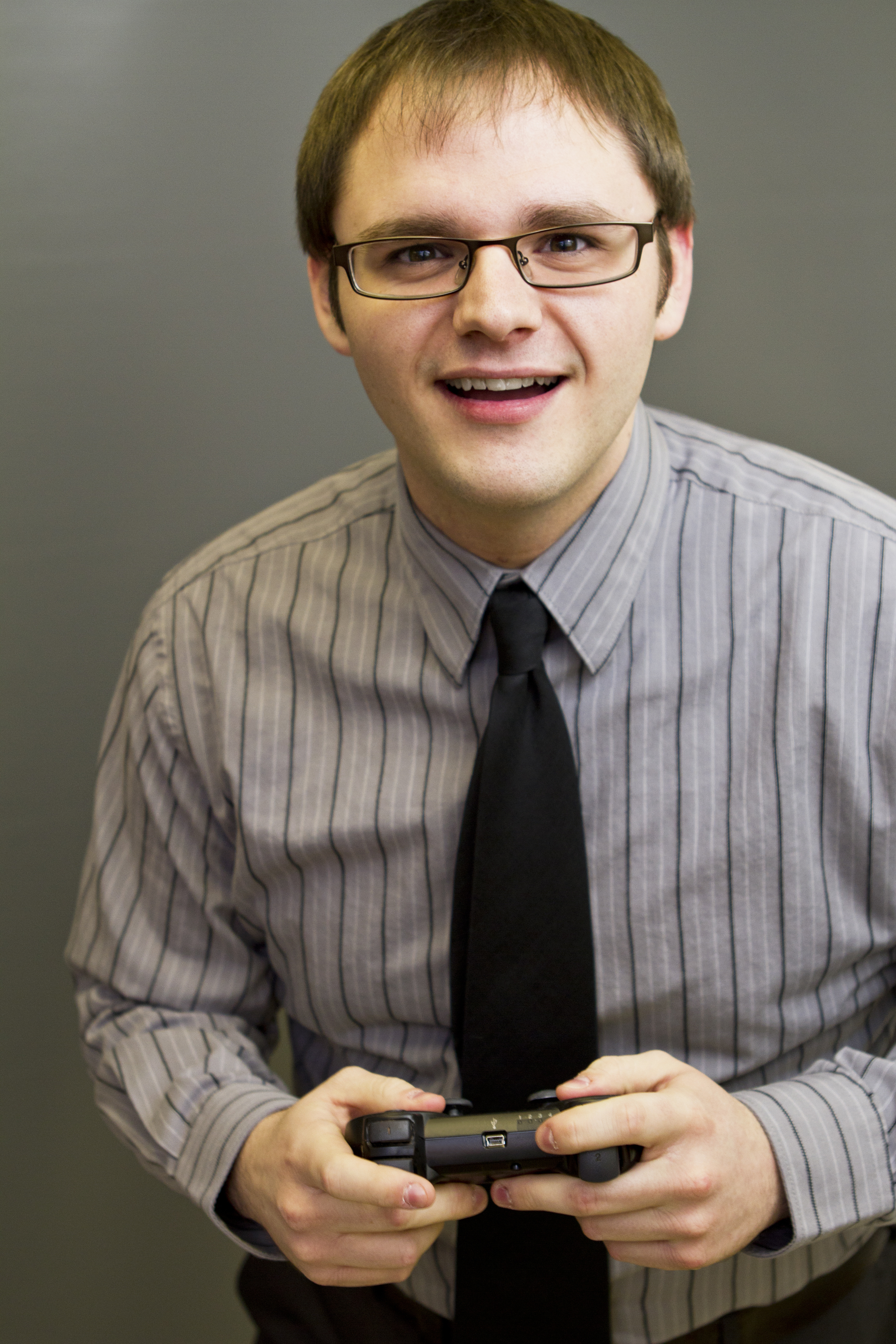 Branden has been a film fan since he was young, roaming the halls of Blockbuster Video, trying to find the grossest, scariest looking VHS covers to rent and watch alone in the basement. It wasn't until recently, though, that Branden started seeking out the classics of cinema, and began to develop his true passion for the art form. Branden approaches each film with the unique perspective of having studied the art from the inside, having both a bachelor's and master's degree in acting. He has been a film critic since 2010, and has previously written for Inside Pulse Movies, We Love Cult, and Diehard Gamefan. His biggest achievement as a film critic, to date, has been founding Cinefessions and turning it from a personal blog to a true film website, housing hundreds of film and television reviews, and dozens of podcasts.