We've reached hump day of our five day long 2011 retrospective, and hopefully everyone's New Year is going well. After a wonderful game of Michigan football last night, and West Virginia football tonight, I've been loving life. Nothing is better, though, than popping in a film that you think is going to be a forgettable meh-fest, or worse, and being pleasantly surprised. These surprises are what day three is all about. Though these weren't the overall best films I watched this year, they are all still films worth your time, and they surprised me in one way or another.
The Best and Worst of 2011
Day Three: Top 5 Surprises
Honorable Mentions: Dark Fields (2011), Jennifer's Body (2009), Arthur (2011)
5. The Virginity Hit (2010, dir. Huck Botko and Andrew Gurland) – 3 Stars
— Amazon —  IMDB — Inside Pulse Movies — Netflix —
Four high school friends make a pact to smoke from a water bong every time one loses their virginity. The first three manage this pretty easily, but the fourth, Matt, is struggling. He and his girlfriend decide that they are going to "bump uglies" on their two-year anniversary. Unfortunately for Matt, a rumor begins that his girlfriend has been cheating on him with a college guy. When the group finds this to be true, they make a plan to exploit – and dump – the girl on video for their YouTube channel. Oh, yeah, it's rated R. Do you see the problem here? The Virginity Hit is an R-rated comedy that is aimed at high school students, which is probably a large reason why it didn't do so well financially. That is unfortunate, too, because The Virginity Hit is a hilarious movie that is headlined by some unknown but extremely talented actors. If you enjoy sophomoric humor then you will probably find a lot to enjoy about The Virginity Hit. If not, you will definitely be able to appreciate the fact that this a film with its own identity, and it doesn't try to be Superbad or American Pie, even though the influences are there. The Virginity Hit is a great look at what high school has become in the Facebook/YouTube era, and that surprised the hell out of me.
4. The Swimsuit Issue (2008, dir. Måns Herngren) – 3 1/2 Stars
— Amazon — IMDB — Inside Pulse Movies — Netflix (Instant Avail.) —
Take a look at that cover. Does that scream "great movie" to you? It didn't for me, which is why it ends up on today's list. The Swimsuit Issue is a sports comedy with heart, soul, and a little extra. A group of  overweight and middle-aged friends play a prank at a friend's party by showing up in speedos and performing a terrible water synchronization routine. The prank is a huge hit, and a rich old woman offers the men a large sum to do the same at her next party. The guys accept, train, and show up for the party. The training has made them "too good", however, and the party doesn't get the joke. This success-turned-failure gives the men the idea to become Sweden's only all-male synchronized swimming team, and the summer Olympics is just around the corner. As you can tell, the story is absurd. That just makes everything funnier, though. Why The Swimsuit Issue earned 3 1/2 stars was because of the realistically flawed characters, and the actors that bring them to life. It's a fun, touching, heartfelt romp that deserves a look.
3. Blood Night: The Legend of Mary Hatchet (2009 – dir. Frank Sabatella) – 3 1/2 Stars
— Amazon — IMDB — Inside Pulse Movies — Netflix —
What could've been just another lazy, cheap slasher film is turned into a horror work of art thanks to the incredible direction and vision by Frank Sabatella. I called Blood Night "a bar-setter for future modern slasher films of this decade", and I stand by that assessment. The movie takes place twenty years after the Mary Hatchet murders, who was said to have killed her family with a hatchet, when a group of teenagers who mock the event get a taste of Mary's wrath. It isn't deep, but it isn't supposed to be: it's a slasher film. Sabatella's respect and admiration for that sub-genre spews through every scene of Blood Night, and fans of the Friday the 13th series will undoubtedly agree. With incredible special effects, a cinematographic vision not usually seen in the genre, and the appearance of horror legends Danielle Harris and Bill Moseley, genre fans will get a kick out of Blood Night.
2. Sherlock Jr. (1924, dir. Buster Keaton) – 4 Stars
— Amazon — IMDB — Inside Pulse Movies — Netflix (Instant Avail.) —
Breaking news: Buster Keaton is one of the greatest comedians to ever grace the big screen. With one of the most obvious statements ever made out of the way, we can talk about my new discovery of Buster Keaton's work. Until this year, I had never watched an entire silent film, let alone a work of Keaton. I really just had no interest. Boy, was I wrong. Not only is Buster Keaton an incredible director, but his stone-faced performances are nothing short of genius. I first watched The General, which I loved, but it wasn't until Sherlock Jr. that I realized just how incredible Keaton really was. The biggest shocker for me was to find out that this man did all of his own stunts! That's unheard of nowadays (rightfully so), but is something I admire to no end. His impeccable comedic timing mixed with his wonderful sincerity and truth combine to create one of my new favorite actors of all time. He gives me a new idea of the word "clown". Sherlock Jr. is must-see material for anyone who thinks they don't like silent films, or have never witnessed the genius that is Buster Keaton. It is not only an important film in the history of cinema, it is genuinely enjoyable comedy.
1. Sledgehammer (1983, dir. David A. Prior) – No Rating
— Amazon — IMDB — Inside Pulse Movies — The Movie Files —
Here is a film that defies explanation. I wrote a great deal about it when I first review it, so be sure to check out my Musings On… article on this site (linked above). The movie is undoubtedly the worst thing I have ever seen, but that doesn't mean I don't adore it. There is something magical about the terribleness of Sledgehammer. This was the first ever shot-on-video (SOV) slasher movie, and it now holds a special place in my heart. It's not the aggravatingly long exterior shots, the hysterically slow slow-mo shots of turning doorknobs, the absurdly ridiculousness of a random food fight, or the dreadfully bad acting that make Sledgehammer so endearing; it's the long exterior shots, the slow-mo scenes, the food fight and the bad acting as a whole that keep me coming back to Sledgehammer. When I first discovered this you have to see it to believe it horror film, I watched it every night for nearly a week. There is just something hypnotic about a group of people getting together with virtually no money, and putting everything they had into learning to make films. Let me say it again in case I haven't been clear: Sledgehammer is one of the worst movies I've ever seen. Fortunately, it knows that it's a bad film, and it never takes itself seriously, which is another reason I keep coming back for me. When it comes to surprises, nothing even comes close to the feeling I had after watching Sledgehammer, which is why it is my #1 surprise of 2011.
What blew you out of the water in 2011? Anything that I may have missed that you think is must-see? Leave it in the comments below, and I'll check it out.
Be sure to check back the rest of the week as we reach the final two days of my 2011 retrospective:
Day Four: "Top" 5 Worst Movies I Watched in 2011
Day Five: Top 10 Movies I Watched in 2011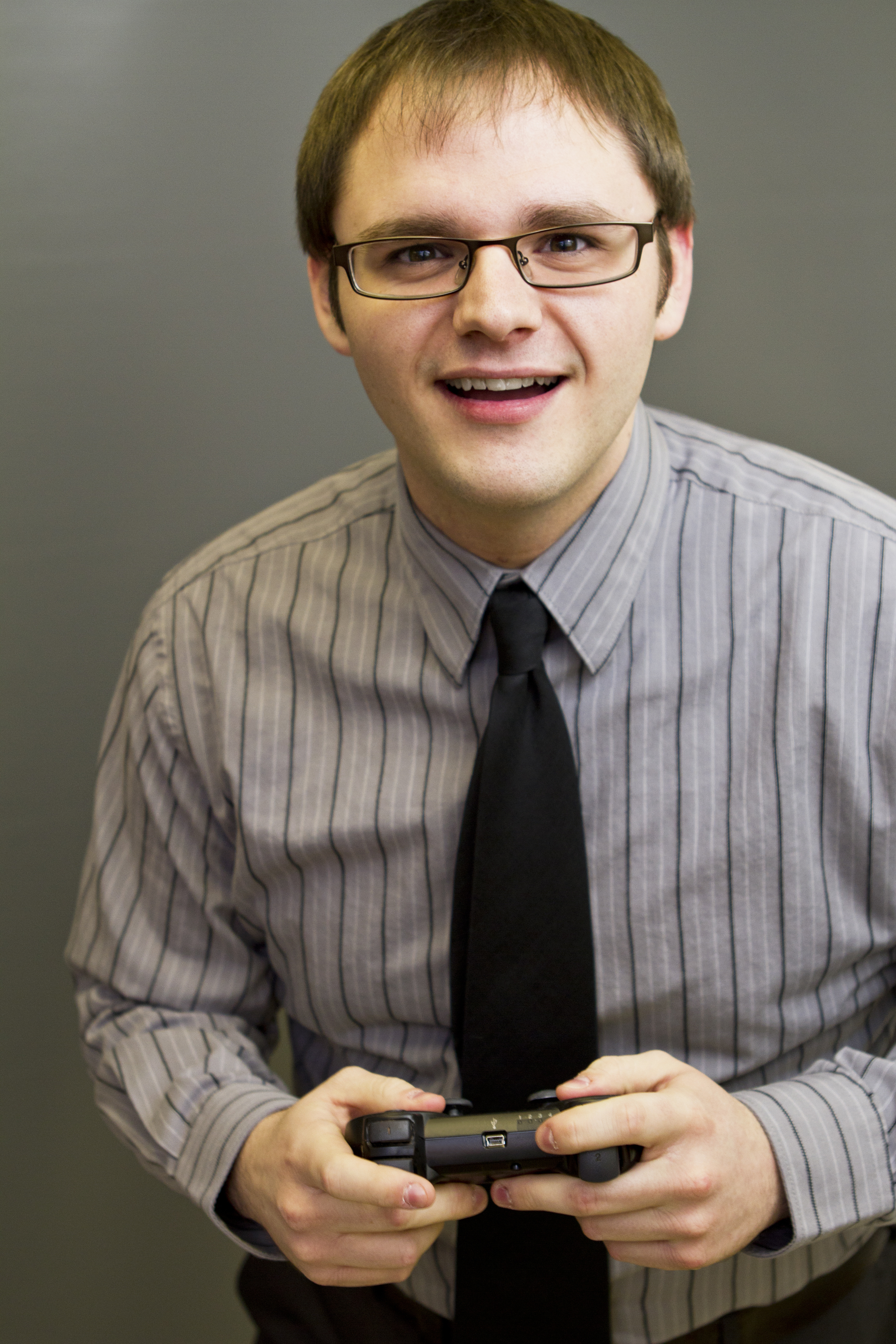 Branden has been a film fan since he was young, roaming the halls of Blockbuster Video, trying to find the grossest, scariest looking VHS covers to rent and watch alone in the basement. It wasn't until recently, though, that Branden started seeking out the classics of cinema, and began to develop his true passion for the art form. Branden approaches each film with the unique perspective of having studied the art from the inside, having both a bachelor's and master's degree in acting. He has been a film critic since 2010, and has previously written for Inside Pulse Movies, We Love Cult, and Diehard Gamefan. His biggest achievement as a film critic, to date, has been founding Cinefessions and turning it from a personal blog to a true film website, housing hundreds of film and television reviews, and dozens of podcasts.