Movie Number– 1
Title– Catching Hell (2011)
Running Time– 102 minutes ("TV-PG")
Director– Alex Gibney
—
The Chicago Cubs have one of the most storied histories in all of sports, most notably because of their lack of a championship since 1908. Many supernatural Chicago Cubs fans will point to the "Curse of the Billy Goat" as an explanation for their 100+ years of heartbreak at Wrigley Field. These fans might point to 1969, when a black cat came from nowhere to run circles around Cubbie Ron Santo in the batters box, which happened to coincide with the start of the great Cubs collapse of 1969. Others might point to 1984, when a ground ball was missed between the legs of first baseman Leon Durham – in a play that may have eerily foreshadowed the infamous Bill Buckner error just two years later for the Boston Red Sox – allowing the Padres to stay alive, and eventually beat the Cubs for a trip to the World Series. Speaking of Bill Buckner, the most radical Cubs fans might even try to assert that the Curse of the Billy Goat struck him as well on that fateful day when he missed a ground ball between his legs that would've been the final out in game six of the 1986 World Series because he was spotted wearing a Chicago Cubs batting glove under his catching mitt (he was traded from the Cubs to the Boston Red Sox in May of 1984). Though it might be a stretch for some to attribute these events to the Curse of the Billy Goat, even the most casual of Cubs fans finds refuge in the curse by pointing out the Steve Bartman incident of 2003.
If you're a sports fan, or at least were one when it happened, you probably know about the infamous Bartman incident of '03. Since it was over eight years ago, let me refresh the memories of those who may not recall the specifics. The 26-year-old Steve Bartman attended game six of the Chicago Cubs' National League Championship Series (NLSC) game against the Florida Marlins. Two "friends" who sat in the row behind him joined Bartman at the game. Bartman donned a green turtleneck, Cubs hat, glasses, and a Walkman, presumably to listen to the play-by-play. Bartman, a Cubbie fanatic, was lucky enough to be sitting in the first row out in left field as his Cubs tried to clinch their way to the World Series.
If given a second chance, I can't help but wonder if Bartman would still show up that evening.
Unfortunately for Bartman, Doc Brown still hasn't shown up.
In the eight inning of the game, there were only five outs separating the Cubs, and their diehard fans, from something that hadn't been done in the city since 1945: a World Series berth.
A foul ball off the bat of Marlins batter Luis Castillo headed toward Bartman's spot in left field. As Bartman, along with every other fan in the area, stood up for their chance to nab a new souvenir, Cubs outfielder Moisés Alou ran to catch the fly ball, hoping to bring the club one out closer to the World Series. As Alou jumped into the air against the wall to grab the foul ball, Bartman's hand fatefully made contact with the ball right before it reached Alou's glove. The ball hit off Bartman, bounced on the top of wall, and then fell into the stands where another spectator grabbed it, and proudly held up his new gift (which would eventually net him over $100,000 when he sold it later).
For non-sports fans, this might sound like nothing more than bad luck, and something that would be laughed off and forgotten about. Unfortunately, there's a reason that I'm still writing about it in 2012, and it's not because it was a funny blooper on ESPN.
Immediately after the play, Alou threw a tantrum, glaring back at Bartman, visibly upset that Bartman touched the ball. The Cubs then proceeded to allow the Mariners back in the game with a walk to Castillo, and a botched play by shortstop Alex Gonzalez (a man known for his defensive play). The Cubs wouldn't get out of the dreaded eighth inning until the Mariners had scored 8 runs on 12 batters, taking an 8-3 lead. As the inning got worse and worse with every hit the Mariners managed, the "Friendly Confines" of Wrigley Field, as it's known, got angrier and angrier. The fans were pissed off, and wanted to vent. What better way than to blame the man who tipped a foul ball, costing them an out? Wrigley Field turned on Bartman, who sat, appearing to be alone in a sea of hatred, staring out into the playing field, trying to comprehend what had just happened.
Eventually angry words gave way to tossed beers. Bartman was hit with at least one cup of beer from an enraged fan, sparking security to escort him and his two friends from their first row seats and into the security office for fear of Bartman's safety.
As everyone in Catching Hell reminds us, had the Cubs been able to finish off the Mariners that evening, or in the next game, which was also at Wrigley Field, Steve Bartman wouldn't be a name I know. As history painted things, though, Bartman's life was forever changed.
Bartman turned to a life of seclusion since that incident in 2003. He received death threats, and had police officers and reporters staking out his parent's Chicago home for days after the event. He issued a statement shortly afterwards apologizing to the Cubs organization, Alou, and the fans. In a show of class, he also has declined copious amounts of money to appear in the public eye, including an offer of $25,000 for an autograph at a convention in 2008, and a six-figure contract for his appearance in a Super Bowl commercial.
Catching Hell does a wonderful job of explaining this incident in as much detail as one could hope for. Writer and director Alex Gibney tells the story of the curses, the events leading up to the incident, and the aftermath as best he can. What Catching Hell is lacking, though, is something Gibney cannot really be blamed for: the lack of any interviews with Bartman, who, apparently, refused to be a part of this documentary as well.
Catching Hell is bookended by Bill Buckner's story. As a Red Sox fan, Gibney recalls how he literally felt sick to his stomach, and considered seeking out professional help because he couldn't understand why he was so upset about the Red Sox losing the World Series in 1986 for so long after it was over. In many ways, Buckner's story reflects Bartman's story: because of one mistake, an entire city – and most importantly, the media – turned on him, making him the one scapegoat of a much larger problem. The major difference, though, is that Buckner was able to step back onto the field and help his team win the next night (which didn't happen). Bartman never had that luxury. Instead, he was faced with ridicule, genuine hatred, and even death threats because he tried to grab the same foul ball that more than 5 other fans tried to catch. Gibney's Catching Hell pays this incident the respect it deserves because it doesn't try to excuse the actions of the antagonists, nor does it scold them; as any good documentary should, it presents the facts, and allows the viewer to draw their own conclusions.
The facts are that Steve Bartman was a Chicago citizen and Cubs fan that happened to be in the wrong place at the wrong time. The interviews with the people surrounding Bartman at the event are powerful in that they reinforce Bartman as the "perfect victim". The fans around him recall how he turned to ask them if they thought he did anything wrong, to which they replied, "no". The security guards that escorted him out of harm's way reminisce about his polite demeanor, and genuine sorrow over the incident. These interviews help turn this "sports story into a human story", as one of the interviewers says so eloquently, and that's why this is a story worth knowing.
There are small things throughout Catching Hell that hit me like a ton of bricks – such as the fact that Bartman's two friends who he attended the game with disappeared on the way to the security office, and Bartman was unable to get a hold of them afterwards, or the female security guard breaking down into tears when she explains how nice and polite Bartman was throughout the whole thing – and these moments make the documentary not only worth watching and important for every sports fan, but for anyone who has been put in a position to either lay blame or to empathize.
As I sat on my couch, watching Bartman's terribly sad story unfold, I couldn't help but feel sick myself. I have been known to let sports get the best of me, and let fandom take over, cursing someone for their error, and if I was a Cubs fan at that game, I imagine that I would've been one of the people chanting "asshole" at Bartman, and that saddens and disgusts me. I adore sports and everything that they stand for – competition, hard work, dedication – but the moments that reinforce my strong passion for what, to some, may seem like a silly endeavor, and the moments that send chills up my spine, and the moments that bring tears to my eyes, are not when Team X beats Team Y, but rather the moments when Human X conquers or Human Y falls short. Bartman's story, and in turn, Catching Hell, is a lesson in humanity that everyone should see.
Want to know more about Steve Bartman's story? Read this wonderful article by Wayne Drehs (who appears in the film) here.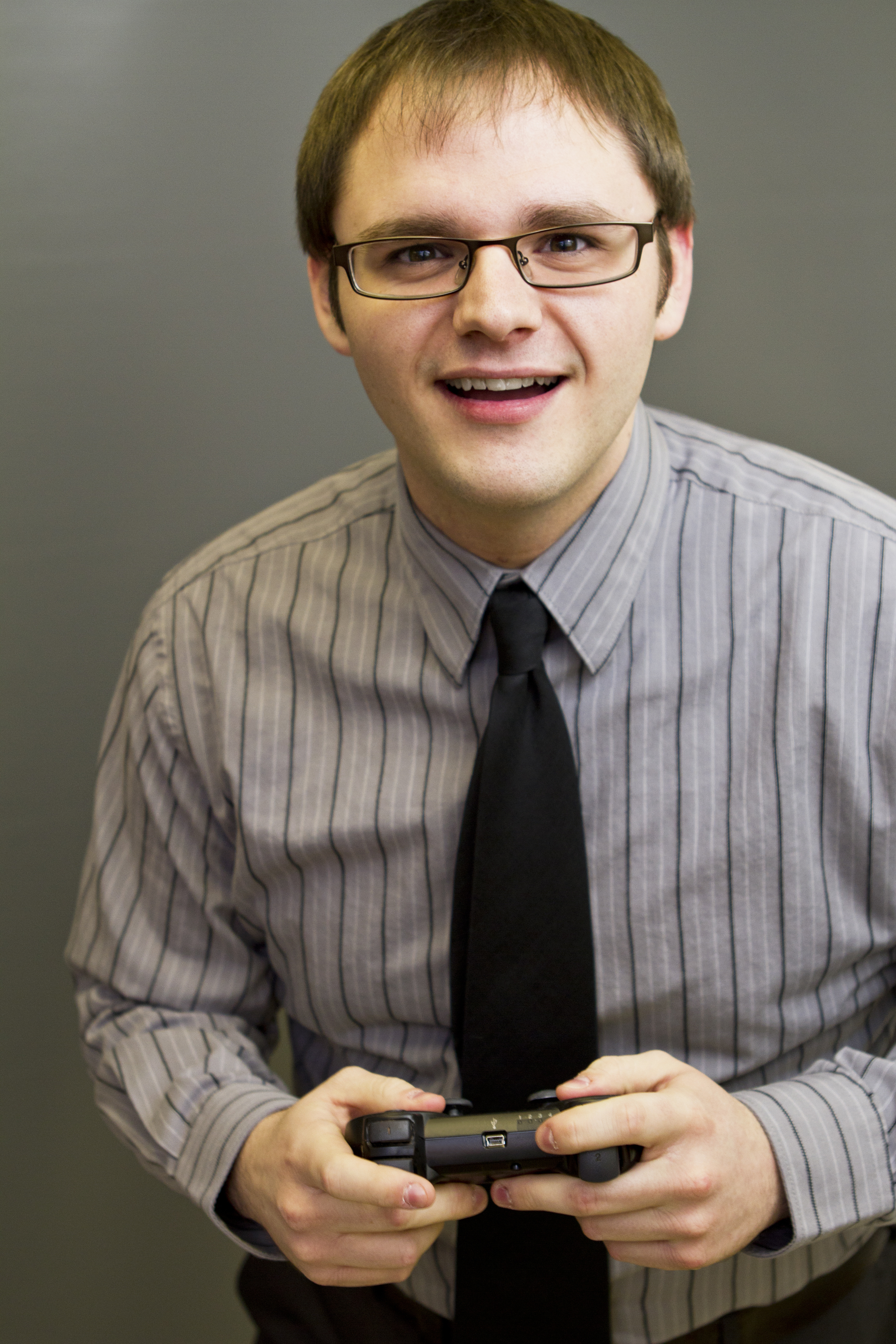 Branden has been a film fan since he was young, roaming the halls of Blockbuster Video, trying to find the grossest, scariest looking VHS covers to rent and watch alone in the basement. It wasn't until recently, though, that Branden started seeking out the classics of cinema, and began to develop his true passion for the art form. Branden approaches each film with the unique perspective of having studied the art from the inside, having both a bachelor's and master's degree in acting. He has been a film critic since 2010, and has previously written for Inside Pulse Movies, We Love Cult, and Diehard Gamefan. His biggest achievement as a film critic, to date, has been founding Cinefessions and turning it from a personal blog to a true film website, housing hundreds of film and television reviews, and dozens of podcasts.