Movie Number– 10
Title– Easy A (2010)
Running Time– 92 minutes ("PG-13")
Director– Will Gluck
Writer– Bert V Royal
Starring– Emma Stone, Amanda Bynes, Penn Badgley, Thomas Haden Church, & Alyson Michalka

—
Some of the greatest teen comedies came from the 1980s, with The Breakfast Club, Ferris Bueller's Day Off, and Sixteen Candles being three of the best. The 2000s have had their share of quality teen comedies as well, with the likes of Eurotrip, and Mean Girls, but these cannot compare to the wonder that is an '80s teen comedy. With the most recent romantic teenage comedy, Easy A, director Will Gluck uses parody to try and capture the fire that is found in those aforementioned teen comedies.
Olive (Emma Stone) – a bright, unremarkable, high school student – has her life turned upside-down when she tells her best friend Rhiannon (Aly Michalka) a little white lie in the bathroom: that she lost her virginity to a college student over the previous weekend. Fellow student – and religious zealot – Marianne (Amanda Bynes) overhears the girls' conversation in the bathroom, and the rumor mills start churning. By the end of the day, Olive is the talk of the school for all the wrong reasons. Instead of shying away from the criticisms, Olive embraces her new title of "school slut". When she is sentenced to detention one day, she meets Bobby, a gay student who constantly gets beaten up for being homosexual. They decide, after some convincing on Bobby's part, to take Olive's lie to the next level, and help Bobby stop being bullied: they have fake sex behind closed doors at a crowded party. This is the first step in Olive's new financial and social endeavors, as the next day in school, Olive is approached by another male student for "sexual" favors. When things start taking a turn for the worse for Olive, Easy A forgets it's a parody, and takes on a life of it's own.
The story of Easy A is told almost completely via flashbacks. When the movie opens, Olive is shown through a webcam, and she proceeds to tell her the story of the past two weeks. This webcam approach works well in two ways: (1) it makes it absolutely contemporary, and feels like any of the most popular YouTube videos we see today (such as LonelyGirl15); and (2) this point of view can feel voyeuristic for the audience, and puts them right in the high school with Olive and her friends (and enemies). The choice works well, but mostly because the actual amount of "webcam" filming is pretty short, and the flashbacks, though showing exposition, never feel like it. That isn't to say the filmmaking is revolutionary by any stretch (this is a device that has been used countless times in the past), only that Gluck's webcam choice is well executed.
The work by Emma Stone is excellent, and she has a solidly written character to back her up. Stone feels right at home in the role of Olive, and plays this young character wonderfully. The energy that Stone brings to Olive is damn near perfect, and the character (though similar in age) seems much younger than her character in Zombieland, which makes perfect sense given the story of each character. Emma Stone nails Olive's journey from high school nerd to sexy seductress seamlessly. Stone is talented, beautiful, and has a solid career ahead of her; I cannot wait to see her play more dramatic roles as she matures in the future.
Thomas Haden Church is enjoyable in Easy A, even if his character is a bit monotone (physically and emotionally) throughout the movie. To be fair, he was put in the movie to play Thomas Haden Church, and that is exactly what he does. If you've seen him in one film (or Wings), you know what to expect. Amanda Bynes plays a stereotype more than a character, but does just fine with what she is given. Outside of Olive, the characters become more cliches than anything else, which works fine in this genre, especially given this is partly a parody film.
The parody in the movie is where Easy A might lose some viewers. At first, Easy A tries too hard to parody the classics, and the cliches/stereotypes of the genre. Toward the middle, the film seems to forget, as will the audience, that it is a parody, and the story of Olive takes over. This isn't bad, but inconsistent with the first and last third of the film. At the end, the movie goes back to the parody, finishing the film with a combination of three of the biggest 80s teen comedy signatures: a lawn mower, a fist pump, and a boom-box. By the end of the movie, though, the script seems more like an homage to, instead of a parody of those 80s films, which is the approach the beginning should have taken. Though inconsistent, when Easy A stops trying too hard to be a funny parody film, it shines (which happens in the middle of the movie). The beginning – and to a lesser extent, the end – feel forced, and desperately mock the '80s films in which this movie is modeled after. This is a small qualm, but can get annoying nonetheless.
If Mean Girls stands as my favorite teen comedy of the past decade, with Eurotrip close on its heels, Easy A comes in as an easy third. It has an good sense of humor, even if it is a little heavy handed at times, and stresses how important it is to listen to teenagers. There is a good moral in the story, which is great considering the target audience. Emma Stone steals the show with a smart and sexy performance, and Will Gluck does a nice job with his directorial choices. Anyone who enjoys this genre will be very pleased with Easy A.
Check Out Easy A on Amazon

Rent on Netflix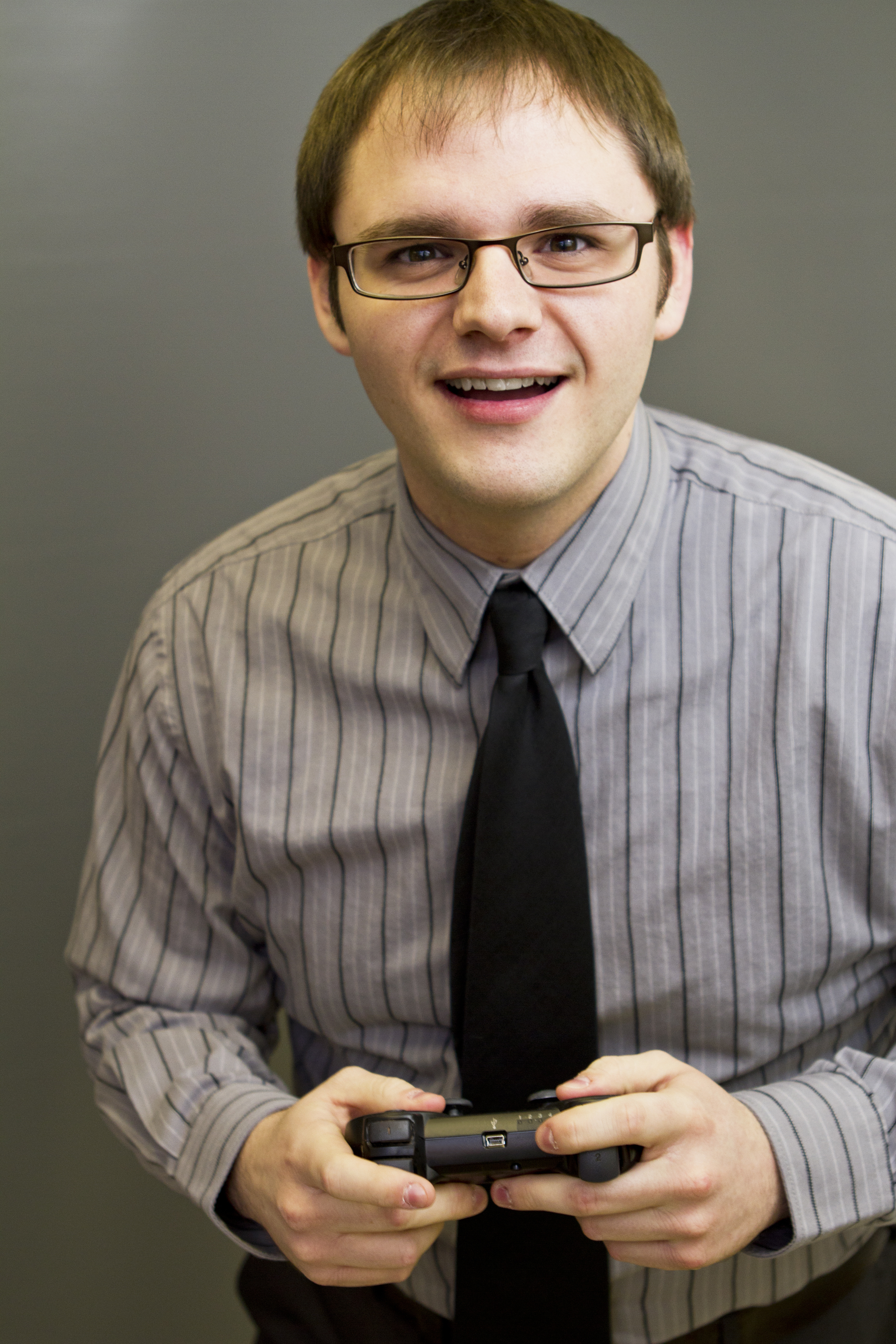 Branden has been a film fan since he was young, roaming the halls of Blockbuster Video, trying to find the grossest, scariest looking VHS covers to rent and watch alone in the basement. It wasn't until recently, though, that Branden started seeking out the classics of cinema, and began to develop his true passion for the art form. Branden approaches each film with the unique perspective of having studied the art from the inside, having both a bachelor's and master's degree in acting. He has been a film critic since 2010, and has previously written for Inside Pulse Movies, We Love Cult, and Diehard Gamefan. His biggest achievement as a film critic, to date, has been founding Cinefessions and turning it from a personal blog to a true film website, housing hundreds of film and television reviews, and dozens of podcasts.