Title– The Ricky Gervais Show: The Complete First Season (2010)
Runtime– 317 minutes ("Not Rated")
Director– Craig Kellman
Writer– Ricky Gervais, Stephen Merchant, & Karl Pilkington
Starring– Ricky Gervais, Stephen Merchant, & Karl Pilkington
—
(Originally an IP Movies Review)
Long before Ricky Gervais was pissing off celebrities at the 68th Annual Golden Globe Awards, he was making a name for himself writing and starring in the original British version of The Office, and Extras, as well as creating the American version of The Office with Steve Carrel playing the part Gervais originated. Also since 2001, Ricky Gervais, his colleague Stephen Merchant, and good friend Karl Pilkington have been performing on XM radio and producing their own podcasts, discussing virtually anything the three can think of. Starting in 2010, the trio began starring in an animated series based off of their podcasts, called The Ricky Gervais Show. The Ricky Gervais Show is currently in its second season on HBO, but thanks to Warner Home Video, the complete first season is now available to enjoy on DVD.
The Ricky Gervais Show takes the podcasts of Gervais, Pilkington, and Merchant, and transforms them into a thirty minute long animated program. The three men are shown in their recording booth primarily, with their microphones, talking to one another as animated characters. As the show goes on, the jokes are transformed into literal animations. For example, if Gervais talks about a six-foot cockroach acting as a janitor, a six-foot tall cockroach dressed in a janitor's outfit pops onto the screen, cleaning up trash at a dumpster. There is some continuity throughout the 13 episodes of season one, but that only in references to prior shows (meaning a viewer can watch episode 5 or 13 and still enjoy themselves), but this series has no set storyline with a beginning, middle, and end. Instead, the three men seem to talk about anything that pops into their heads.
Each show usually comes down to the same thing: Gervais and Merchant ask Pilkington questions, to which Pilkington answers absurdly, and hysterically. Pilkington is always the one who is made fun of, mostly by Gervais, but he always comes off as the star of the show. What makes Pilkington so funny is that he takes questions literally, and will always answer honestly, truthfully, and thoughtfully, giving the same weight of importance to every question asked of him. Pilkington is philosophical in his own right, and constantly talks of changing the world and doing something more important than this television show/podcast. He is the most consistently interesting and hilarious character in the show, and the banter between the know-it-all Gervais and the down-to-earth Pilkington is hysterical.
There are two features brought in throughout the season, and both revolve around Pilkington. The first is entitled "Monkey News". This special consists of Karl Pilkington telling a ridiculous story (that he claims he found "in the news" somewhere) that features a monkey doing something heroic or otherwise human, such as saving people from a burning building, being a carpenter on a skyscraper, or being a winning horse jockey for the mafia. The only complaint I have with Monkey News is that it ends one episode shy of the finale, and will not be present for season two. The stories that Karl creates are absurd, creative, hilarious, and always worth the viewer's time.
The second feature is introduced later in the season, but is equally as funny. Karl decides to start writing a diary while he is on vacation one week, and happens to bring it into the recording studio. Stephen Merchant reads from it, finds the information that Karl has decided to write down fascinating and scary, and a new feature is born. "Karl's Diary" is just as good as Monkey News. Each week, Merchant will read from Karl's diary, (and the animations will mimic what Merchant is reading), and he and Gervais will mock and comment on everything Karl writes down. As with Monkey News, the stories that come from these are incredibly creative, and make for a great few minutes on each show.
Once I realized that this show was simply three Brits recording a podcast, I was turned off from the DVD. It only took one episode for me to realize my inhibitions were unfounded, and the three gentlemen of The Ricky Gervais Show sucked me in. The big question then was if the show could sustain a level of enjoyment for 13 episodes. Thanks to, mainly, the fresh approach that Karl brings to each show, and the fact that the three men will talk about anything, from storing babies inside 78-year-old people, to Cher in Moscow being interviewed by a monkey, the show never gets stale. Some may tire of Ricky Gervais' constant negative attitude, specifically toward Karl, or the "know-it-all" nature of Stephen Merchant, but even so, the funniest moments in the show are too good to pass up.
The character design by Andi Bialk won an Outstanding Individual Achievement in Animation Emmy Award, and rightfully so: all the animation in the series looks great. It has a very specific art style that sustains throughout the entire season, and works perfectly with the comedy that is being spoken, helping add to the jokes instead of being frivolous.
There is nigh a dull moment through season one of The Ricky Gervais Show. The real reason to watch is Karl Pilkington, just to see what insane story he will come up with next. The banter between the three characters flows naturally, and though mean-spirited at times, never gets to be too much. Stephen Merchant acts as the mediator between Karl and Ricky at times, and this helps to offset the negative "Gervaisisms". Excepting the easily offended, there is something for just about everyone in season one of The Ricky Gervais Show. Fans of Gervais' other television shows will be right at home with this season, and anyone looking for quality animation work with a consistently hilarious audio track will also enjoy The Ricky Gervais Show: The Complete First Season.
Check Out The Ricky Gervais Show: Complete First Season on Amazon

Rent on Netflix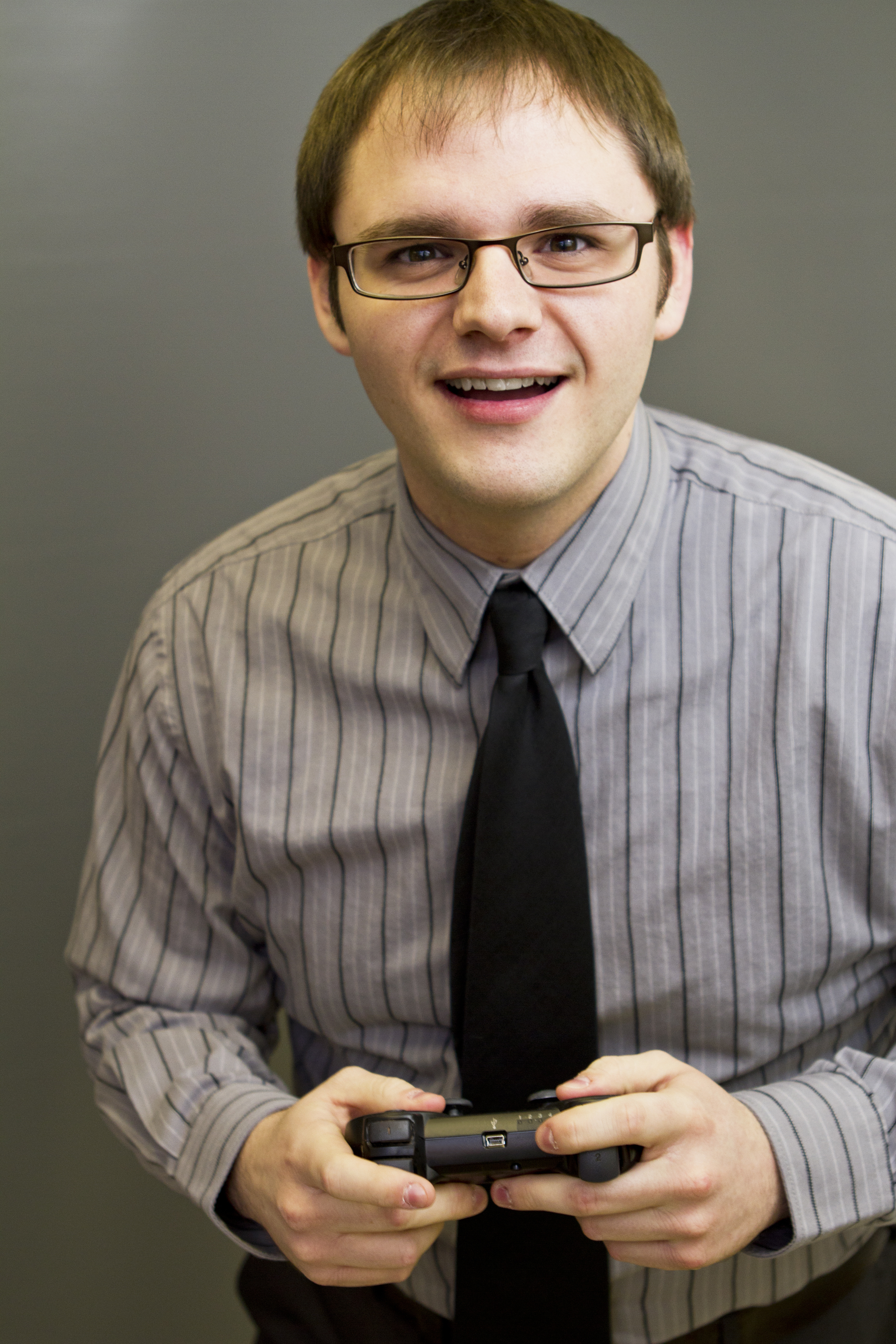 Branden has been a film fan since he was young, roaming the halls of Blockbuster Video, trying to find the grossest, scariest looking VHS covers to rent and watch alone in the basement. It wasn't until recently, though, that Branden started seeking out the classics of cinema, and began to develop his true passion for the art form. Branden approaches each film with the unique perspective of having studied the art from the inside, having both a bachelor's and master's degree in acting. He has been a film critic since 2010, and has previously written for Inside Pulse Movies, We Love Cult, and Diehard Gamefan. His biggest achievement as a film critic, to date, has been founding Cinefessions and turning it from a personal blog to a true film website, housing hundreds of film and television reviews, and dozens of podcasts.