I took a new position with my company in 2018, and it saw my 4-mile drive turn into a 70-mile drive. This additional time spent behind the wheel, though, was not completely lost as I discovered the wonderful world of audiobooks. While stuck in the unrelenting traffic this past year, I was able to dive into some worlds I've always wanted to visit, and it was wonderful.
Before diving into this list of the books I completed last year, I want to make a couple notes. First, I will use the word "read" even though I technically "listened", but it's just easier this way. Second, I will not include any single issue comic books I read this year, only full graphic novel volumes. Finally, this will be a simple, quick list, with the intention of record keeping more than anything. I will not necessarily talk about every single item on the list, just those I feel are worth talking about.
Let's get to the list!
Psycho by Robert Bloch
My first forray into the world of audiobooks, and it got me hooked. I realized I could finish a book in less than a week using this method when it would normally take me weeks or months, if I ever finished it. We were getting ready to head into our Complete Psycho Arc on the podcast, so I wanted to get familiar with the source material, and thoroughly enjoyed it. I actually didn't get started on this trip until March, so I missed out on two full months of reading!
Black Bolt, Vol. 1: Hard Time by Saladin Ahmed
Admittedly, my year in graphic novels was a bit disappointing, especially after it started out so strongly. This graphic novel stands as one of the finest I've ever read, with a beautiful, touching story, and artwork that I'd like to hang on my wall. Absolutely fantastic.
28 Days Later, Vol. 1: London Calling by Michael Alan Nelson
28 Days Later, Vol. 2: Bend in the Road by Michael Alan Nelson
Grouping these two together, I love this film series, but these graphic novels left a lot to be desired. Bland and slow.
X-O Manowar, Vol. 1: By the Sword by Robert Venditti
Harbinger, Vol. 1: Omega Rising by Joshua Dysart
I used Comixology Unlimited for a month, which is how I read the last four graphic novels (3-6 on this list), and this one was the only one worth reading. It is the only series I hope to continue out of the three listed in this grouping.
Harry Potter and the Chamber of Secrets by J.K. Rowling
Harry Potter and the Prisoner of Azkaban by J.K. Rowling
Both of these Harry Potter novels were just fantastic, but you don't need me to tell you that. I should note this is my first time reading any of this series. I finished the first one at the end of 2017.
The Hitchhiker's Guide to the Galaxy by Douglas Adams
This didn't hit me quite the way I was hoping. Sure, it made me chuckle a bit, but that's about it. I think I actually liked the film better, which I watched for the first time after reading the novel. Still, I'd like to continue the series.
The Foundation by Isaac Asimov
Scott Brick is a divisive figure in the world of audiobooks, but I had no idea of this heading in, and I thought he was fantastic. Asimov's vast sci-fi tale really swept me away, if bogging down a bit in the middle.
The Running Man by Richard Bachman
My first Bachman (and King) novel, and it's an instance where I enjoyed the film more than the novel, which is still good, but surprisingly different than the '80s action film.
Charlie and the Chocolate Factory by Roald Dahl
The Woods are Dark by Richard Laymon
This was the equivelent to a cheap, trashy, B-horror film, filled with nudity and violence. It isn't well-written, but since I enjoy this special type of garbage, I'd read more Laymon in the future.
To Kill a Mockingbird by Harper Lee
I'm way, way too late to this party, but To Kill a Mockingbird may now be my favorite novel I've ever read. It hit me in all the right spots, especially with the relationship between Scout and Atticus. Absolutley fantastic.
World War Z: An Oral History of the Zombie War by Max Brooks
Another dissapointment. It was fine, but I think the hype had me expecting more.
A Good Marriage by Stephen King
I, Robot by Isaac Asimov
My second Asimov outing, and I liked this one even more than The Foundation. This felt again like a series of short stories, but they were fascinating.
The War of the Worlds by H.G. Wells
Failure is an Option: An Attempted Memoir by H. Jon Benjamin
As far as I remember, this is the first memoir I've ever read, and it couldn't have been from a better author. H. Jon Benjamin is my all-time favorite voice actor (mostly because Bob's Burgers is the greatest animated show ever made), and having him read me stories from his life could not have been better. I laughed way more while driving than anyone ever should.
Star Wars: Darth Vader, Vol. 1 – Vader by Kieron Gillen
We Are Legion (We Are Bob) by Dennis E. Taylor
I was shocked how much I enjoyed this. It's a comedy/sci-fi hybrid, and it's done really well. I've recently purchased the next two books in this trilogy, and am hoping to finish both in 2019.
I'll Be Gone in the Dark: One Woman's Obsessive Search for the Golden State Killer by Michelle McNamara
This one should be required reading for any true crime fans out there. The late McNamara dedicated the last years of her life to trying to track down one of the more under-discussed serial killers and rapists of the past few decades, and though she passed before we reached the end of this story, her work was essential in tracking this monster down. 
Wonder Woman, Vol. 1: Blood by Brian Azzarello
I think I can conclude that I'm just not a fan of Azzarello's work as this is another of his that I did not enjoy at all.
Pet Sematary by Stephen King
My first legitimate Stephen King novel, and it was good. There were definitely points that felt drawn out for no good reason, and it did not scare me in the way I hoped it would, but it was fine. Good, even!
Ready Player One by Ernest Cline
Another novel that I have added to my favorites list, this one surprised me. I was reticent to start this due to all the hype surrounding it, and, frankly, I just didn't think I'd enjoy it. Boy, was I wrong. This was right up my alley, mixing in nerd culture with a fascinating story of friendship, and I ate it all up. The film, on the other hand, was complete garbage. This is one I legitimately cannot wait to read again.
Clean Kill by Adam Nicholls
Recieved a review copy of this, and it was ok. It's a perfect example of a B-action film put on paper.
Goosebumps: The Haunted Mask by R.L. Stine
Goosebumps: Monster Blood by R.L. Stine
Goosebumps: One Day at Horrorland by R.L. Stine
Goosebumps: Stay Out of the Basement by R.L. Stine
Goosebumps: The Curse of the Mummy's Tomb by R.L. Stine
As you can tell, I listened to a good number of Goosebumps books in a row. These are quick ones that I can usually finish in one day, so I decided to listen to a few of them in a row. The one that really stood out to me was One Day at Horrorland as it's one of the more fun in the series I've read.
Andre the Giant: Life and Legend by Box Brown
I've been wanting to read this graphic novel for years, and though it wasn't quite as powerful as I was hoping, it does give some deeper insight to one of the more interesting men that ever lived.
The Haunting of Hill House by Shirley Jackson
This is one that was good, but I was really hoping I'd enjoy just a bit more than I did. I kept waiting for the scares to start, thinking that it was just doing a lot of building up to make the haunts scarier, but that payoff never really comes. Still, it was worth my time.
Hellboy, Vol. 1: Seed of Destruction by Mike Mignola
I decided to join in with the #RaisingHellboy read-a-long on Twitter that Batman's Bookcase started as Hellboy was always a series I wanted to get into. After following along for a couple of weeks, I quickly realized that Mignola's Hellboy just wasn't for me. I didn't enjoy this or the next volume in the series much at all. This is definitely for someone, but not me.
Coraline by Neil Gaiman
I hated the film when I watched this years ago, so I didn't expect to enjoy this at all. But I was surprised again as this book was a lot of fun. It's much darker than one might expect for a children's novel, which you know I appreciate.
Hellboy, Vol. 2: Wake the Devil by Mike Mignola
Lullaby by Johnathan Maberry
This was a short Audible Original that I got in the month of October for being an Audible member. It's pretty dark as it has to do with a grieving family, but it is well-written by Maberry. It's worth the time, but I am glad I got it for free.
Dead Mountain: The Untold True Story of the Dyatlov Pass Incident by Donnie Eichar
Another non-fiction book that completely sucked me in. I was genuinely disappointed when I was pulling in my driveway as I just wanted to listen to more of this absoultely fascinating story of a tragic accident from years back. This also marked the first ever Readathon I completed, as this was a part of Lalathon – a YouTube personality – where we read one or more of her favorite novels. I loved this book.
Planet of the Apes by Pierre Boulle
Anyone who knows me knows my love for the Planet of the Apes series, and I was thrilled to finally dive into the source material. The film will always reign supreme if I had to pit one against another, but I'm glad I live in a world where both exist as they both bring exciting, interesting ideas to the table. I wish Audible had the audiobook versions of the sequels (based on the film sequels) because I'd love to keep reading more and more of the PotA series.
Jingle Bell Pop by John Seabrook
Another short Audible Original that I got in December. I listened to this a few days before Christmas, and it was an interesting enough look at some of the most famous holiday songs that we hear every year. This one, much like The Last Days of August (read in 2019) feels more like a podcast than a book, which I enjoy. If you got this for free, it'd be worth your time.
---
There you have it! All 40 books that I completed in 2018. Hopefully you enjoyed this quick look at my year in books. 2019 will surely be another packed year, so follow Cinefessions for more media reviews in the new year!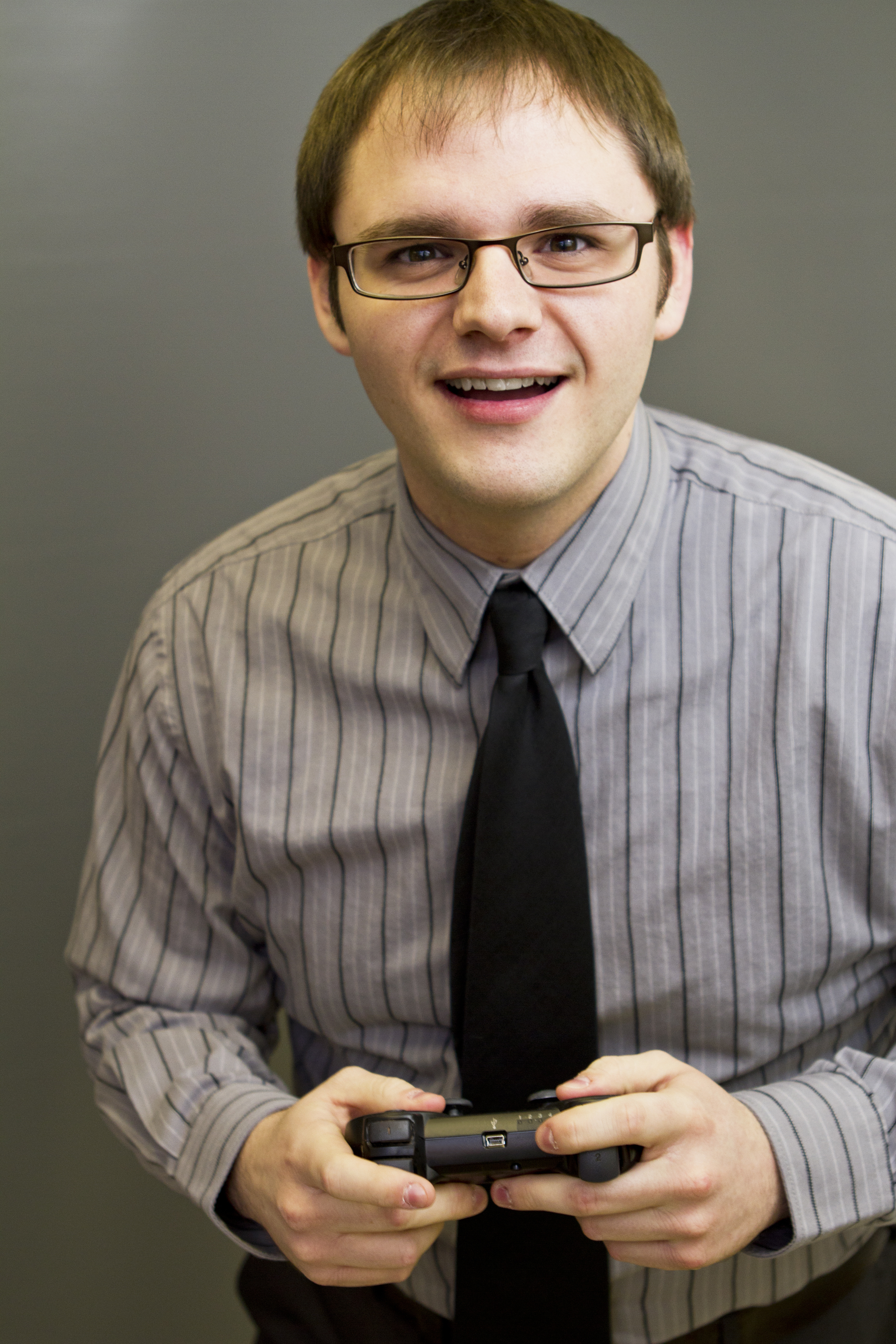 Branden has been a film fan since he was young, roaming the halls of Blockbuster Video, trying to find the grossest, scariest looking VHS covers to rent and watch alone in the basement. It wasn't until recently, though, that Branden started seeking out the classics of cinema, and began to develop his true passion for the art form. Branden approaches each film with the unique perspective of having studied the art from the inside, having both a bachelor's and master's degree in acting. He has been a film critic since 2010, and has previously written for Inside Pulse Movies, We Love Cult, and Diehard Gamefan. His biggest achievement as a film critic, to date, has been founding Cinefessions and turning it from a personal blog to a true film website, housing hundreds of film and television reviews, and dozens of podcasts.