As announced on episode 80 of The Cinefessions Podcast, you, our readers and listeners, have helped us decide that we'll be spending our next podcast arc with the fine folks over at Scream Factory. This couldn't make us happier (but, frankly, I could have honestly said that same thing about any of our excellent options). We want to say thank you to everyone who voted, and who helped spread the word to make this poll such a success.
As we mentioned on the show, the vote could not have been closer, with one vote separating all three options. Scream Factory managed to pull ahead of Drafthouse Films at the very end, and was able to hold off a surging Vinegar Syndrome to get the "honor" of being the first distributor that we're going to dedicate an entire, five-episode arc to. That said, the power is once again back in your hands to help us determine the conclusion to this arc, and we ask that you help us get the vote out there yet again.
First, let's look at what we have set for the arc so far.
Week One
The Howling (1981)
— Amazon — IMDB — Letterboxd — Scream Factory — Trailer —
Directed by Joe Dante
Written by John Sayles and Terence H. Winkless
"After a bizarre and near fatal encounter with a serial killer, a newswoman is sent to a rehabilitation center whose inhabitants may not be what they seem."
Scream Factory Release Date June 18, 2013 (Collector's Edition)
First Time Viewing for Branden
Week Two
Ninja III: The Domination (1984)
— Amazon — IMDB — Letterboxd — Scream Factory — Trailer —
Directed by Sam Firstenberg
Written by James R. Silke
"A female aerobic instructor is possessed by an evil spirit of a fallen ninja when coming to his aid. The spirit seeks revenge on those who killed him and uses the female instructor's body to carry out his mission. The only way the spirit will leave aerobic instructor's body is with the help of another ninja."
Scream Factory Release Date June 11, 2013
First Time Viewing for Branden, Ashe
Week Three
Session 9 (2001)
— Amazon — IMDB — Letterboxd — Scream Factory — Trailer —
Directed by Brad Anderson
Written by Brad Anderson and Stephen Gevedon
"Tensions rise within an asbestos cleaning crew as they work in an abandoned mental hospital with a horrific past that seems to be coming back."
Scream Factory Release Date August 16, 2016
First Time Viewing for None
That's what is set thus far. Week four be the decision of whichever host wins the Oscar Contest – did we mention you can win a $40 Amazon Gift Card?! – between the three of us, and week five is up to you guys! We are really excited about all four of the options in this new poll, so take a look below to see what you have to choose from.
Cat People (1982)
— Amazon — IMDB — Letterboxd — Scream Factory — Trailer —
Directed by Paul Schrader
Written by Alan Ormsby
"After years of separation, Irina (Nastassja Kinski) and her minister brother, Paul (Malcolm McDowell), reunite in New Orleans in this erotic tale of the supernatural. When zoologists capture a wild panther, Irina is drawn to the cat – and the zoo curator (John Heard) is drawn to her. Soon, Irina's brother will have to reveal the family secret: that when sexually aroused, they turn into predatory jungle cats."
Scream Factory Release Date January 21, 2014 (Collector's Edition)
Picked by Marc
Dark Summer (2015)
— Amazon — IMDB — Letterboxd — Scream Factory — Trailer —
Directed by Paul Solet
Written by Mike Le
"Follows the tale of a 17-year-old on house arrest for the summer. When his mother is away on business, a horrifying incident occurs, followed by an even more terrifying presence in the house."
Scream Factory Release Date July 7, 2015
Picked by Ashe
Terror Train (1980)
— Amazon — IMDB — Letterboxd — Scream Factory — Trailer —
Directed by Roger Spottiswoode
Written by T.Y. Drake
"A college fraternity decides to hold a New Year's Eve party on a train. But an uninvited guest, a disturbed ex-fraternity member, decides to take revenge on the partying students by killing them off one by one in increasingly grisly fashion."
Scream Factory Release Date October 16, 2012 (Collector's Edition)
Picked by Branden
Cherry Falls (2000)
— Amazon — IMDB — Letterboxd — Scream Factory — Trailer —
Directed by Geoffrey Wright
Written by Ken Selden
"In the small town of Cherry Falls, a psychotic murderer is killing off the virgins of the local high school."
Scream Factory Release Date March 29, 2016
Picked by Listener Pick!
So there you have it! We're happy to provide such an eclectic mix for your guys during this five-episode arc. Is it perfect? Of course not. We could dedicate an entire year to looking at the Scream Factory releases, and still surely miss out on some great ones. We didn't really have a particular rhyme or reason behind our choices other than the fact that we wanted to watch and review these films, and feel like any one of them will provide a lot of fodder for an interesting discussion. That said, now is your time to let us know which film you'd like us to review for our fifth and final episode of the Scream Factory Arc!
This poll will close at 11:59 pm on Sunday, March 12th, 2017, so make sure you get your vote in now! We hope you guys are just as excited as we are for this Scream Factory Arc. Remember, we're releasing a bonus Resident Evil Arc episode next Friday, February 17th where we will review both of the Resident Evil animated films (Damnation and Degeneration), so make sure you check those out before the next episode of The Cinefessions Podcast drops. Thanks again for all your help in making this latest poll a roaring success, and we hope to have even more voices heard in deciding how we will conclude our Scream Factory Arc!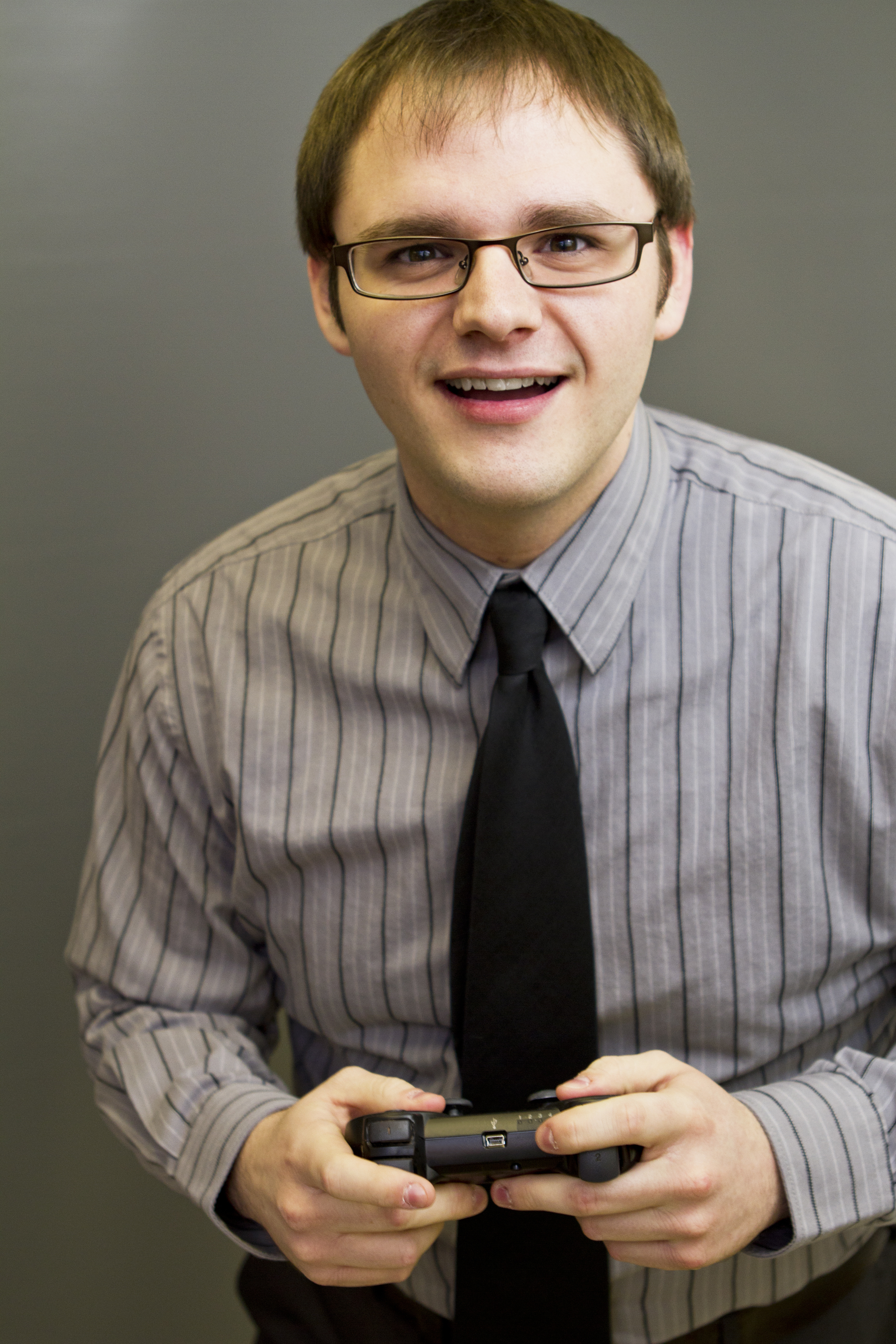 Branden has been a film fan since he was young, roaming the halls of Blockbuster Video, trying to find the grossest, scariest looking VHS covers to rent and watch alone in the basement. It wasn't until recently, though, that Branden started seeking out the classics of cinema, and began to develop his true passion for the art form. Branden approaches each film with the unique perspective of having studied the art from the inside, having both a bachelor's and master's degree in acting. He has been a film critic since 2010, and has previously written for Inside Pulse Movies, We Love Cult, and Diehard Gamefan. His biggest achievement as a film critic, to date, has been founding Cinefessions and turning it from a personal blog to a true film website, housing hundreds of film and television reviews, and dozens of podcasts.