Welcome to May 1st, also known as the new start of the "Summer Movie Season" for theatres across the country. Today sees the release of one of the year's biggest films – Avengers: Age of Ultron – and even though it's still cold here in the midwest, we are anxiously awaiting those hot summer days so that we can spend them locked inside an air-conditioned movie theatre. A tradition dating back to 2013, the Cinefessions crew has gone up and down the list of movies releasing between today and the end of September, and have put together our most anxiously awaited flicks. So dive in to the deep end, and enjoy the 2015 Summer movie season preview!
---
Ashe Collins
It looks like the 2015 summer season will be a bit underwhelming. It's filled with sequels, and I'll happily wait for home video for most of them because they look awful. Even with that said my list of five ends up being all sequels. It was actually hard to put this together. I'm going with my top five here, but I've also put this together based more on what I'll actually head out of my cave to go see rather than what I'm more excited for. I did this because a number of films from last year I've still yet to see. My honorable mentions are films that I'm either interested in, or I'm ones I'm waiting to be released on home video. Let's rock.
Honorable Mentions

Maggie (dir. Henry Hobson) – May 8, 2015
This one popped up on my radar after hearing someone talk about it. The interest has been piqued, but it's one that I'll more than likely wait for home video for. It's not your typical zombie film, and that really is what caught my interest, along with the similar themes in The Last of Us video game.
Terminator: Genisys (dir. Alan Taylor) – July 1, 2015
Yes, I will eventually see this, but I'm not paying theater prices to see it, despite Emilia Clarke starring. All of the trailers I've seen have been meh, and since I actually liked Terminator: Salvation, them just doing this bizarre fan-fiction feeling reboot doesn't make me feel like opening the wallet for the theater. Home video, though, hell yes I'll take a peek. It costs me a lot less to keep a copy that way.
Ant-Man (dir. Peyton Reed) – July 17, 2015
This is the first Marvel film that I haven't been wowed over. I don't like the character in the comics, and I really don't like pretty much everything else I've been hearing around it. So while I'm interested because it's Marvel, it can wait for the safety of home video for me. I would like to keep the Marvel Cinematic Universe Blu-Ray collection complete after all.
—
5. Mad Max: Fury Road (dir. George Miller) – May 15, 2015
I'm stoked for this one because I love the Mad Max films. Will I get to see it? Probably not. It falls right after one of the other films on my list, and I have a new roof to pay for on my house. Something has to give. I've loved everything I've seen from this one so far, though. It looks like an over the top blast, which is why I like the Mad Max films.
4. Poltergeist (dir. Gil Kenan) – May 22, 2015
I really don't think this one needed a remake, but when you cast actors I like, it piques my interest. If you want me to pay attention to your movie, throwing Sam Rockwell and Jared Harris in a horror film will do it. Do I think this is going to bring anything new to the table? Maybe special effects wise, and I expect the story will be slightly different. This also has the added benefit of being a potential date film, so we'll see.
3. Insidious: Chapter 3 (dir. Leigh Whannell) – June 5, 2015
I tagged this one here because I liked the first two. I know next to nothing about it, and if I get the chance, this might also be a date movie. My wife likes horror films centered on ghosts and the supernatural, and being a tie-in to the other two films, this one is a definite possibility.
2. Jurassic World (dir. Colin Trevorrow) – June 12, 2015
Jurassic Park is still one of my favorite films of all time, and one of my favorite novels. So that they're attempting to continue and reboot the series all at the same time has definite appeal. Add in a few characters that survived the first park and film, Chris Pratt as one of your leads, a new dinosaur that's been genetically created to lure people in, and hell yes I will be there to watch some dinosaurs wreak havoc on opening day.
1. Avengers: Age of Ultron (dir. Joss Whedon) – May 1, 2015
For me this has to be a no brainer. I've liked or loved every film Marvel has put out to date. I haven't seen them all in theaters, but I have at least been keeping up with my collection, and going back for titles I've missed. So the lead up to the second Avengers outing gave us another Captain America, another Thor, the last of the Iron Man films, and an off-shoot with Guardians of the Galaxy. Considering this one basically broke Joss Whedon while he's been working on it, and they're going with a heavy amount of character driven stuff, along with the big action pieces, I know I'll enjoy it.
---
Chris Ranson
When I think of the summer I think of big, shiny action-packed films that make my eyes glaze over while a giant smile fills my face. Last year, my biggest must-sees turned out to be duds (looking at you, Godzilla). Hopefully this year will fulfill my needs.
Honorable Mentions
Pitch Perfect 2 (dir. Elizabeth Banks) – May 15, 2015
I loved the original, and that's almost enough of a reason to see this. However, the trailers scream "rehash" and are, in general, rather bad.
Jurassic World (dir. Colin Trevorrow) – June 12, 2015
God, I want this to be good, but the trailers are all over the place, and Pratt and his motorcycle scene with the raptor is one of the most atrocious things I've seen in a preview in a long time.
Insidious: Chapter 3 (dir. Leigh Whannell) – June 5, 2015
The trailer is fairly solid and the scares look tight. However, the latest trailers did nothing for me except lower my expectations, which might be a good thing.
—
5. Pixels (dir. Chris Columbus) – July 24, 2015
I grew up on the Atari so when buzz came out about this film, I got excited. Then I found out it wasn't a CGI film, and that it stars Adam Sandler, so my expectations are fairly low. Yet, here the film sits because it might have just enough nostalgia to make me like it. Think a poor man's, live-action version of Wreck-It Ralph, but without a heartfelt message.
4. Magic Mike XXL (dir. Gregory Jacobs) – July 1, 2015
When you go to the theater to see a film like Fifty Shades of Grey and the highlight is the trailer for this film, which made me instantly feel like a giddy, twelve year old girl who nervously bites her lip, you know you have something with incredible potential. The first film is "okay", and having recently rewatched it, I realized I remembered nothing about it, which means this sequel just might be fluff, but dammit, it's going to be shiny, sweaty, muscle-covered fluff.
3. Straight Outta Compton (dir. F. Gary Gray) – August 14, 2015
There's something about this trailer that just gets me excited, and I don't know why. Good rap is hard to find these days, but the birth of N.W.A. was a benchmark for the genre, and defined my growing up. Much like the nostalgia factor in Pixels, this just might be the reason this is here at number 3.
2. Tomorrowland (dir. Brad Bird) – May 22, 2015
My love of Disney knows no bounds. I have the prequel novel lined up to read before I go see this. I don't exactly know what the film is about as I have only seen the original teaser, but kind of want to go in surprised. I expect magic, space, time travel, and I can't wait. Oh, and George Clooney. You can almost never go wrong with Clooney.
1. Mad Max: Fury Road (dir. George Miller) – May 15, 2015
I'm not a big fan of the original films. I am, however, a big Tom Hardy fan, and this film looks fucking crazy. Things go boom, has crazy people, and my God is it pretty to look at. It will probably also be the only film I see in IMAX this summer. I do believe this is going to flop, as I am unsure if the general moviegoer will see it, but I've been surprised before.
---
Branden Chowen
Though Chris and Ashe have said that this summer season looks to be one of the most disappointing in years, I'm still excited about it. I even had to cut my initial list of honorable mentions down to make it fit this article. That said, there is a lot of uncertainty this upcoming summer movie season, and the potential for more duds than usual. Even my top five could be major disappointments, frankly. I imagine a couple films from our honorable mentions will surprise us and end up being some of our favorites come October. That said, here are the movies I am most excited for this summer movie season.
Honorable Mentions
Ant-Man (dir. Peyton Reed) – July 17, 2015
I know virtually nothing of Ant-Man. I've skipped the trailers, and have never read one comic book with him in it. Pile on top of that the fact that Edgar Wright – one of my favorite directors – walked away from the project, I shouldn't be excited to see this film. Still, I am because it is a Marvel Cinematic Universe film, and I like virtually everything they put out. I am excited to see this world be expanded upon by more characters. If Edgar Wright was still directing, this would be in my top five with no questions asked.
Jurassic World (dir. Colin Trevorrow) – June 12, 2015
If it weren't for some mediocre trailers and teasers, I would be more excited for this. Even so, I am definitely heading out to theatres to see this when it releases. I love the franchise, and am excited to see what they can do with it from here on out.
Mad Max: Fury Road (dir. George Miller) – May 15, 2015
I have only seen the first Mad Max film in the trilogy, and frankly, it was mediocre. I love the post-apocalyptic setting, though, and the trailers have been excellent, so I will definitely head out to see this as well, as long as I can convince my wife to see it with me.
San Andreas (dir. Brad Peyton) – May 29, 2015
I haven't heard much about this movie, but the one trailer I saw was enough to get my ass in the seat. I love Dwayne Johnson, and my wife and I both adore disaster flicks, so this should be a fun trip the theatre this summer. The special effects look great from the trailer, which is a definite must in a disaster movie nowadays.
The Visit (dir. M. Night Shyamalan) – September 11, 2015
This is supposed to be a horror comedy from M. Night Shyamalan, who is arguably the most universally bashed director around today. I'm in the minority, though, and I love M. Night. He's made a few great movies, and some not-so-great, but who hasn't? Anything with his name in the director's column is a must-see for me. There's a reason this is in the honorable mentions, though, and not the top five. Let's say I am cautiously optimistic about this release.
—
5. Straight Outta Compton (dir. F. Gary Gray) – August 14, 2015
My old-school rap knowledge is virtually non-existent, but I'll be damned if this trailer hasn't gotten me excited for this movie about the formation of the N.W.A. The soundtrack sounds excellent, and the cast looks great. This should be a much different experience than most I'll have at the movies this summer, but could be quite memorable anyway.
4. Insidious: Chapter 3 (dir. Leigh Whannell) – June 5, 2015
I'll be honest: Sinister 2 was on this list until I started doing research on the movie and found out that the entire cast is different from the original, and it doesn't have the same director. That immediately killed my excitement for that sequel. This one, however, is directed by Leigh Whannell who – as fas as I'm concered – is the master of horror for this generation. The man is brilliant and constantly puts out enjoyable, scary horror films. This is a prequel to the first film, but should still be a treat. I love this series, and cannot wait to see how far Whannell can take it.
3. Avengers: Age of Ultron (dir. Joss Whedon) – May 1, 2015
I don't have much to say about this because it's pretty obvious why it's on the list. The Avengers was the best film from an already loaded Phase I of the MCU, and this one will hopefully be the best film of an already improved Phase II. By the time this goes live, I will hopefully already seen this film. Chris may not like the MCU, but I'm a fanboy, and cannot wait to see the next thrilling chapter. I also have an unspoken gentleman's bet with Chris that this will be the largest money maker of the year. Here's hoping I'm right!
2. Pitch Perfect 2 (dir. Elizabeth Banks) – May 15, 2015
If one were to only read my top two most anticipated films of the 2015 summer season, they'd probably guess I was a young teenage girl, and I'm perfectly fine with that. Pitch Perfect is one of my favorite comedies of the last few years, and it shocked the hell out of my when I first watched it (I thought it would be garbage, as most probably did). I watch Pitch Perfect so much that it's embarrassing, but it's a damn good movie with a gorgeous and talented lead in Anna Kendrick. Hell, if Skylar Astin sang to me, I'd gladly have his babies, he's that good. So my excitement level for this sequel is pretty much off the charts. I cannot wait to see what this incredibly likable cast of characters does next, and early reviews are saying positive things.
1. Maze Runner: The Scorch Trials (dir. Wes Ball) – September 18, 2015
Maze Runner was one of the most surprising films that I watched last year. I expected it to be filled with tons of trivial teenage nonsense like the Twilight series or even Divergent. Instead, it was a mature, intense, character-driven story that kept me on the edge of my seat. The runtime simply flew by. Once it was over, I immediately wanted to dive in to this second film, but, of course, it wasn't released yet. I've been anxiously awaiting this release, and I wish it wasn't such a late summer movie. Needless to say, I won't make the mistake of missing this epic series in theatres ever again. I just hope it is half as good as the original. The story has the potential to be even better, though, as we dive deeper into this fascinating and scary universe.
---
Where do you stand? Whose list excites you the most? What did we forget about? Let us know in the comments below, and enjoy your summer of film!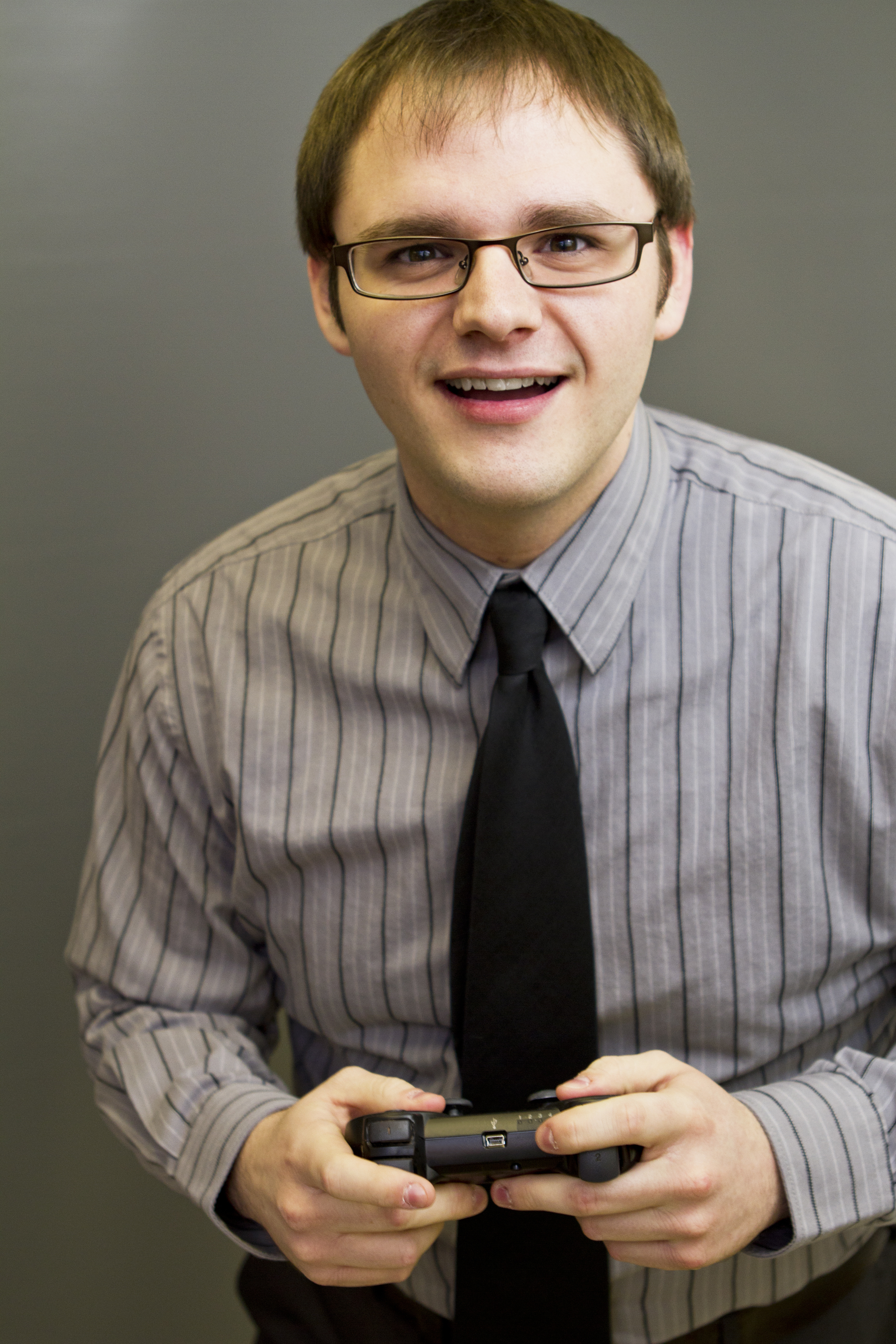 Branden has been a film fan since he was young, roaming the halls of Blockbuster Video, trying to find the grossest, scariest looking VHS covers to rent and watch alone in the basement. It wasn't until recently, though, that Branden started seeking out the classics of cinema, and began to develop his true passion for the art form. Branden approaches each film with the unique perspective of having studied the art from the inside, having both a bachelor's and master's degree in acting. He has been a film critic since 2010, and has previously written for Inside Pulse Movies, We Love Cult, and Diehard Gamefan. His biggest achievement as a film critic, to date, has been founding Cinefessions and turning it from a personal blog to a true film website, housing hundreds of film and television reviews, and dozens of podcasts.