This past year was pretty remarkable for me when it came to the movies. Not only was Cinefessions at its best in terms of content and readership, but I was able to watch more films in 2014 than I ever have before. That fact makes this list even more difficult to compile. After some internal debate, the top ten films I saw for the first time in 2014 emerged.
Following this list of films will be some stats and numbers from my year of viewing, as well as some entertainment goals for 2015.
10. Best Worst Movie (2009, dir. Michael Stephenson)
I'm a big fan of documentaries, but I didn't watch nearly enough in 2014. This one stands out because of how well it tells its story. Directed by the star of Troll 2, and starring many of the original cast members, this is a bad horror movie fans dream come true, and is absolutely a must-see doc.
9. Monsters University (2013, dir. Dan Scanlon)
Not only was this one of the best films I watched last year, it was undoubtedly the top 3D film I watched. The animation is absolutely stunning, and everything popped when watching in 3D. I wish every film I watched in 3D had this same effect, but Monsters University is special. I like this movie as much as the original, and I'm shocked to admit that. There's no reason to miss this one.
8. Assault on Precinct 13 (1976, dir. John Carpenter)
This is a hard-boiled classic that I'm glad to have finally discovered. Carpenter nails the script and the score with this, making it another "Carpenter Classic". There's no denying this guys influence on cinema, and the fact that he's one of my top favorite directors. I've yet to watch one of his that I didn't think was a good movie (Ghosts of Mars is arguably my least favorite of the ones I've watched, and even that is good).
7. Nurse 3D (2013, dir. Douglas Aarniokoski)
I won't say too much about this because we spent an entire podcast discussing it back in February. One major disappointment, though, is the fact that they released an edited Blu-ray of the movie, especially after we were able to see it uncut when we all rented it off of Amazon. I hate censorship, and though it may have been a contractual obligation, it's still a disappointment. Either way – edited or not – Nurse 3D is a hell of a lot of fun, and exploitation fans must see this movie.
6. Invasion of the Body Snatchers (1956, dir. Don Siegel)
This is another example of an older film absolutely delivering in the areas that matter most: script, story, and acting. There's a reason why this film has been remade so many different times over the years, and there's also a reason why none of those remakes have been able to live up to the original. This is about as close to perfect as the genre gets, and the new Blu-ray from Olive Films is must-own.
5. Die Hard (1988, dir. John McTiernan)
There was a reason this was on my personal Cinefessions list that the three of us made a while back. I thought I would enjoy it, and now that I've seen it, I am happy to report that I did enjoy it. Even more than I expected, in fact. This is a classic action film, and Bruce Willis is at his best during this era. I also watched the first sequel, which was good, but not as endearing as this first film.
4. Night of the Living Dead (1990, dir. Tom Savini)
The original is a film that deserves all the respect that it's now given, but there's no denying that it's a slower moving film that a lot of today's youth may find "boring". This remake, however, takes the positive aspects of the original, and somehow improves on it. It does virtually everything right. It's a horror fan's dream: an incredible story, excellent special effects by one of the best to ever do them, and a stellar cast that always keeps the film moving. Frankly, I enjoy this film more than I do the original, which is as high a compliment I can deliver.
3. The Secret Life of Walter Mitty (2013, dir. Ben Stiller)
I've praised this movie ever since I first watched it, and will recommend it to anyone that will listen. Ben Stiller is fantastic in this, and the fact that he also directs it still shocks me. The cinematography and the music stand out, as well as the acting and chemistry between Stiller and Kristin Wiig. I expected this to be at the top of this list when I watched it earlier this year, and I'm happy to see that it remains in my top three. This is an underrated and overlooked masterpiece that demands to be watched multiple times.
2. Prisoners (2013, dir. Denis Villeneuve)
Man, I love Jake Gyllenhaal. He is never given the credit he deserves, and two outings that I watched this year say he should: Prisoners and Enemy (both would be at the top of my "best performances I watched in 2014" list if I made one). In Prisoners, he and Hugh Jackman share an incredible chemistry, and deliver the second most powerful story I watched all year. The cinematography is just the icing on the cake. As I write about this, I just want to put it back in and watch it again. Prisoners raises a lot of moral questions, and the inability to get a clear answer out of it is part of its strength, not a weakness. If you've missed Prisoners up to this point, do yourself a favor and seek it out. You won't regret it.
1. Blue Ruin (2013, dir. Jeremy Saulnier)
Blue Ruin is an independent film that is better and more powerful than any theatrical release I've seen in the past few years. Thanks to the buzz this movie was getting on twitter, I decided to give it a shot. In Blue Ruin, a man sets out on a mission of revenge. He wants to take the life of the man that killed his family. Macon Blair plays the main character, and his performance is simply the reason to watch this movie. He is vulnerable, haunting, and sincere in every frame, and why Blue Ruin is so memorable. The script lives in the moral grey area. It isn't about whether you agree with the character's actions or not, though. Instead, it just tells his story as impartially as possible, which is a fascinating and important ride to take. Much like Chris has been preaching all month on twitter, some of the best movies only come out of video on-demand instead of theatres, and though they may have a smaller audience, are absolutely worth seeking out. Blue Ruin is a prime example of this.
I had a great time watching movies in 2014, and I cannot wait to see what I discover in 2015. Just for fun, here's a quick look at my personal viewing stats for the year.
Branden's 2014 Year in Review
Number of Films Viewed: 205 (17.08 films/month)
First Time Viewings: 149 (73%)
Time Spent: 338 hours and 32 minutes (14.10 days)
Average Year: 2002
Average Rating: 2.9 stars
Most Viewed Director of the Year: Wes Craven (6 films)
For those wondering, I keep an excel document that I update daily with my viewed films. I list the runtime, director, year, and more, which is where I am pulling these numbers from.
In 2015, I am setting up five basic entertainment goals:
-Cinefessions was viewed about 20,000 times in 2014. The goal for 2015 is to see that the website gets viewed at least 10,000 times more: 30,000.
-Visit the theatre 10 times in 2015.
-Watch at least 200 films again in 2015.
-Watch at least 25 films released in 2015.
-Complete the original Personal Cinefessions list.
We also have some excellent podcasts lined up for 2015, so fans of that series will have a lot to look forward to. I hope every reader of Cinefessions has a happy and healthy 2015, and may it be better than 2014 in every imaginable way!
As always, thanks for reading.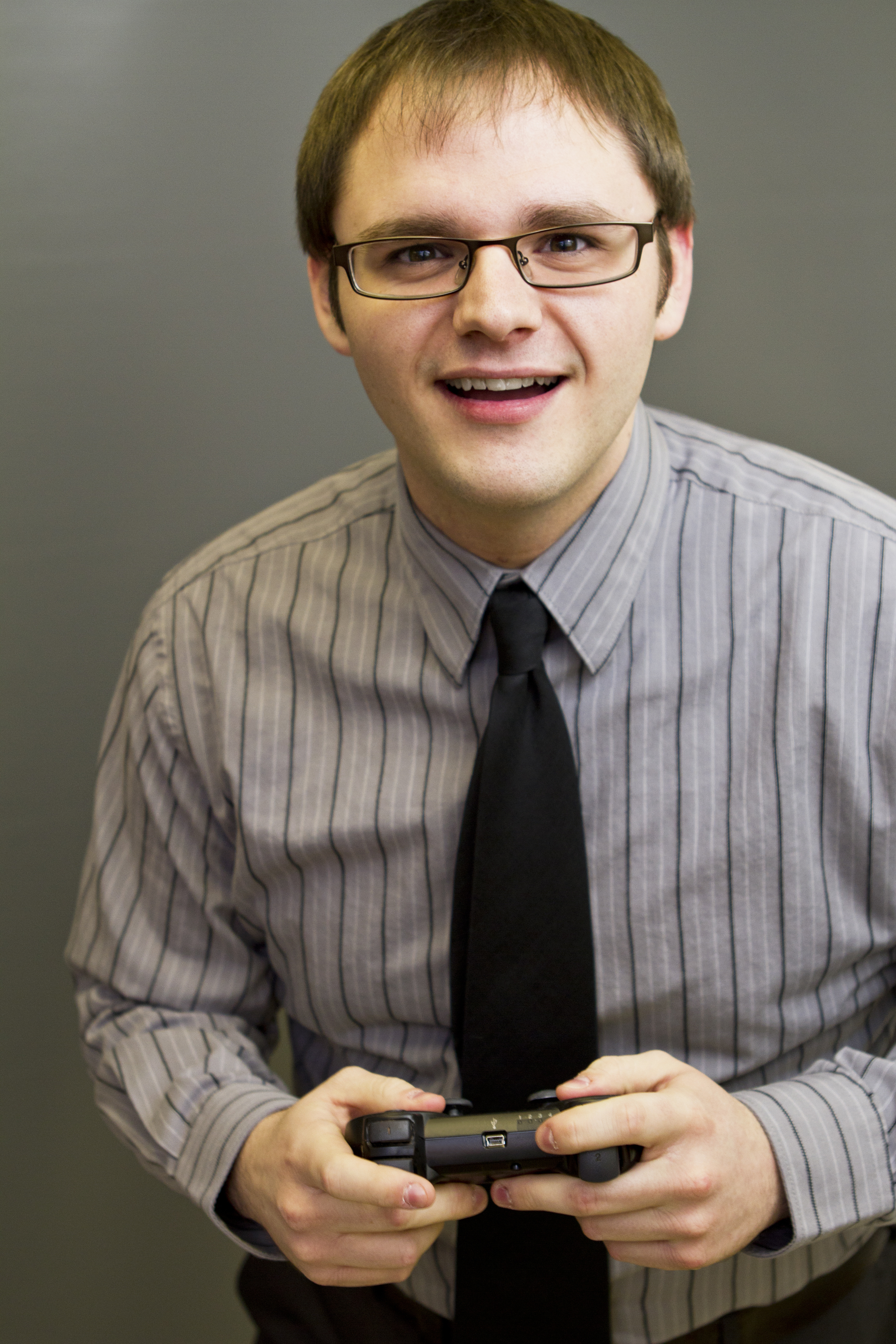 Branden has been a film fan since he was young, roaming the halls of Blockbuster Video, trying to find the grossest, scariest looking VHS covers to rent and watch alone in the basement. It wasn't until recently, though, that Branden started seeking out the classics of cinema, and began to develop his true passion for the art form. Branden approaches each film with the unique perspective of having studied the art from the inside, having both a bachelor's and master's degree in acting. He has been a film critic since 2010, and has previously written for Inside Pulse Movies, We Love Cult, and Diehard Gamefan. His biggest achievement as a film critic, to date, has been founding Cinefessions and turning it from a personal blog to a true film website, housing hundreds of film and television reviews, and dozens of podcasts.