The home video market is flooded with a load of new DVD and Blu-ray releases every single week. The sad fact is that the majority of these releases are not worth your time. So every week I sift through the junk and find the home video releases worth talking about.
---
The Weekly Binge: Blu-ray and DVD Releases for August 7th, 2012
Volume 1, Issue 4
Note that the prices listed are based on Amazon's pricing at the time of posting.
This Week's Best Pick:
Dance Moms: Season 1 (DVD – $24.99)
This is the epitome of "guilty pleasure" for me. I hate that I am addicted to this show, but the sad truth of the matter is that I adore Dance Moms. The little girls are insanely adorable, and wonderful young dancers, and the moms are crazy as hell, which makes for drama-fueled excitement. Now my girlfriend and I didn't start watching this series until season two, which makes this week's release of season one even more exciting: it will all be new for us! Like last week's pick of The Bunny Game, this show isn't for everyone (but for much different reasons). If you haven't seen Abby Lee Miller and her Abby Lee Dance Studio (which is located in Pittsburgh, PA), you might want to give them a shot. I warn you, though, she is incredibly addicting. There was a spin-off released earlier this year called Dance Moms: Miami, but it's pretty terrible (we stopped watching after about four episodes), and here's a good list of reasons why.
This is a 4-disc DVD release, that is currently marked at $24.99, with a runtime of over 540 minutes. There are no true DVD reviews on Amazon yet, and a quick search shows that no professionals have reviewed this set yet either. I might have to do it if I can find this at Best Buy today.
---
The Best of the Rest:
Grimm: Season One – Blu-ray + UltraViolet ($34.99) or DVD ($29.99)
There were two fairy-tale-themed television series that came out around the same time last year – Grimm and Once Upon a Time – and we decided to pick one and watch it. Unfortunately we made the wrong choice and picked Once Upon a Time, which I stopped watching a few episodes in because it was simply bad. Bad acting, bad effects, bad stories. Just bad. The other show, Grimm, is, according to almost everyone who watched both, the superior show, and that's why I'm excited to see it is now out on Blu-ray. Though I won't be purchasing this, I'll definitely try to rent it and give it a chance. It has to be better than Once Upon a Time, right? This is a 5-disc release, whether you go DVD or Blu-ray (but for a $5 price difference, you'd be silly not to go Blu-ray). The set currently has a 4.5 out of 5 star rating from 17 Amazon reviews.
Dr. Suess' The Lorax – Blu-ray, DVD, & Digital Copy ($19.99) or DVD ($16.99) or Blu-ray 3D ($27.99)
Taylor Swift is one of the lead voice actresses, and frankly, that's enough for me to recommend this release. Other than her, though, you have Danny DeVito, Ed Helms, Betty White, and Zac Efron in the mix, meaning this film has no shortage of talent. This is one that will absolutely pop on Blu-ray, more so if you're lucky enough to own a 3DTV, so there should be no other way to watch it. If this is anything like Horton Hears a Who! (2008), this should be a great flick that's fun for the whole family. I may just buy this one blindly instead of renting because my girlfriend loves these Dr. Seuss adaptations, as do I.
Spaceballs: 25th Anniversary Edition – Blu-ray ($14.99)
Frankly, I can't believe I haven't bought this yet (which might change with my planned trip to the store tonight). I don't care if some consider this a "lesser" of Mel Brooks' comedies, I absolutely adore it. Spaceballs, Mel Brooks' parody of the Star Wars films, is comedic gold, pretty much from start to finish. Like with any good parody, the more you know the source material, the more you will appreciate the mocking of said material (though I, admittedly, am not a huge Star Wars buff myself, I know enough to pick up many of the jokes). I already own this on Blu-ray, but I paid practically nothing for it one Black Friday ($5), so I'll gladly fork over $15 to get the new cover art, and the 17-minute featurette from Brooks that was created for this release. All the other special features – and there are a great deal of them – are ported over from the original Blu-ray release (according to this review here, one of the only I could find for this Blu-ray). If you like Mel Brooks, comedy, or Star Wars, this is a film worth watching. May the schwartz be with you!
13 Families: Life After Columbine – DVD ($22.48)
This is one that I knew nothing about before researching this article, but one that I now must see. With the recent Aurora shootings, and now, the Sikh Temple shootings this week, there is no better time to look back and see how a tragedy like this can effect the lives of the survivors, and, in the case of this movie, the lives of the victim's families. These people deal with these tragedies every day, where most of us will deal with them for a couple weeks, tops, and then move on with our everyday lives. It's just the way things go. 13 Families contains interviews with the families of the Columbine High School massacre from 1999, and shows how the tragedy has effected their lives, even to this day. Indiewire has an interesting look at this film, as well as other fictional films that deal with school violence. I'll definitely be reviewing this once I pick it up.
---
This Week's Honorable Mentions:
Clue: The Movie – Often considered one of the best board game film adaptations(ha!), this is a great time for me to finally check this out. I have somehow avoided spoilers for this film my entire life, so I really need to stop taking that gamble and watch this. When it drops in price, I'll buy it. Available on Blu-ray for $20.32.
Rio Grande – Last week, Olive Films released High Noon, a powerhouse of the Western genre, and this week, they're releasing another popular John Ford/John Wayne wester, Rio Grande. Even though these don't contain many special features usually, you can count on excellent transfers. Available on Blu-ray for $19.99.
The Boogens – Speaking of Olive Films, here's another one that definitely interests me. This horror film is about an unseen evil from a mine shaft wreaking havoc on a small town. That's good enough for me. Here's a solid review from Blu-ray.com. Available on Blu-ray ($19.86) or DVD ($18.83).
Steve Niles' Remains – I enjoy a lot of what Steve Niles has to offer to the comic book/graphic novel world (including 30 Days of Night), so I am interested to see how well one of his zombie-themed graphic novels, Remains, will be translated to celluloid. This DVDTalk review of the Blu-ray helped raise my interest even more. Available on Blu-ray ($19.99) or DVD ($9.99).
---
Check out the rest of this week's releases on Amazon right here.
Planning on picking up any of these releases this week, or did you purchase any of last week's releases? If so, let me know. Did I miss something important? Let me hear about it in the comments section below.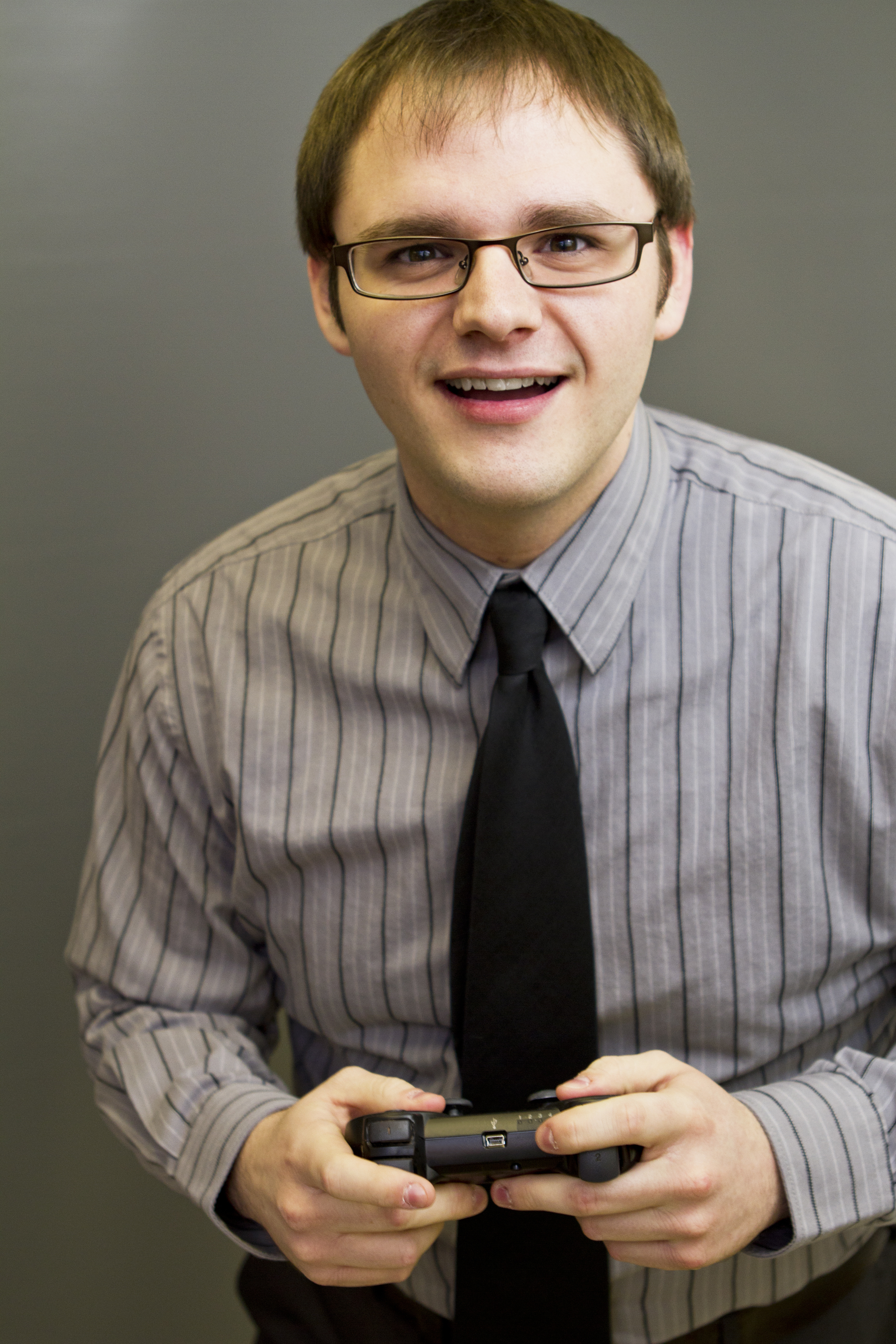 Branden has been a film fan since he was young, roaming the halls of Blockbuster Video, trying to find the grossest, scariest looking VHS covers to rent and watch alone in the basement. It wasn't until recently, though, that Branden started seeking out the classics of cinema, and began to develop his true passion for the art form. Branden approaches each film with the unique perspective of having studied the art from the inside, having both a bachelor's and master's degree in acting. He has been a film critic since 2010, and has previously written for Inside Pulse Movies, We Love Cult, and Diehard Gamefan. His biggest achievement as a film critic, to date, has been founding Cinefessions and turning it from a personal blog to a true film website, housing hundreds of film and television reviews, and dozens of podcasts.