The home video market is flooded with a load of new DVD and Blu-ray releases every single week. The sad fact is that the majority of these releases are not worth your time. So every week I sift through the junk and find the home video releases worth talking about.
---
The Weekly Binge: Blu-ray and DVD Releases for July 24th, 2012
Volume 1, Issue 2
Note that the prices listed are based on Amazon's pricing at the time of posting.
This Week's Best Pick:
Star Trek: The Next Generation – Season One (Blu-ray)
I have to admit something that most of my twitter followers already know: I'm not much of a Star Trek guy. That isn't because I don't like the show, but merely because I have not seen the show, or most of the movies. My only connection to the Star Trek universe is the J.J. Abrams' 2009 franchise reboot. Now, I absolutely fell in love with that film, and I have been wanting to trek (bad pun) through the rest of the series ever since, but other things have just gotten in the way. This week's release leaves me no excuses: I must watch this show!
The Star Trek: The Next Generation – Season One Blu-ray has been talked up by various people, most vocally by Ryan Gallagher of CriterionCast (the best podcast out there that is dedicated to the Criterion Collection). From all accounts, this Blu-ray upgrade is about as good as it gets. I'm not sure what special features this release contains, but I do know it is a 6-disc set, running at over 1,180 minutes in length. All episodes are presented in their original 1.33:1 aspect ratio, which means that widescreen televisions will see black bars on the left and right portions of the screen. The best part of this set, though, has to be the current Amazon price, which is $59.99, or $70.00 (54%) off the $129.99 MSRP. I imagine this price will shoot up after this week, but I can't be certain.
The first season is also available on Amazon Instant Video, free for Prime members to stream to their PC or other devices (like Xbox 360 or Playstation 3 video game consoles).
---
The Best of the Rest:
Silent House – Blu-ray/DVD/Digital Copy ($19.99) or DVD ($16.99)
I was able to catch the Spanish original during the Cinefessions Summer Screams Challenge in June of this year, and it was only alright. I love the idea of a film being shot (to look like it was done) in one take, but it does make for a slower paced movie, by necessity. At least that was the case with the original. This one is on my radar even though many people weren't a big fan of it simply because I love long takes, horror films, and thought the original wasn't terrible. I wouldn't purchase this blindly, but I will be picking it up as a rental, especially because the only special feature is a commentary track with co-directors Chris Kentis and Laura Lau (even though it is, apparently, pretty good).
I Spit on Your Grave (1978)/I Spit on Your Grave (2010) Double Feature – Blu-ray (22.49)
This is obviously targeted at a very specific audience, but if you're among that target viewer, these are two films that are absolutely worth owning. Both films are incredibly graphic portrayals of terrible events for the first half, and then catharsis for the entire second half. These are both classic rape and revenge films, which are clearly not for everyone. But, I will say this: a few weeks ago I watched a movie with my girlfriend called Speak. In it, Kristen Stewart's character gets raped, and tries coping with it for the next year of high school. The end of the film was incredibly unfulfilling! I wanted to see the rapist tortured and murdered in a way similar to what is in I Spit on Your Grave; prison just isn't good enough for a rapist, and that's what is so great about these two films (one the remake of the other, obviously). The catharsis they provide the viewer is unmatched.
Now before anyone clicks on the Buy it Now button for this product, let me share something important: you can pick up both of these films on Blu-ray, separately, for less than the cost of this double pack! I'm sure this won't last forever, but it is the best way to get both of these movies right now. You can nab the original for $9.99, and the remake for $9.66. There are no additional bonus features for picking up the double pack, so take advantage of the discount by buying ala carte while the price is right.
Mystery Men – Blu-ray ($14.85)
The next pick is another Blu-ray upgrade, but is definitely worth talking about. Mystery Men is one of the funniest mock-superhero films out there, and the cast is the reason why. Ben Stiller, Hank Azaria, William H. Macy, Janeane Garofalo, Kel Mitchell, Geoffrey Rush, and Artie Lang are just some of the big names in this underrated comedic gem. As for special features, it looks like it contains a commentary track with the director, and a making-of featurette. This is one that I'll add to my collection soon enough.
Criterion Collection Releases: The Last Days of Disco (Blu-ray – $27.99) and Metropolitan (Blu-ray – $27.99); Eclipse Series 34: Jean Gremillon During the Occupation (DVD – $30.99)
Criterion Collection is offering up a double dose of Whit Stillman, director of both Metropolitan and The Last Days of Disco. Both releases are packed with supplements, including deleted scenes, audio commentary tracks, outtakes, and behind-the-scenes featurettes, not to mention the essay booklet that is always included in Criterion releases. Fans of these films have just hit the jackpot with these Criterion Blu-ray releases.
The other Criterion release this week is the latest Eclipse series, which is only available on DVD, and are generally the "no-frills" editions of their releases. Though there are not many (if any) special features, the reason to own these are because of the transfers that only Criterion can deliver. Eclipse Series 34: Jean Gremillon During the Occupation includes 3-films, clocking in at over 300 minutes. The films are Remorques (1941), Lumiere d'ete (1943), and Le ciel est a vous (1944). Look for David Blakeslee to review these titles at some point in the near future.
---
This Week's Honorable Mentions:
Meeting Evil – Any movie that has Samuel L. Jackson as a ruthless killer threatening the life of Luke Wilson's family is one worth mentioning. With a cast like this, I'm surprised this has gone so far under the radar, but there might be a reason (hint: quality). I'll look to rent this one as soon as it's out. Available on DVD for $19.85.

Brake – I am a big fan of films that take place in one spot (for the most part), and Brake looks start out as one such film. Stephen Dorff is trapped in the trunk of car with no memory on how he got there. All he has is a digital timer and a CB radio. Whenever the timer hits zero, Dorff is subject to a new round of pain and torture from his captors. Somehow in this story, it becomes this man's job to save the United States. Sounds fun, right? Available on Blu-ray ($17.96) or DVD ($13.00).
The Corridor – Here's another one that I only came across thanks to researching this article. Five guys are spending a weekend in the country, away from the rest of society (stop me if you've heard this before). They decide to take a walk through the nearby woods, which proves to be the worst decision of their lives. This sounds like another typical horror flick, but the addition of the supernatural into this backwoods horror has my interest. Available on DVD for $19.99.
The Black House and Red Eye – The reason I grouped these two together is because they are both releases from Tokyo Shock, who often bring crazy Asian horror films to the United States. Both of these films are supernatural horror films that rely on hauntings to scare their audiences. Red Eye (from 2005) takes place on a train, while The Black House (from 1999) takes place in a more traditional haunted house. Both look like they could be fun, scary takes on the genre, and I'm hoping Netflix will carry them when they're released. The Black House is available on DVD for $9.98, and Red Eye is also available on DVD for $9.98.
---
Check out the rest of this week's releases on Amazon right here.
Planning on picking up any of these releases this week, or did you purchase any of last week's releases? If so, let me know. Did I miss something important? Let me hear about it in the comments section below.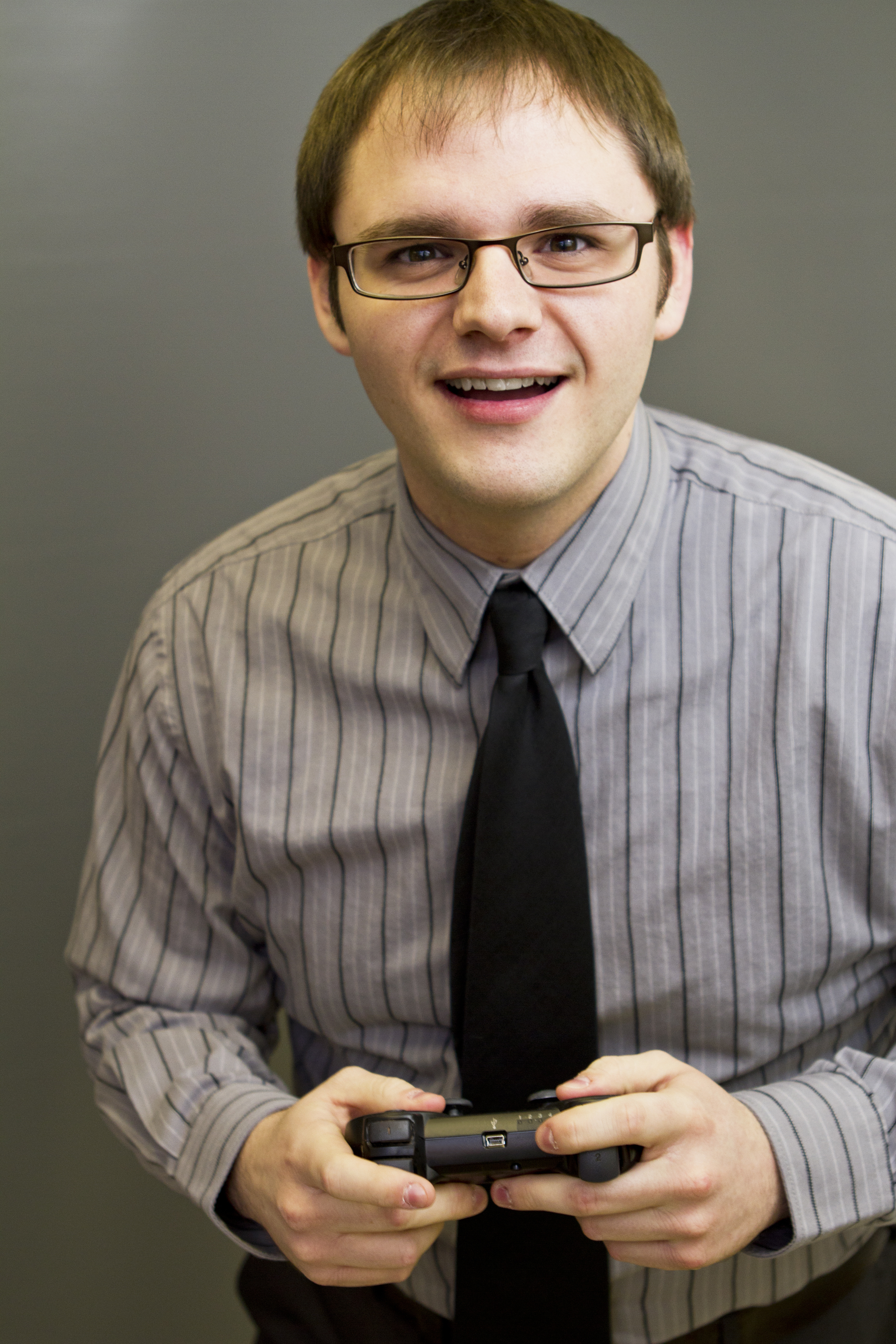 Branden has been a film fan since he was young, roaming the halls of Blockbuster Video, trying to find the grossest, scariest looking VHS covers to rent and watch alone in the basement. It wasn't until recently, though, that Branden started seeking out the classics of cinema, and began to develop his true passion for the art form. Branden approaches each film with the unique perspective of having studied the art from the inside, having both a bachelor's and master's degree in acting. He has been a film critic since 2010, and has previously written for Inside Pulse Movies, We Love Cult, and Diehard Gamefan. His biggest achievement as a film critic, to date, has been founding Cinefessions and turning it from a personal blog to a true film website, housing hundreds of film and television reviews, and dozens of podcasts.