The final day of The Movie Files' 2011 retrospective is upon us, and today holds the list that matters most: the ten greatest films I watched this past year. 2011, as overall disappointing a year as it has been, will always be a year I remember as the year I met up with some of the classics of cinema. Not only that, but a good handful of the films that you will see on my (eventual) Top 100 Movies list will be films I visited first in 2011, including a number of the ones on today's list.  2011 was also the year when I began to understand and appreciate the history of film, from its humble beginnings with D.W. Griffith, the Lumieres, George Melies, Edwin Porter, and the Edison Company. Following the craft from its inception is a breathtaking experience, and one that dazzles the mind. What's most mind blowing about the whole thing is just how far it has advanced in its relatively young lifetime. Because I was able to watch so many different films that I wouldn't have otherwise (including numerous short films that I didn't add to my list, for some regrettable reason), I have found out why so many of the films that are deemed "classics" are labeled as such. In what was probably the most difficult top 10 list I've ever made, here are the ten best films I watched in 2011. These do not include any films released in 2011 (as I have already dedicated two lists to those; one here, and another here), and must be movies I watched for the first time in 2011 (I don't want my old favorites taking over these lists every year).
The Best and Worst of 2011
Day Five: Top 10 Movies I Watched in 2011
Honorable Mentions: Inception (2010), The King's Speech (2010), Harry Potter and the Order of the Phoenix (2007), Breaking the Code: Behind the Walls of Chris Jericho (2010), The Times of Harvey Milk (1984)
10. Black Swan (2010, dir. Darren Aronofsky) – 4 Stars
— Amazon — IMDB — Inside Pulse Movies — Netflix —
There's no doubt that this movie would've made my top ten in 2010 had I gotten around to seeing it before the new year struck. It is a meticulously crafted tale of obsession and love told through the beauty that is the ballet. If I'm being honest, I imagine that if I watched Black Swan later in 2011, then it might even be higher on the list. As always happens during award season, though, the movies we see early in a year are more forgotten than the films we see later. Black Swan made such an impact, though, I couldn't leave it off the list. Aronofsky's direction is brilliant, and Natalie Portman and Mila Kunis give beautiful, brazen, brave performances as Nina and Lily respectively. Vincent Cassel is also exquisite as Thomas Leroy, the brutally honest dance choreographer. Black Swan is a near-flawless joyride through the decaying mind of perfection's flaws.
9. Deep Red (1975, dir. Dario Argento) – 4 Stars
— Amazon — IMDB — Inside Pulse Movies — Netflix (Instant Avail.) —
It isn't very often I hand out a full four stars to a horror film, but Deep Red is more deserving than almost any other horror film I watched in 2011. It is truly an artistic masterpiece of horror, and a stellar film, regardless of genre. What's most amazing to me is that Deep Red is a slasher film at heart. Argento proves that even the leanest and meanest of sub-genres can spawn the most artistic films, and he does virtually everything right: an excellent score, likeable characters, tension that just keeps building, and an ending most will never see coming. Netflix has a version of the film streaming right now, but it's the US version, and not the much superior Italian Director's Cut. If you want to see the latter version – which is really the only way to watch this as far as I'm concerned – then you need to purchase or rent the Blue Underground release which I reviewed on Inside Pulse. Not only does the US version contain cuts that hurt the character development, but it is also dubbed (I believe, anyway), and the original Italian actors do a much better job than their English-speaking counterparts. Anyone who loves horror movies owes it to themselves to see a film that is near the top of the list of greatest horror films ever made. Deep Red is an essential part of the horror canon, and undoubtedly one of my new favorites.
8. Blue Valentine (2010, dir. Derek Cianfrance) – 4 Stars
— Amazon — IMDB — Inside Pulse Movies — Netflix —
If there are any young actors who read this blog, Blue Valentine should be moved to the top of his or hers Netflix Instant Queue. Blue Valentine is an absolute acting clinic lead by Professors Ryan Gosling and Michelle Williams. Both of their work is nothing short of brilliance, and shows the potential power of improvisational script making. As admitted in my Inside Pulse Top 10, I have a huge man-crush on Gosling, and Blue Valentine is a big reason why I am not shy about it. He is one of the greatest talents living today, and can bring life to virtually any role. Michelle Williams is right up there with him at the top of the acting food chain. Her work is touching, sincere, and heartbreaking in Blue Valentine. The story follows the chance encounter of Dean (Gosling) and Cindy (Williams), all the way through their relationship until its bitter end. The greatness of the film is only added to by the direction of Derek Cianfrance, who expertly weaves a time shifting plot together to create a wonderfully emotional story arc. This movie is must-see material.
7. Citizen Kane (1941 – dir. Orson Welles) – 3 1/2 Stars 
— Amazon — IMDB — Netflix —
I have finally watched the behemoth that some consider the greatest movie of all time, and it did not disappoint. Some may notice that Citizen Kane is the only film on my list this year that didn't earn 4 stars, yet it is still #7 on my list. I know this, and it is not a mistake. The reason Kane loses a half star is because it gets slow throughout the final 1/4 of the film, and as entertainment, it lost my attention a bit. The reason it is higher on my list than some other films that earned 4 stars is because of the other 3/4 of the film, which are magnificent. There is so much to appreciate about Citizen Kane that books could be – and have been – written about it. From the opening shot that has Kane's window in the same position in every frame, even as the shot moves closer to his mansion, to the use of stock footage Welles found to fill up the first 15 minutes of the film, there is a small morsel of genius in virtually every frame. One of the most impressive things about Citizen Kane is that it was Orson Welles' feature-length directorial debut. Has there ever been a greater debut in all of cinema? I doubt it. Even with the slow stages towards the end, Citizen Kane is a classic movie that even contemporary audiences can enjoy. Don't let the "classic" label fool you: this is still an entertaining movie, and that is coming from a guy who enjoyed Scream 4 and Insidious! Amazon has an incredible deal going right now on the extras-packed 70th Anniversary Blu-ray that came out earlier in 2011: for less than the price of standalone BD, you can buy the 70th Anniversary BD and get the Amazon exclusive The Magnificent Ambersons on DVD. It is only $48.41 for both right now, so if you're thinking of buying this, now is the time to do so.
6. The Godfather (1972, dir. Francis Ford Coppola) – 4 Stars
— Amazon — IMDB — Inside Pulse Movies — Netflix —
The Godfather could be described as film perfection, and I wouldn't bat an eye. Coppola's violent and impassioned look at the Corleone crime family is startlingly human, and hauntingly genuine. The acting is about as good as it gets all across the board, the story is profound, exciting, and keeps the viewer guessing, and the script proves why it is one of the most quoted movies of all time. The small things that Coppola incorporates into The Godfather are what make it so uniquely wonderful: from the orange peel scene with Don Vito, to the night Michael decides to step up in the family, Coppola makes excellent choice after excellent choice, always moving the story forward. To be fair, I have seen The Godfather in the past, but I have never actually sat down and watched it from beginning to end in one sitting until this past year, which is why I am allowing myself to include it on this list. Any excuse movie fans can find to talk about The Godfather, we're going to take advantage. If for some reason you haven't seen this gem yet, you need to correct that. Not only is it an important film, but it is about as entertaining – and good – a gangster film you will ever see.
P.S.: The Coppola Restoration Blu-ray Trilogy is impeccable.
5. Brazil (1985, dir. Terry Gilliam) – 4 Stars
— Amazon — IMDB — Netflix —
Any of these top 10 movies might find their way onto my Top 100 Film of All-Time list that I hope to construct in the coming months, but if Brazil doesn't make it on, I will be shocked. This fantastical voyage into an almost dystopian, Orwellian future is one of the most memorable film experiences I've ever had. It is expertly acted, hilariously grim, and stunning to behold thanks to Gilliam's larger-than-life directing style. Right now, I have the daunting task of choosing between Brazil or another of Gilliam's works, The Fisher King, to show in my film class. I can't go wrong either way, and even though The Fisher King might be the more "accessible" film, it didn't hit me in the same way that Brazil did. Some might call it self-indulgent, but I don't agree. What I see when I watch this is a complex film that can be discussed and debated for hours on end. I will admit: after one viewing, I am positive I didn't "get" everything, but that just makes me want to throw it back in the player and watch again. This screams of a film that will only get better with each viewing, and that is what I will be doing this year if I choose to add it to my FILM 102 syllabus. This is a zany film, and one that only Gilliam could create. There are moments in the movie that remind me of The Matrix, Blade Runner, and even Labyrinth. Those connections can make just about any viewer excited about what is here. Sure, it is complicated, and not meant as "popcorn entertainment", but that it makes it all the more interesting for me. If that sounds like it might be fun for you as well, give Brazil a chance to take you on a flight you'll never forget.
4. Double Indemnity (1944, dir. Billy Wilder) – 4 Stars
— Amazon — IMDB — Netflix (Instant Avail.) —
Double Indemnity was another first for me last year: my first rendezvous with film noir. Legendary director Billy Wilder's tale of love, obsession, and revenge is one that absolutely everyone needs to see. It is beautifully shot, showing how powerful black and white filmmaking can be, has a delightfully pulpy script, and builds suspense and tension better than most horror movies I watch. This one is available on Netflix Instant Queue right now, and you should take advantage of it if you haven't see this one yet. Double Indemnity tells the story of how far an insurance salesman is willing to go for love, and how much further he'll go for revenge. It's truly one of the great revenge movies ever, and one that can be watched over and over again, and still enjoyed immensely. Of all the films I was reluctant to put on this past year, I am most pleased that I decided to give Double Indemnity a chance.
3.  Pulp Fiction (1994, dir. Quentin Tarantino) – 4 Stars
— Amazon — IMDB — Netflix —
For the past couple years, the thing I was most ashamed to admit about my movie watching habits was that I had never seen Tarantino's Pulp Fiction. That is no longer the case, and I can see why everyone talks about this one so much: it's an utterly brilliant piece of filmmaking. The plot unravels unconventionally, and almost creates a puzzle that the viewer is asked to complete. The story itself is incredibly engaging, and presents us with some memorable and unique characters played by excellent actors, including Samuel L. Jackson, Bruce Willis, John Travolta, Tim Roth, Amanda Plummer, Ving Rhames, and Uma Thurman. Nearly every scene in the movie is memorable for one reason or another, be it the action, the acting, the dialogue, or all of the above. It is never predictable, and, in true Tarantino fashion, always profound in one way or another. Tarantino mixes the violence with humor in a way only Tarantino could manage. If I had watched Pulp Fiction – or my #2 movie – in any other year, there is no doubt it would be at the #1 slot. In reality, though, you could slide around any of the movies on this list into any order – especially the top 5 – and I would be happy. Don't be like me: if you haven't seen Pulp Fiction yet, just do it. You will not regret it.
2. The Big Lebowski (1998, dir. Joel and Ethan Coen) – 4 Stars
— Amazon — IMDB — Inside Pulse Movies — Netflix (Instant Avail.) —
It's incredibly difficult for me to move this gem to #2, but the power of my #1 film made me do it. Until a couple months ago, I thought for sure this would be the #1 film on my list. This Blu-ray, along with the Pulp Fiction Blu-ray, were two of my smartest Blu-ray purchases of the year. Not only do they both look incredible on Blu, but they are filled with special features. Both of them I would have to highly recommend. With that PSA out of the way, let's get back to why The Big Lebowski is so wonderful. The Coen's use of dark comedy, mixed with an intelligent script, slapstick humor, and film noir is a lesson in perfection. Jeff Bridges, John Goodman, and Steve Buscemi form the funniest threesome of friends I have ever seen. It's much more than just a comedy, though, because anything directed by the Coen's contains their incredible eye for cinematography, and Big Lebowski is no different. There is a dream sequence in the film that will leave you awe-struck. Every time I think of this movie, I just want to scream out "this is what happens when you fuck a stranger in the ass!", and laugh out loud. It is absolutely hilarious, and streaming right now on Netflix Instant, begging to be watched over and over again.
1. The Graduate (1967, dir. Mike Nichols) – 4 Stars
— Amazon — IMDB — Inside Pulse Movies — Netflix (Instant Avail.) —
Wow. That is the only word I can use after seeing this The Graduate. In 2011, there were two films that gave me literal goosebumps when they ended, and The Graduate was one of them. (The Myth of the American Sleepover, which I talk about in my IP Movies Top 10 list, was the other.) My film professor always says that "the art is in the choices", and that is never more palpable than in Mike Nichols masterpiece, The Graduate. Every choice is clear, intelligent, and adds to the story. Dustin Hoffman is charismatic and likable as Ben Braddock, the recent college grad. The naive Ben (who's father is played by William Daniels, or as my generation knows him, George Feeny from Boy Meets World) is seduced by one of his parent's friends, Mrs. Robinson (Anne Bancroft), at his graduation party. They begin a secret affair until Ben reunites with Mrs. Robinson's daughter, a former high school friend who has grown up while at college, named Elaine (Katharine Ross). The way that Ben handles this situation is what makes The Graduate so wonderfully memorable. Aside from the acting, the story, and the direction, the beautiful soundtrack by Simon & Garfunkel take The Graduate from great movie, to one of the all-time best. If you decide to only watch one movie on this list, it should definitely be this one. The Graduate – along with The Big Lebowski – left me wishing I had another star to give away to the movies that are really special.
With that, 2011 comes to an end on The Movie Files. This was one of my favorite years of watching movies, and I have seen many movies that will stick with me for the rest of my life. There were many other great films I was able to see last year, but there just isn't enough time to mention them all. Thank you for joining me on this look back at my year in movie watching! Hopefully you got at least a couple nice recommendations out of all these lists.
Let me know what your favorite movies of the year were, and if you have any other thoughts on the year that was, please leave them in the comments section below.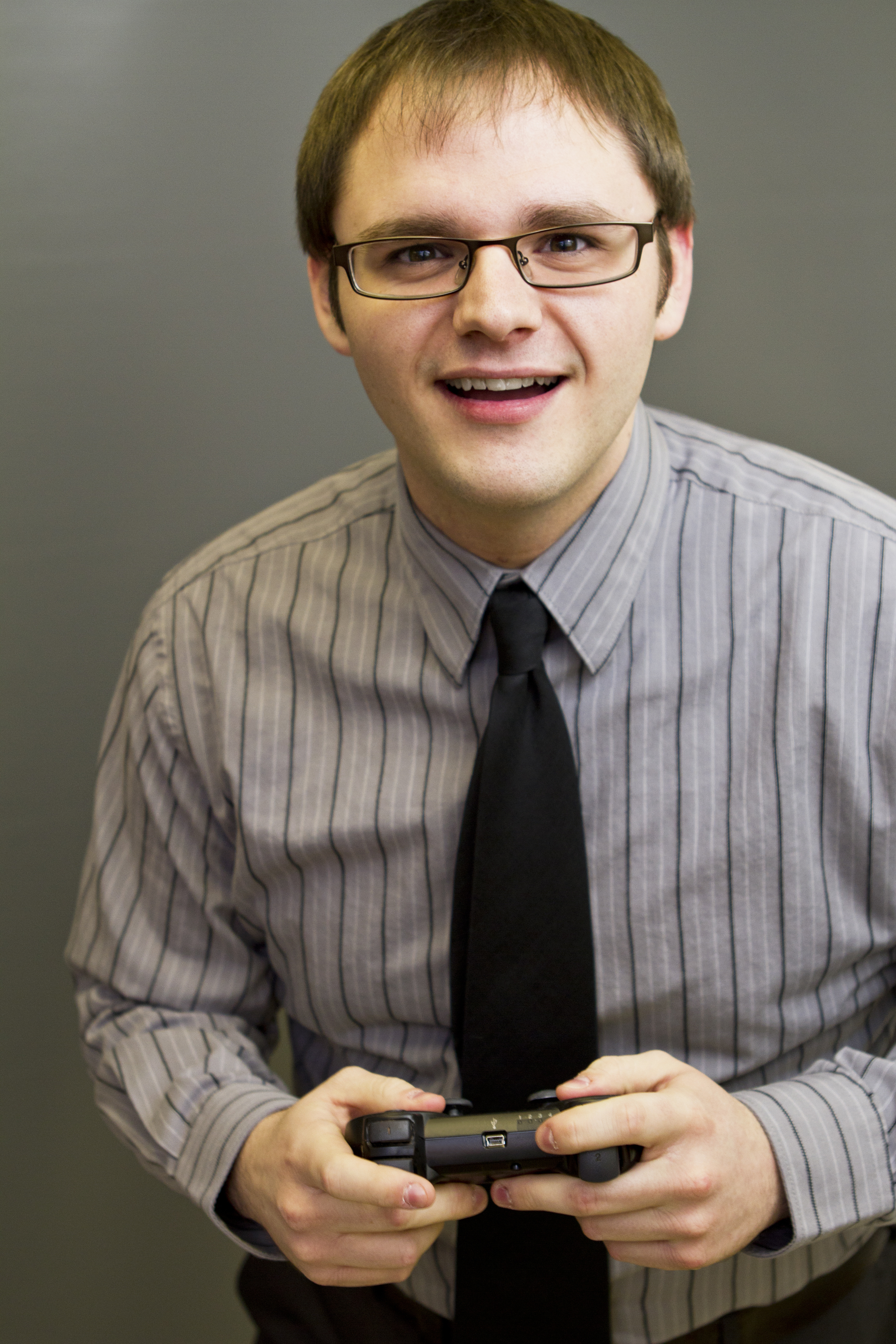 Branden has been a film fan since he was young, roaming the halls of Blockbuster Video, trying to find the grossest, scariest looking VHS covers to rent and watch alone in the basement. It wasn't until recently, though, that Branden started seeking out the classics of cinema, and began to develop his true passion for the art form. Branden approaches each film with the unique perspective of having studied the art from the inside, having both a bachelor's and master's degree in acting. He has been a film critic since 2010, and has previously written for Inside Pulse Movies, We Love Cult, and Diehard Gamefan. His biggest achievement as a film critic, to date, has been founding Cinefessions and turning it from a personal blog to a true film website, housing hundreds of film and television reviews, and dozens of podcasts.