Movie Number– 48
Title– Scream 4 (2011)
Running Time– 111 minutes ("R")
Director– Wes Craven
Writer– Kevin Williamson
Starring– Neve Campbell, David Arquette, Courtney Cox, Emma Roberts, Hayden Panettiere, Rory Culkin
—
If the '70s belong to Michael, the '80s to Freddy, and the 2000s to Jigsaw, the 1990s undoubtedly belong to the Ghostface killer. No one killer has affected my viewing habits quite like Wes Craven's Ghostface, and s/he is a big reason I still watch and adore the horror genre to this day. Finally, after 11 years, Ghostface has returned to Woodsboro, and our movie screens, and even though Wes Craven struck out in his last effort – the critically panned My Soul to Take – he knocks Scream 4 out of the park.
Ten years after "The Woodsboro Massacre", Sydney Prescott (Neve Campbell) returns to the scene of the crime. Having just written a self-help book, she comes back to Woodsboro as the last stop of her book tour. The whole gang reunites: Sheriff Dewey (David Arquette) and his wife Gale Weathers (Courtney Cox), as well as Sydney's cousin Jill (Emma Roberts) and Aunt Kate (Mary McDonnell). Seeing as this is the ten-year anniversary of the Massacre, the town is decked out in Ghostface paraphernalia, making Sydney feel right at home. Someone decides to make her stay in Woodsboro a memorable one, as the Ghostface killer starts attacking the citizens of the small town yet again. Sydney, her family, and her friends are once again forced to try and survive the onslaught of terror brought on by Ghostface.
Along with the return of the originals (including "the voice", Roger Jackson), Craven introduces a new, younger set of stars to take Scream into the new generation of horror films. Nickelodeon-grown star Emma Roberts (from the TV series Unfabulous) leads the way as a near look-alike to a younger Neve Campbell. Rory Culkin has grown up from his Signs role to play nicely alongside Erik Knudsen, fulfilling the "Randy" role from the original as the horror film geeks. Hayden Panettiere plays Kirby, a high school girl obsessed with both the genre, and trying to outwit the boys' horror knowledge. I can't see Panettiere playing a high school girl much longer as she is too mature for the audience to believe she is only 16-18 years old, but she delivers another excellent performance as Kirby. Finally, and undoubtedly the worst actor of the bunch, Nico Tortorella plays Trevor, Jill's ex-boyfriend to whom "she gave everything to" (that's one of the rules of the new generation of horror: no virgins). Aside from Tortorella, the acting by these young performers is top-notch, especially for a blockbuster horror film. The original cast is, as expected, great, but it's the young stars that steal the show and make the film memorable from an acting standpoint.
What makes Scream 4 such a fun film, though, isn't the acting, but rather the way Wes Craven has blended the old school style of the original with the new rules of horror films from this generation. He manages to stay true to what the Scream series has always been about (a slasher film), but brings in shades of what the "Remake Generation" has brought to the table. The best part is that he isn't afraid to make fun of himself, as well as the copious amount of remakes we have seen since Scream debuted in theatres in 1996. This teasing brings about some excellent dialogue that will have horror fans laughing out loud, even as people are getting their heads shot off, or being stabbed in the gut. The way Wes Craven blends horror and comedy is stellar, and Scream 4 is a showcase of this talent.
Not only does he make the audience laugh, but Craven also has something to say about our current generation. Though he may not be as subtle as George A. Romero with it, his argument is still engaging and accurate. This message is of fame, and what this generation is willing to do to achieve that fame. To avoid any potential spoilers, I won't elaborate, but it is excellent to see a horror film with a message, even if it could have been developed more deeply (as Inside Pulse writer Kubryk suggests).
Scream 4 is film for Scream fanatics. There is no reason I could cite why fans of the original trilogy wouldn't have a blast with Scream 4. Anyone looking for a good, gory time, and some laughs at the expense of the horror genre should run out and see Scream 4. Those who take the genre too seriously might be turned off, but those people have no intention of seeing it anyway as they hated the original Scream. Cute girls, lots of blood, and tons of horror movie jokes make Scream 4 must-see slasher material.
Simply put: Wes Craven has done it again.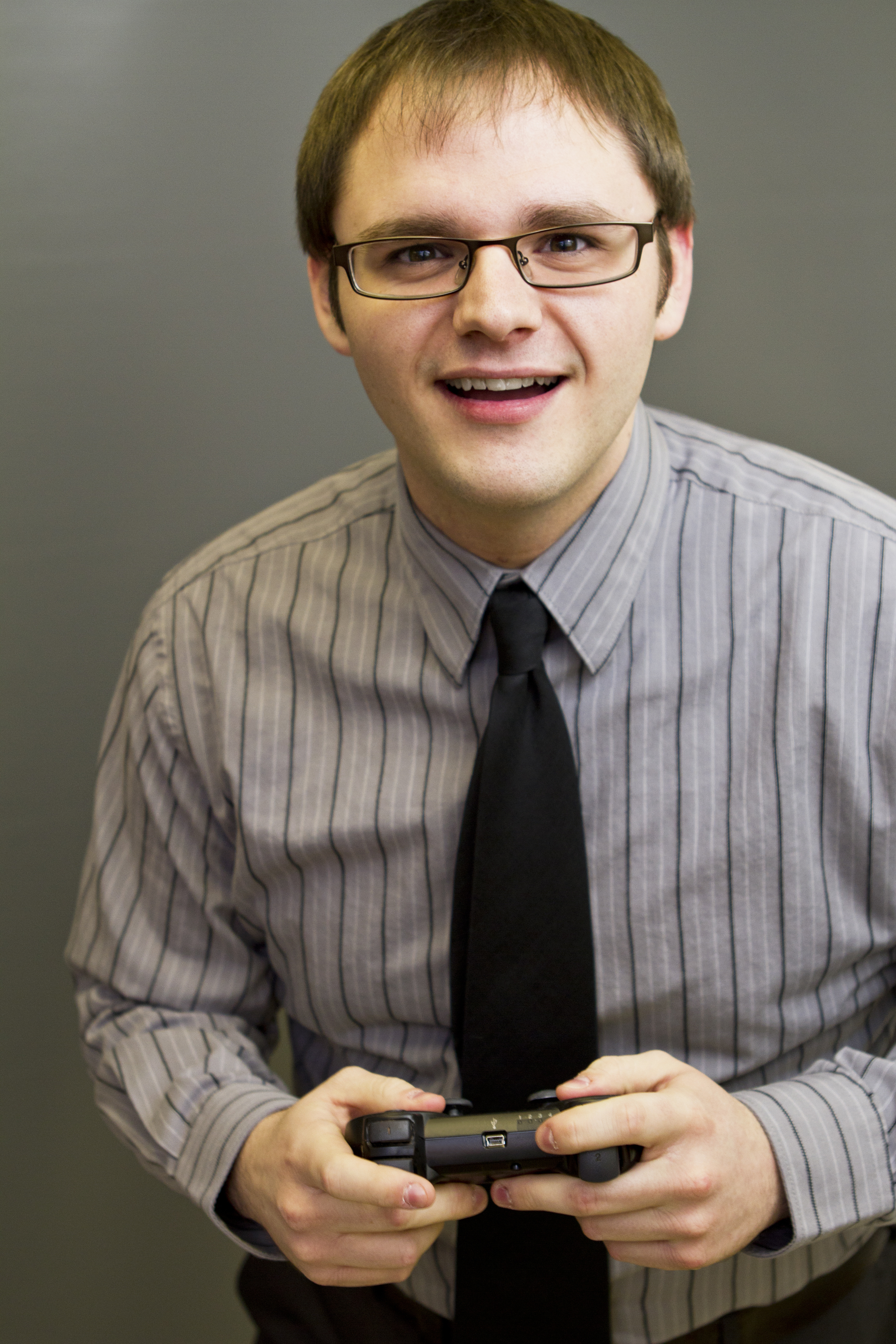 Branden has been a film fan since he was young, roaming the halls of Blockbuster Video, trying to find the grossest, scariest looking VHS covers to rent and watch alone in the basement. It wasn't until recently, though, that Branden started seeking out the classics of cinema, and began to develop his true passion for the art form. Branden approaches each film with the unique perspective of having studied the art from the inside, having both a bachelor's and master's degree in acting. He has been a film critic since 2010, and has previously written for Inside Pulse Movies, We Love Cult, and Diehard Gamefan. His biggest achievement as a film critic, to date, has been founding Cinefessions and turning it from a personal blog to a true film website, housing hundreds of film and television reviews, and dozens of podcasts.