I am aiming to post this around every Sunday night, but it might be a couple days late sometimes as classes and rehearsals start back up. I am calling this "The Movie Files Movie Update (2011)". This way, readers will be able to search for that specific title, and see every update from a given year. These posts will cover all the movies watched at The Movie Files, and those that didn't receive a review will get a quick comments section (think of it as a "capsule review" like seen in Leonard Maltin's 2011 Movie Guide
). If I have a review posted, I will link to it in the comments section. Every month I will post an update on my goals, and how close I am to achieving them.
I hope everyone enjoyed my look back at 2010 this past week. I received some comments from new readers, which I am really grateful for, and I hope that trend continues in the future. Thanks for reading.
—
Movie Number– 1
Title– The Girl with the Dragon Tattoo (2010)
Running Time– 152 minutes ("R")
Director– Niels Arden Oplev
Writer– Nikolaj Arcel (screenplay), Rasmus Heisterberg (screenplay), Stieg Larsson (novel)
Starring– Michael Nyqvist, Noomi Rapace and Sven-Bertil Taube
Rating– 3 ½ Stars
Date Viewed– January 1, 2011
Format– Netflix Instant Queue
Comments– A young female hacker (Noomi Rapace) helps a financial journalist (Michael Nyqvist) search for a woman who has been missing or dead for 40 years at the request of her powerful uncle (Sven-Bertil Taube). The unlikely duo stumbles upon a series of murders that happened years before the woman disappeared, and it might be a link to solving the mystery. This is a classic mystery story told beautifully. Rapace is stunning as the female lead, but the acting all-around is great. Dragon Tattoo never pulls any punches, and the 152 minute runtime flies by. Don't wait for the 2011 US version of the film – buy or rent ASAP.
Check Out The Girl with the Dragon Tattoo on Amazon

Rent on Netflix (Instant Streaming Available)
Movie Number– 2
Title– Inception (2010)
Running Time– 148 minutes ("PG-13")
Director– Christopher Nolan
Writer– Christopher Nolan
Starring– Leonardo DiCaprio, Joseph Gordon-Levitt and Ellen Page
Rating– 4 Stars
Date Viewed– January 2, 2011
Format– Blu-ray Disc
Comments– Cobb (Leonardo DiCaprio) and Arthur (Joseph Gordon-Levitt) are hired by a powerful industrialist (Ken Watanabe) to tap into business competitor Robert Fischer's (Cillian Murphy) dream, and instill an idea in him that will tarnish his business. Cobb puts together a team of specialists that include an architecture student (Ellen Page) and a chemist (Dileep Rao).  Inception is an extremely complex, smart story that grabs the viewer a the start, and never relents until the credits roll. The ensemble cast delivers award-worthy performances; the special effects are stunning. One of the best movies released in 2010, and will be better on multiple viewings.
Check Out Inception on Amazon

Rent on Netflix
Movie Number– 3
Title– The Exorcist (1973)
Running Time– 132 minutes ("R")
Director– William Friedkin
Writer– William Peter Blatty (novel and screenplay)
Starring– Linda Blair, Jason Miller, and Ellen Burstyn
Rating– 4 Stars
Date Viewed– January 4, 2011
Format– DVD
Comments– Review Here
Check Out The Exorcist on Amazon

Rent on Netflix
Movie Number– 4
Title– Vampire Circus (1972)
Running Time– 87 minutes ("PG")
Director– Robert Young
Writer– Judson Kinberg
Starring– Adrienne Corri, Anthony Corlan, John Moulder-Brown, & Thorley Walters
Rating– 2 ½ Stars
Date Viewed– January 8, 2011
Format– Blu-ray Disc
Comments– Review Here
Check Out Vampire Circus on Amazon

Rent on Netflix (Instant Streaming Available)
Movie Number– 5
Title– The Reaping (2007)
Running Time– 99 minutes ("R")
Director– Stephen Hopkins
Writer– Carey W. Hayes (screenplay), Chad Hayes (screenplay), & Brian Rousso (story)
Starring– Hilary Swank, David Morrissey, Idris Elba, & AnnaSophia Robb
Rating– 1 ½ Stars
Date Viewed– January 8, 2011
Format– DVD
Comments– Katherine (Hilary Swank), an ordained priest-turned-atheist, makes a living finding scientific explanations for miracles. Doug (David Morrissey), a science teacher in a small Louisiana town, comes to Katherine to help explain something that appears to the citizens of the town to be the first of the ten plagues: their river appears turned to blood. There are some tense, even scary, moments in The Reaping, but the preachy attitude of the movie will turn some viewers, including myself, off. The movie does its best to hide its agenda in the first 3/4 of the film, but the final act exposes it for what it really is: a 99 minute sermon. The acting is fine by the main characters, but the supporting cast is disappointing.
Check Out The Reaping on Amazon

Rent on Netflix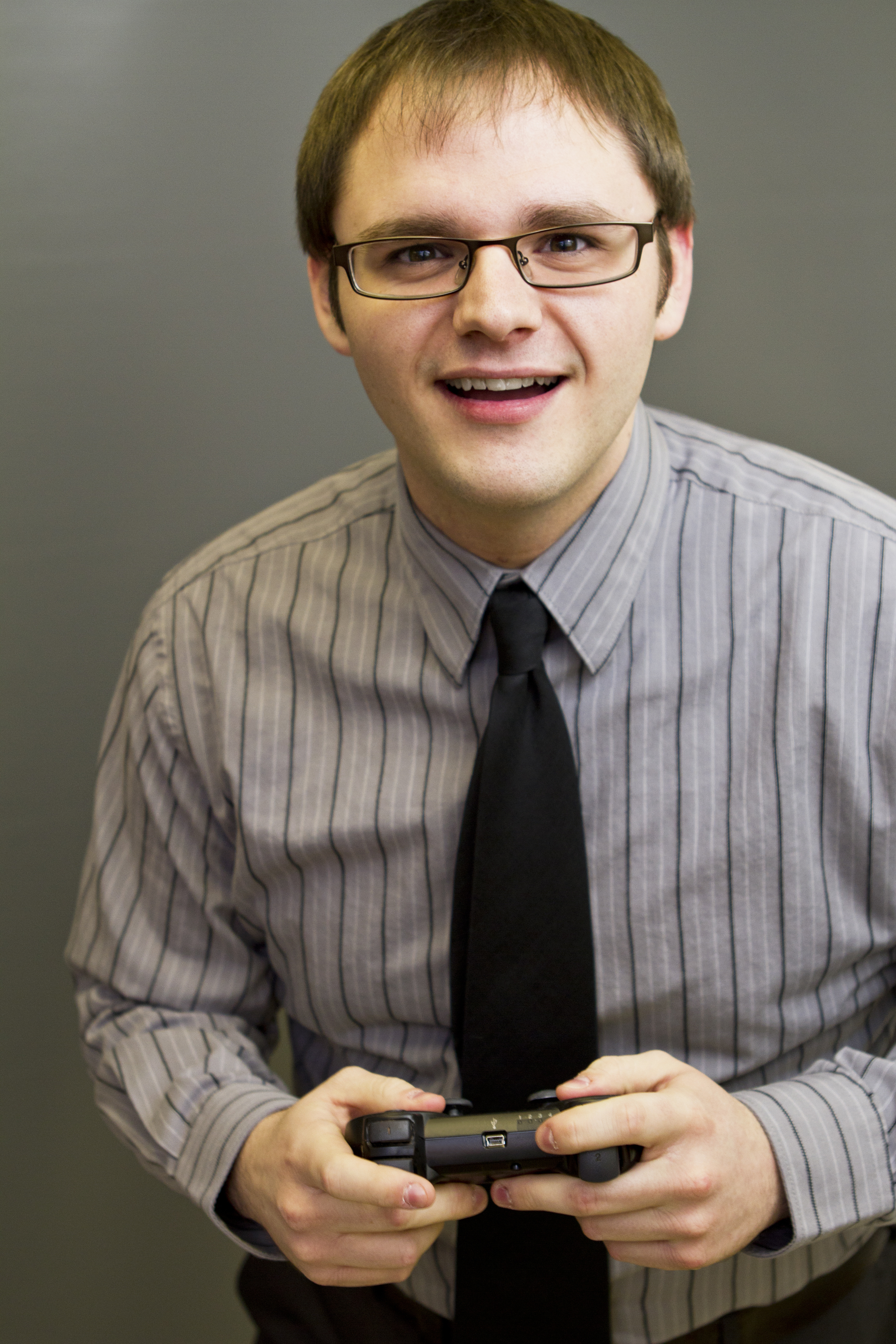 Branden has been a film fan since he was young, roaming the halls of Blockbuster Video, trying to find the grossest, scariest looking VHS covers to rent and watch alone in the basement. It wasn't until recently, though, that Branden started seeking out the classics of cinema, and began to develop his true passion for the art form. Branden approaches each film with the unique perspective of having studied the art from the inside, having both a bachelor's and master's degree in acting. He has been a film critic since 2010, and has previously written for Inside Pulse Movies, We Love Cult, and Diehard Gamefan. His biggest achievement as a film critic, to date, has been founding Cinefessions and turning it from a personal blog to a true film website, housing hundreds of film and television reviews, and dozens of podcasts.