The fourth and final part of the Best/Worst of 2010 is upon us! This is my final goodbye to the year that was The Movie Files' year in cinema for 2010. These five films – probably more aptly named the Bottom 5 – were movies I wish I would have skipped. Most I watched in order to review for IP Movies, which is the only reason I even seen them. I am sure this will happen even more in 2011, as unfortunate as that is. But, for every bad movie I watched, I've seen 5 good movies to make up for it. Let's get to the worst of the bunch.
(Note that no Amazon links are included because no one should be buying these films…ever.)
Top 5 Worst Movies I Watched in 2010:
Honorable Mentions: Cabin Fever 2: Spring Break, The Grudge 3
5.  Header (2006) – 1 Star
The Movie Files Review
Rent on Netflix
To be honest, this list is pretty interchangeable, and #5 and #4 could just have easily been #1 and #2, and so on. In order to keep with my formatting from before, though, I numbered these ones as well. Header has one of the most disgusting concepts I have seen to-date. I won't give away any spoilers, but when the audience finds out exactly what a "header" is, I imagine his or her stomach will turn as much as mine did. This isn't what makes Header a bad movie, though. Why Header is on this list is because of the terrible acting, the awful script, and poorly told story. The characters are about as cliche as they can get, and the cameos from authors Edward Lee and Jack Ketchum are not nearly enough to make this movie watchable. Save yourself the time and the upset stomach and skip this film.
4.  The Brazen Bull (2010) – 1 Star
The Movie Files Review
IP Movies DVD Review
Rent on Netflix
The Brazen Bull has one good point: Michael Madsen. Otherwise, the acting is laughable, and the story is completely unbelievable, using tired cliches to (slowly) drive the plot. The gore effects do not even look good, which is a must in a low-budget horror film like this. The biggest surprise for me in The Brazen Bull is that the director was able to get Madsen, an established, veteran actor, to join the project. This is a perfect example of garbage horror DTV releases.
3.  B.T.K. (2008) – 2
The Movie Files Comments
Rent on Netflix (Instant Streaming Available)
The main reason I hated this movie so much is because the filmmakers are obviously just trying to capitalize on a terrible situation, and use the B.T.K. moniker as a way to draw audience members. This is a disgusting choice by director Michael Feifer. The movie is "based on" Dennis Rader, the infamous serial killer known by the "bind them, torture them, kill them" phrase, or B.T.K.. The acting was beyond bad, lead by the stuntman-turned-actor, Kane Hodder, and Amy Lyndon (who was much worse than Hodder). There are no redeeming qualities about B.T.K., and it should be actively avoided in all cases.
2.  Vampires Suck (2010) – ½ Star
The Movie Files Review
IP Movies Blu-ray Review
Rent on Netflix
What's most disappointing about this film is that there are actors in the cast who have proven track records of making us laugh in comedies. The director completely underutilizes these stars, and all of them have minor roles. The main characters are fine for this acting style, but the script is so bad that their work gets lost. Vampires Suck tries WAY to hard to be funny, and, as it always does, this makes it fall flat on its face. This is a parody that had no business being made, and pays no respect to the source material, which is important in any parody.
1.  The Gunslingers (2010) – ½ Star
The Movie Files Review
IP Movies DVD Review
Rent on Netflix
Awful acting, terrible script, dumb story, and even worse directing make The Gunslingers the worst movie I had the displeasure of watching in 2010. The production values of this movie are painfully low, and the green screen work is some of the worst I have ever seen (if you can't use it right, do not use it at all, please). The Gunslingers isn't even good enough to appear as a late-night SyFy Channel movie. If you look at the Netflix review of this film, it is hilarious to see the people who enjoy the movie, bad-mouthing those who see it only for the poor effort it is. There is nothing original about The Gunslingers, and thus it is to be avoided.
—
2010 is officially over on The Movie Files! Hopefully you've enjoyed my look back at the year that was 2010 at The Movie Files. 2011 is already shaping up to a great year, and I will be posting my first movies update later tonight, covering all the movies I've watched so far this year.
Thanks for reading.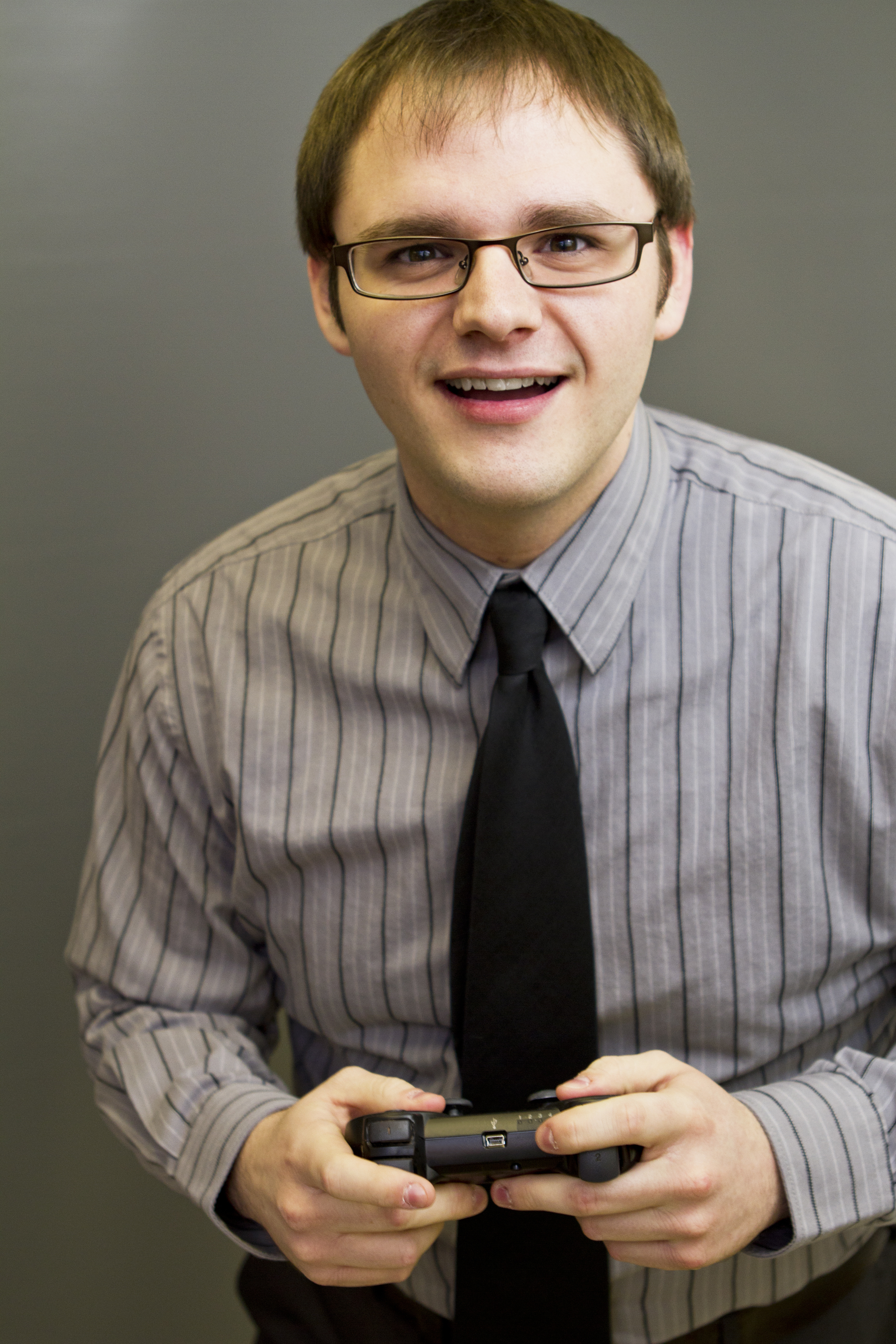 Branden has been a film fan since he was young, roaming the halls of Blockbuster Video, trying to find the grossest, scariest looking VHS covers to rent and watch alone in the basement. It wasn't until recently, though, that Branden started seeking out the classics of cinema, and began to develop his true passion for the art form. Branden approaches each film with the unique perspective of having studied the art from the inside, having both a bachelor's and master's degree in acting. He has been a film critic since 2010, and has previously written for Inside Pulse Movies, We Love Cult, and Diehard Gamefan. His biggest achievement as a film critic, to date, has been founding Cinefessions and turning it from a personal blog to a true film website, housing hundreds of film and television reviews, and dozens of podcasts.