Title: Chase Darkness with Me: How One True Crime Writer Started Solving Murders
Author: Billy Jensen
Published: 2019
Publisher: Sourcebooks
Audiobook Narrator: Billy Jensen
—
Billy Jensen set out to make his hero proud, and he has done just that.
Jensen tells stories about how his father would show him the latest crime stories in the newspapers when he was young, and there was always a lesson to go with it. Generally, it was "don't be dumb like this bad guy". These stories sparked a fascination with true crime for Jensen, and he followed this interest until it became an obsession, and eventually turned his night passion into his day job. All along, the ultimate goal was to help families find peace by helping discover who murdered their loved ones. He found his purpose – what he was meant to do with his life – and did everything he could to make it a reality.
Jensen's story is an inspiration to anyone that has a passion, especially if their passion is helping break the unsolved. He literally provides a blueprint for the millions of amateur sleuths out there wanting to help in the final pages of the book, but gives lessons throughout his entire story. That shouldn't turn you away if you're not interested in spending hundreds or thousands of dollars, or hours and days of your life helping find a literal needle in a haystack, though. As much as I think this work would be fascinating, I don't realistically see myself picking this up as a nighttime obsession, but I still found Chase Darkness with Me utterly fascinating, and surprisingly moving.
Jensen does a wonderful job weaving his personal story in with the true crime aspects of the book. This works so well because they are naturally tied together: his personal story is that of helping other families find closure for the unsolved murders of their friends and family members. It truly is nothing short of heroic what Jensen is able to do, and he never comes off as self-congratulatory in the least.
The major through-line of this novel is the Golden State Killer case that his close friend Michelle McNamara was obsessed with before her early passing. I've now read three books on the Golden State Killer – McNamara's I'll Be Gone in the Dark (the grandaddy of the GSK books, really), and Evil Has a Name (from the detective on the case, Paul Holes) – and this one does the best job of connecting Michelle personally to the GSK story, and crafts the most emotional take on her life's work. If you were interested in learning more about the Golden State Killer, or the East Area Rapist, or the Original Night Stalker (all the same, evil individual, by the way), I would recommend reading the books in the order I did (I'll be Gone in the Dark, Evil Has a Name, Chase Darkness with Me). When Michelle's book was published, the killer had not yet come to justice. Without a doubt, though, that story – which Jensen helped complete after her passing – helped bring GSK in.
Outside of the main thread, though, there is so much more here to sink your teeth into. Jensen gives detailed accounts of how he helped detectives solve a handful of other murder cases, revolutionizing the way that officials use social media to help target the people that are most likely able to help. He calls his Facebook ads "digital wanted posters", and they were essential in virtually every crime he helped solve. He also advocates the game-changing possibility of bringing these amateur sleuths into these investigations on a more "official" capacity, and using genealogy sites like 23 and Me, and Ancestry.com to help solve crimes. This is how the Golden State Killer was brought to justice, and Jensen argues that this is just the tip of the iceberg. He is certain that thousands of other cases could be solved if detectives were able to access these sites to match the suspect's DNA to relatives that may have sent in their swabs to find out where in the world they originated. There is clearly a privacy issue to be discussed here, but Jensen's argument is effective.
The audiobook is narrated by Jensen himself, and he does a wonderful job with it. The passion is evident, and he is always easy to understand. I don't always love when the author narrates their own story, but it works really well for non-fiction, and Jensen is a great example of it done well.
I have to admit that I found myself tearing up at multiple points in this book, both over Michelle's story of passing only a couple years before GSK was brought to justice, and also the story of his father, who he calls his hero. If I remember nothing else from this book in the years to come, the one thing that will always stick with me is the lesson I learned about fatherhood, and the realization that no matter what else I do with the rest of my time here on earth, I want my daughter to be as proud of me as Jensen is of his father. His father was his hero, and heroes create heroes, which is exactly what happened to Jensen. What he does for these families is nothing short of heroic; his father would be proud.
---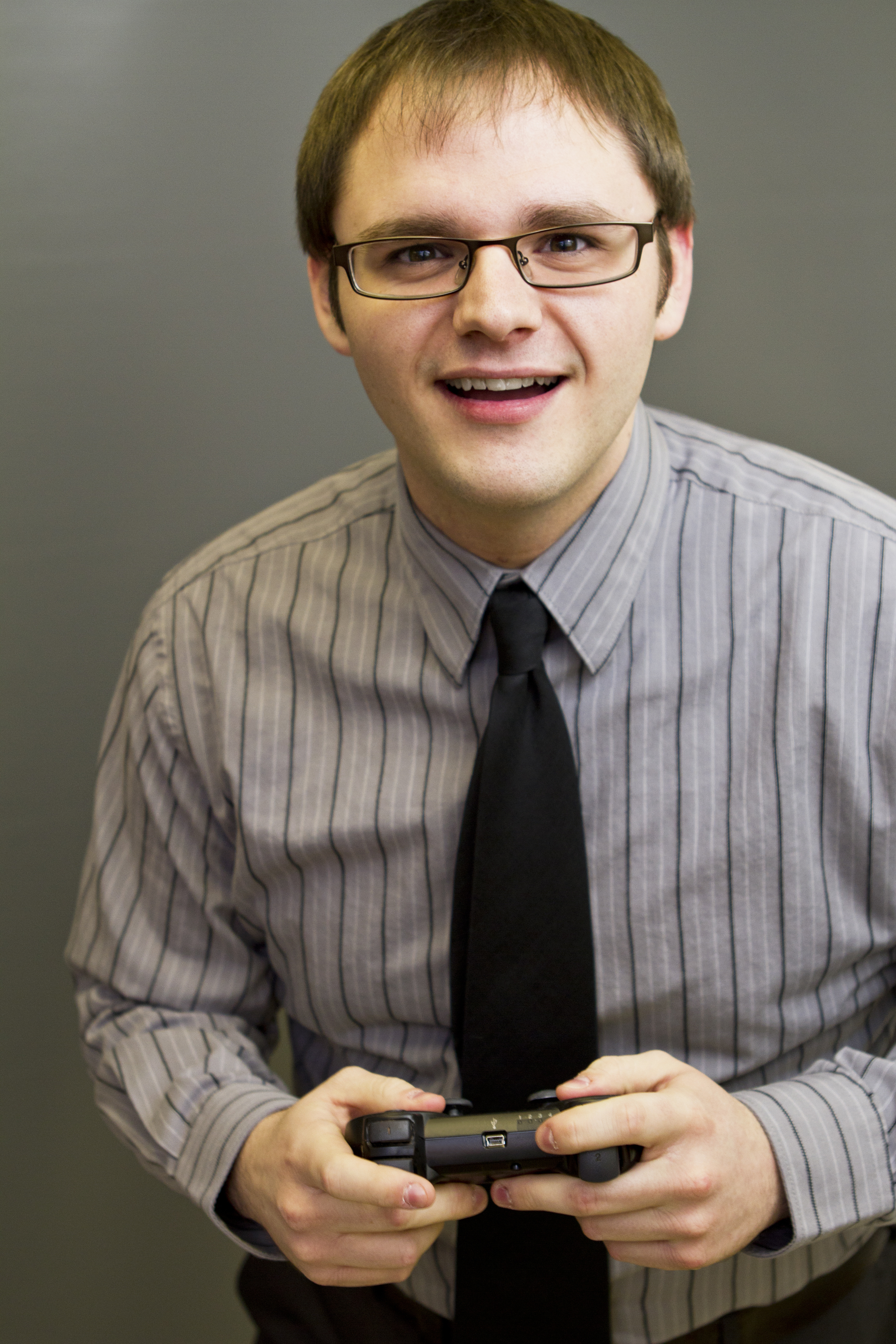 Branden has been a film fan since he was young, roaming the halls of Blockbuster Video, trying to find the grossest, scariest looking VHS covers to rent and watch alone in the basement. It wasn't until recently, though, that Branden started seeking out the classics of cinema, and began to develop his true passion for the art form. Branden approaches each film with the unique perspective of having studied the art from the inside, having both a bachelor's and master's degree in acting. He has been a film critic since 2010, and has previously written for Inside Pulse Movies, We Love Cult, and Diehard Gamefan. His biggest achievement as a film critic, to date, has been founding Cinefessions and turning it from a personal blog to a true film website, housing hundreds of film and television reviews, and dozens of podcasts.