Blue Caveman is the first feature-length horror film from Splathouse Productions, and they're looking for our help to make their dream project a reality. If you don't know, Splathouse Productions is the wonderful team behind the weekly cult film podcast, Splathouse. Though this is a new podcast, they have taken the airwaves by storm, producing incredibly high quality work each and every week on the world's most neglected films. We're a big fan of what they do on the podcast, and are really excited to see their work move to the big screen. (If you happen to live near San Francisco/Oakland, you can also catch their live work at local theatres, where they put on stage adaptations of their favorite films, like Plan 9 from Outer Space and the upcoming Spider Baby.)
Splathouse Productions describes Blue Caveman as, "the story of two lost musicians that stumble upon a dangerous woman in the California desert. The woman holds many secrets, the least of which is the relentless, masked ax murderer in pursuit for her life. Blue Caveman is a bizarre, brutal take on the philosophical road movies of late '60s and early '70s".
The other reason we're interested in helping see this project get made is because one of the producers, and the co-writer, is none other than The Scream Cast's Brad Henderson. If you've been following our podcast, you know that we're all fans of The Scream Cast, and Brad's knowledge of the world of horror is intimidating. He's looking to take that encyclopedic knowledge of one of his favorite genres, and help create a new cult favorite, and we're excited to see how it goes!
Splathouse Productions is looking to raise $10,000 specifically to get this film made, but they do have a stretch goal of $20,000 to upgrade their studios, and to get other projects started. There are some really great perks in their IndieGoGo campaign, including pins, sticker, and t-shirts, all the way up to ad space on their podcast, and even an executive producer credit! There are tons of great perks to help these folks get their passion project underway.
Here is some more information about Blue Caveman, but for best results, check out their indiegogo page for all the details, and to easily contribute to the project.
---
In order to make Blue Caveman happen, to continue our mission of bringing the love of cult cinema to you, WE NEED MONEY! Team SPLATHOUSE is trying to raise 10,000 dollars to put towards:
Blue Caveman Production Expenses –
$3,000 (approx.) Paying actors, designers and technical crew: We believe artists deserve to get paid for their time and craft. Estimation includes costs for pre-production and post-production services.
$3,000 (approx.) Set construction/Props/Make-up: Blue Caveman requires a set piece (No spoiler version: a paranoid character's bunker) that needs to be built and destroyed several times to serve the story. Also, several prop weapons and vehicles need to be rented for extended periods of time. One character in particular (played by John Terrell) requires extensive FX make-up and the production will use BUCKETS of blood.
$2,000 (approx.) Additional A/V equipment: While The SPLATHOUSE has access to a limited short time supply of recording gear, more gear is necessary to capture the dozens of hours of audio and video for a feature film.
$1,000 (approx.) Travel and lodging for cast and crew: While on location, cast and crew will need to lay their heads in between shoots.
$1,000 (approx.) Misc – Festival entry fees, DVD/BLU replication, unforeseen expenses (emergency budget)
What's in it for you?
Team SPLATHOUSE has designed several contributor levels. We offer "perks" and "thank you gifts" for as low as 5 dollars.
Some of the goodies we're offering:
SPLATHOUSE button and sticker pack (featuring designs by our in-house SPLATHOUSE artists)
VHS grab bags from The SPLATHOUSE's private hoard (no requests but we will stalk your social media profiles to make educated guesses of your taste)
A limited edition SPLATHOUSE Tee designed by The SPLATHOUSE crew.
A limited edition 11×17 Blue Caveman poster
A Fleece lined zip-up SPLATHOUSE hoodie designed by Oakland artist Paul Callis
Ad space on THE SPLATHOUSE Podcast
Plus, a physical copy of Blue Caveman
Producer credit etc etc etc and MORE!
The Impact
With your contribution, SPLATHOUSE will be able to return to producing narratives (inspired by, and adapted from, genre cinema) for NEW audiences. With Blue Caveman, Team SPLATHOUSE will be able to reach its widest audience yet. Additionally, you are helping to keep the spirit (and cult) of the legendary Impact Theatre alive. Bay Area audiences have enjoyed SPLATHOUSE productions at Impact since 2012; Now its your turn!
You're also giving hard-working artists a voice and a stage. While work on a small production such as this doesn't pay much, it does offer a showcase for dozens of actors and craftspeople. Now we can SHOW you a SPLATHOUSE Production instead of waxing enthusiastically about them on our weekly podcast.
You are keeping this operation alive! You are helping us usher in new audiences! You are keeping the conversation around cult cinema and theatre alive!
If you liked what you saw in our video, please share our story and campaign with friends and family across social media. Twitter (tag #BlueCaveman & @SPLATHOUSEPR), Facebook (as SPLATHOUSE Productions), and Instagram (@splathouseproductions) are all great ways to help us get the word out.
Thanks again for supporting independent film and SF Bay Area film/theatre artists. You are all heroes.
All the best,
Team SPLATHOUSE
Mike D. miked_splat
Sarah Coykendall @SarahSPLATHOUSE
Jim Rock Schiller @rockstiffly
John Terrell @terrell_splat
You can support this project on IndieGoGo.
---
Note that all images and videos are copyright of Splathouse Productions.
---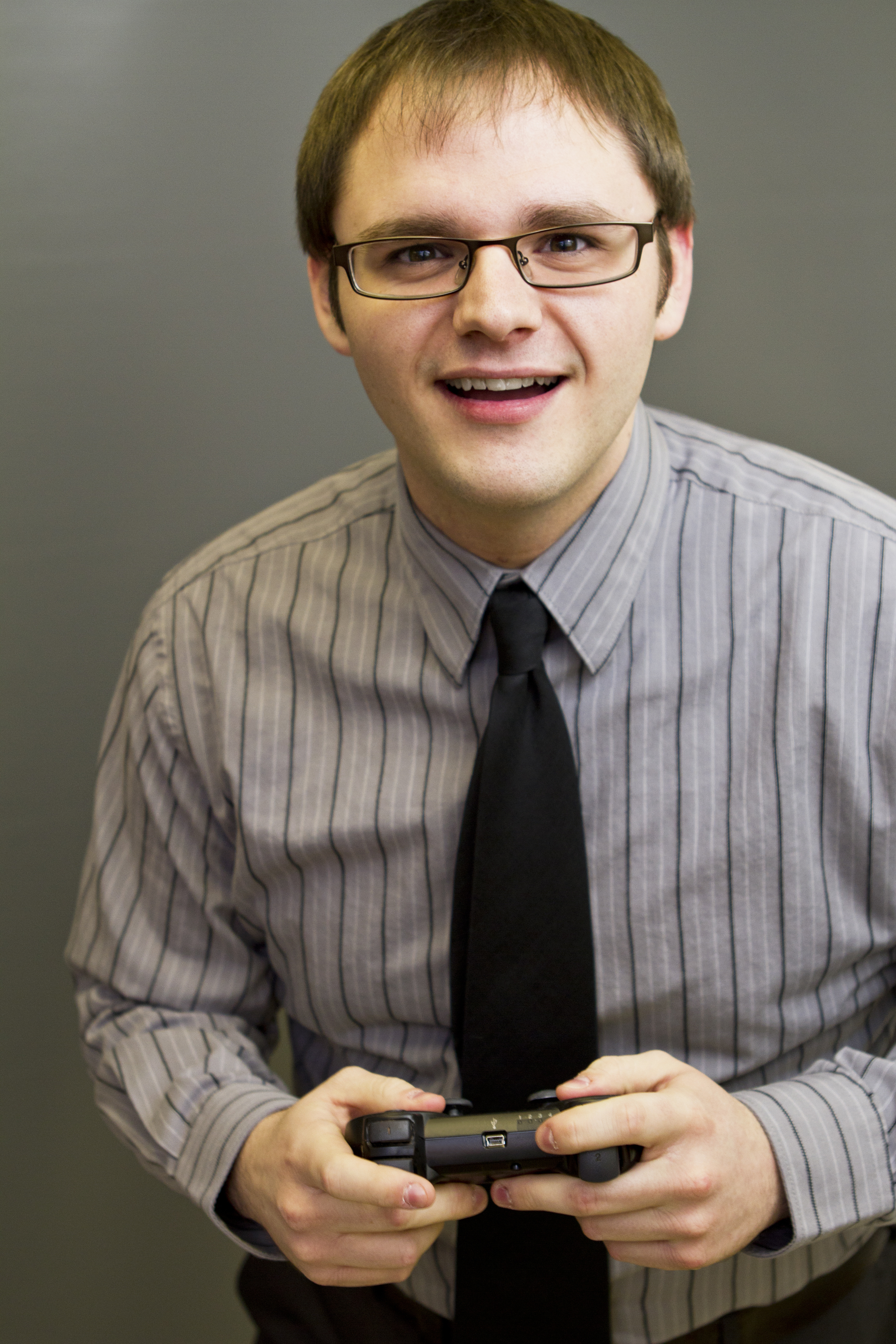 Branden has been a film fan since he was young, roaming the halls of Blockbuster Video, trying to find the grossest, scariest looking VHS covers to rent and watch alone in the basement. It wasn't until recently, though, that Branden started seeking out the classics of cinema, and began to develop his true passion for the art form. Branden approaches each film with the unique perspective of having studied the art from the inside, having both a bachelor's and master's degree in acting. He has been a film critic since 2010, and has previously written for Inside Pulse Movies, We Love Cult, and Diehard Gamefan. His biggest achievement as a film critic, to date, has been founding Cinefessions and turning it from a personal blog to a true film website, housing hundreds of film and television reviews, and dozens of podcasts.