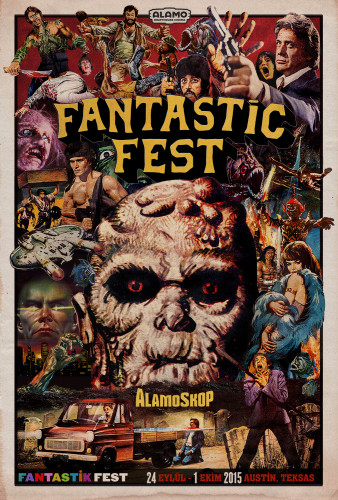 Cinefessions is excited to welcome in Marc Nadeau, our fellow Canadian horror fanatic and friend. Marc is a big convention goer, and this year he was able to attend Fantastic Fest in Austin, Texas. The festival ran from September 24th to October 1st, 2015, and Marc was there for the whole festival, having the opportunity to watch more horror, sci-fi, and cult films than one can shake a fist at!
The Fantastic Fest is described as follows on the official website:
"Fantastic Fest is the largest genre film festival in the U.S., specializing in horror, fantasy, sci-fi, action and just plain fantastic movies from all around the world. In years past we have presented the world premieres of major motion pictures such as There Will Be Blood, Apocalypto, Frankenweenie and Zombieland. Our guest roster has included such talent as Mel Gibson, Bill Murray, Dolph Lundgren, Jemaine Clement, Paul Rudd, Bill Pullman, Paul Thomas Anderson, Kevin Smith, Jon Favreau, George Romero, Jess Franco, Darren Aronofsky, Mike Judge, Roger Corman, Elijah Wood, Eli Roth, Nicolas Lopez and Tim Burton. We also feature world, national and regional premieres of new, up-and-coming genre films."
Here are Marc's Top Five Films from Fantastic Fest 2015.
---
I've been to all types of conventions – comic, pop culture, horror – but never to a film festival. This summer/fall, I was able to attend Fantastic Fest in Austin, Texas. The event, running from September 24th to October 1st, 2015, caters to fans of genre cinema, from the (ahem) fantastic, to the horrific, from all over the world. I was able to see 27 films during these 8 days, most of them foreign and leaning to the quirky side over the scary side. Of all the films I watched at Fantastic Fest, most were great, some were good, others were forgettable, and a few were stinkers. I've highlighted five that are worth mentioning, and should be on your radar.
Green Room (dir. Jeremy Saulnier)
Directed by Jeremy Saulnier, who also directed Blue Ruin (currently available on Netflix), Green Room follows a punk band that takes a gig at a secluded venue. They soon realize that this venue is actually a home base for neo-Nazi skinheads, and the band sees something that they aren't supposed to see. Due to this, the neo-Nazi's now need to deal with their little band problem, and it becomes a tense battle between the skinheads, and the outnumbered band members. Boiled down to its core, Green Room is a siege film, and it's wonderful. It's not too often you see Patrick Stewart as a heel in a film, especially the man in charge of group of Nazis. Captain Picard he is not. If I recall correctly, Green Room will be released in the spring. Don't hesitate to see it. It won the Audience Award at the festival for a reason.
Men and Chicken (dir. Anders Thomas Jensen)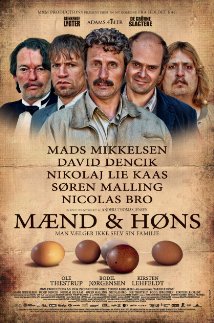 From Denmark, Men and Chicken stars Mads Mikkelsen in his oddest role to date. David Dencik and Mads play harelipped brothers who discover, upon his death, that their dad was not their biological father. They now quest to find the truth, and discover more than they bargained for. This is a straight-up comedy, and it works really well. Mads has worked with director Anders Thomas Jensen before, and it's been said that he only accepted a role like this due to their long standing relationship. David Dencik plays a great straight man to Mads' character, and deserves as much praise as his higher profiled co-star.
Schneider vs. Bax (dir. Alex van Warmerdam)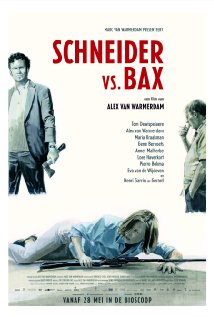 Schneider vs. Bax is a film from Denmark about the two titular characters. Ramon Bax (Alex van Warmerdam) is a writer vacationing at a country cabin, entertaining women, and trying to get rid of his writer's block. Schneider (Tom Dewispelaere) is an assassin, wanting to celebrate his birthday. Unfortunately for him, though, he receives a call by his handler with a mission that must be done today: kill Bax. Schneider wants to get this done quickly, but things don't always go his way. This is a really cool film. I'm not sure how it fits under the Fantastic Fest genre umbrella since it's more of a comedic action film, but it kept my attention the whole way through, which is not an easy task when you're watching so many films in a short period of time. Schneider vs. Bax is beautifully shot with some great acting by both leads. It is something I probably wouldn't have seen if it wasn't for the festival, but is definitely worth seeking out.
The Wave (dir. Roar Uthaug)
If I boil The Wave down to its core, it's a Norwegian version of Dante's Peak with water instead of liquid hot magma. I liked Dante's Peak. I liked Dante's Peak way more than Volcano. There is no Norwegian version of Volcano. Check out The Wave.
The Lobster (dir. Yorgos Lanthimos)
The Lobster was the opening film of Fantastic Fest 2015. It placed me in the mind space to expect anything at this festival, and The Lobster didn't disappoint. Colin Farrell plays David, a recently separated, slightly overweight, middle-aged man. In his world, those who are single are placed in hotels and are given 45 days to find themselves another mate. If they don't, they get changed to an animal of their choosing. The tone of the film made me laugh a lot. The director, Yorgos Lanthimos, takes a clinical approach to the dating game, removes all the love and tenderness, and leaves a hard, calcified husk in its place. It's not about finding the right person to love forever, but finding the right person just to survive. The film polarized my friends: some loved it, like myself, and others hated it. As for the title, that's what David decides to become if, after the 45 days, he can't find a match.
---
You can follow Marc Nadeau on Twitter, and on Letterboxd.
---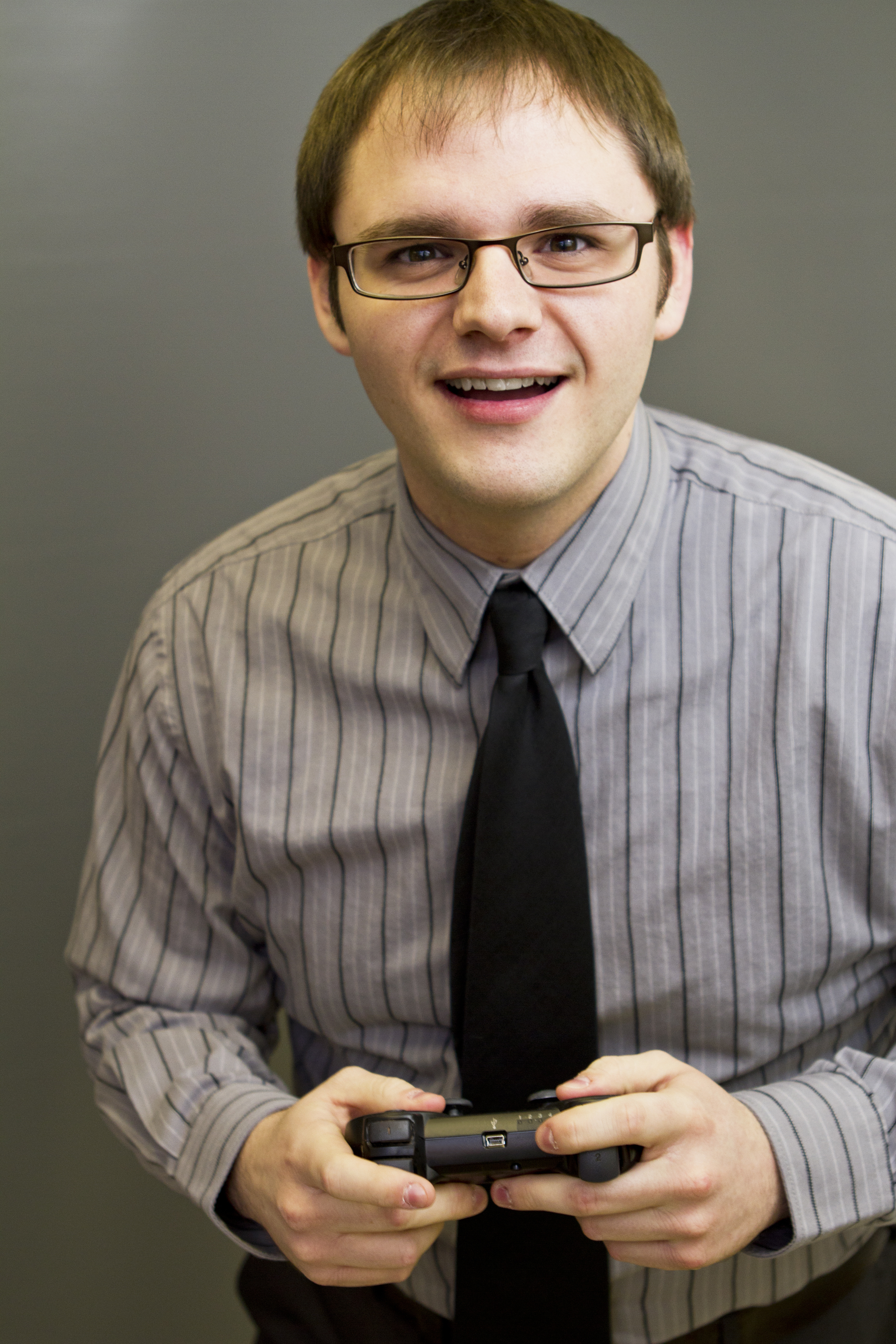 Branden has been a film fan since he was young, roaming the halls of Blockbuster Video, trying to find the grossest, scariest looking VHS covers to rent and watch alone in the basement. It wasn't until recently, though, that Branden started seeking out the classics of cinema, and began to develop his true passion for the art form. Branden approaches each film with the unique perspective of having studied the art from the inside, having both a bachelor's and master's degree in acting. He has been a film critic since 2010, and has previously written for Inside Pulse Movies, We Love Cult, and Diehard Gamefan. His biggest achievement as a film critic, to date, has been founding Cinefessions and turning it from a personal blog to a true film website, housing hundreds of film and television reviews, and dozens of podcasts.