The Cinefessions crew loves sharing their opinions on films, but not every movie can get the attention it deserves with a full review. Enter the Cinefessions' Capsule Reviews. These capsule reviews cover five of the most important aspects of a film, which allow the crew to deliver their opinions on any movie clearly, decisively, and with brevity. These are not our full thoughts on any film, just a highlighting of the major pros and/or cons.

---
Director: Jerome Sable
Runtime: 89 minutes
—
Acting
There isn't a weak link in this bunch. Meat Loaf does a great job as the father figure and camp leader, and Allie MacDonald is not only sexy, but also finds a lot of depth in her lead role as Camilla. Her voice is excellent as well. Douglas Smith as Buddy – Camilla's brother – plays one note the entire film, but that's the character he was given and not a knock on his acting. The rest of the ensemble is hilarious, and do a great job with the chorus numbers.
Story & Script
A flamboyant group of musical theatre artists all converge to their summer musical theatre camp to put on a musical. This time around, they're performing The Haunting of the Opera (a very blatant homage to Phantom of the Opera). Someone at the camp doesn't like musicals, though, and is set on murder. This silly idea makes for an incredible ride. It is the perfect mix of horror and comedy, and the musical numbers are just icing on the cake. I thought I predicted the ending well before it hit, but I was only half right, which is exciting as a slasher fanatic who can usually guess the ending.
Direction
Jerome Sable is able to find a wonderful mix of musical theatre songs and rock songs, and when they happen at the same time it makes for a kick-ass experience. The blood flies in this, as do the musical numbers, and as a horror fanatic and theatre graduate, I couldn't ask for a better combination. I loved Sable's style, both frantic and calculated, and the kabuki choice for The Haunting of the Opera is a hilarious touch.
Intangibles
"The following is based on a true story. While the names have been changed to respect the victims and their families, the musical numbers will be performed exactly as they occured." I don't think I need to say anything else.
Rewatchability
I will be happy to watch this film over and over again. Musicals just never get old.
The Verdict
Stage Fright is one of the best horror films from 2014, and the perfect mix of horror, comedy, and musical theatre is an absolute blast.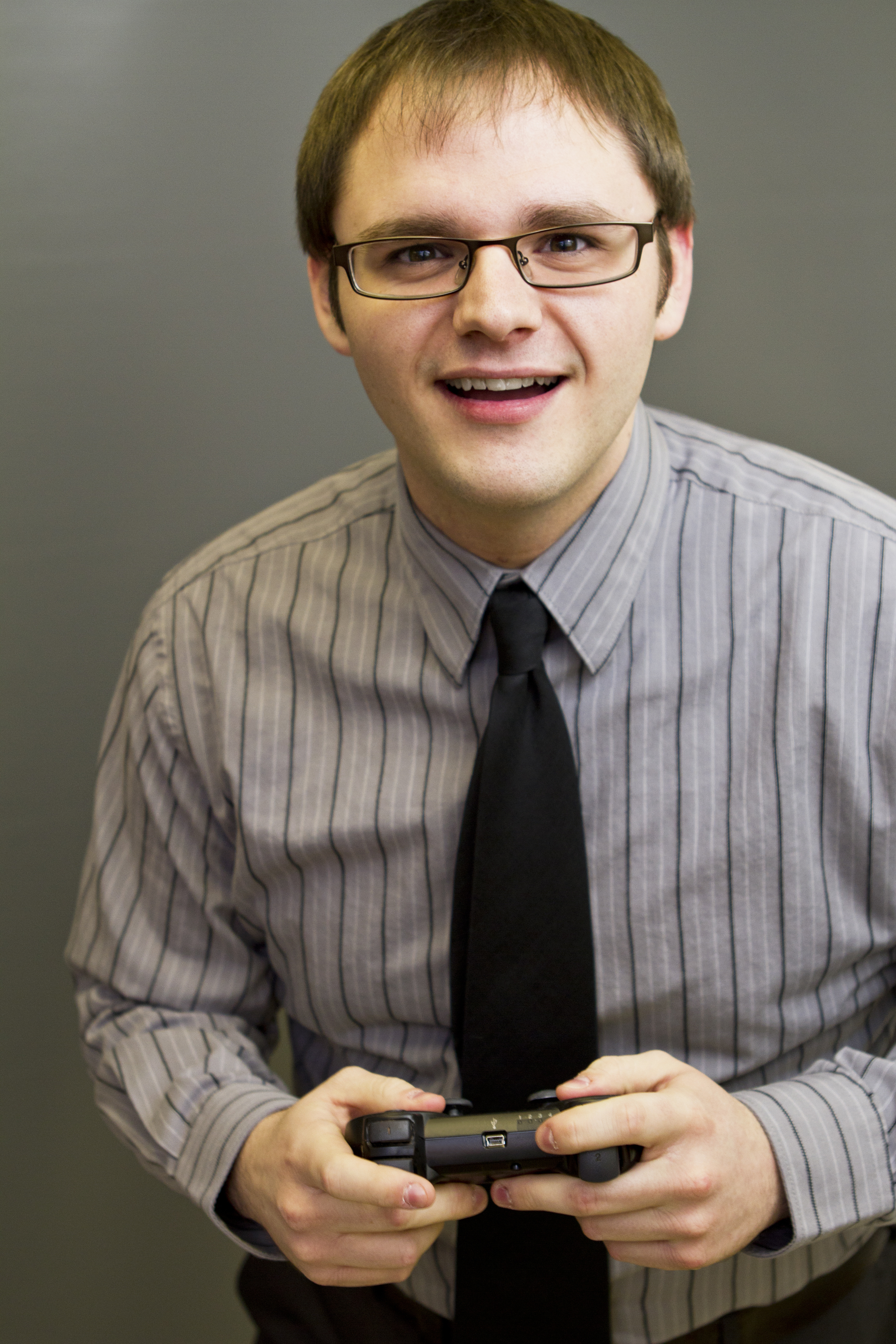 Branden has been a film fan since he was young, roaming the halls of Blockbuster Video, trying to find the grossest, scariest looking VHS covers to rent and watch alone in the basement. It wasn't until recently, though, that Branden started seeking out the classics of cinema, and began to develop his true passion for the art form. Branden approaches each film with the unique perspective of having studied the art from the inside, having both a bachelor's and master's degree in acting. He has been a film critic since 2010, and has previously written for Inside Pulse Movies, We Love Cult, and Diehard Gamefan. His biggest achievement as a film critic, to date, has been founding Cinefessions and turning it from a personal blog to a true film website, housing hundreds of film and television reviews, and dozens of podcasts.