Title: Fright Night (2011)
Runtime: 106 minutes
Director: Craig Gillepsie
—
I've heard a lot of negatives about this remake before I watched it, but still had to check it out because we recently picked up a (kick ass) 3D TV. Having never seen the original, I didn't really know what to expect, but hoped for a fun vampire flick. Though flawed, Fright Night isn't a terrible movie.
My biggest complaint about Fright Night is the sheer lack of a first act. One minute we are meeting the main character, his new girlfriend, and his mom, and then (literally) the next, the main character's friend (played by the wonderful Christopher Mintz-Plasse) is telling us that he knows there is a vampire in the neighborhood. Then – BOOM! – we are off, trying to run away from a vampire who we just met one scene prior. This might sound like a good thing – let's get the action going – but what it does is kill any of the "getting to know the characters" time, and in turn, we don't care about the characters. In fact, I disliked virtually every character (sans Christopher Mintz-Plasse) for the first hour of the film.
Another complaint was the Blu-ray 3D transfer. Mind you I'm still trying to tweak my new television's settings, but the picture was incredibly dark, making for an unpleasant viewing experience. When the scenes were shot during the day, the 3D looked great, but in a film where the main antagonist will explode if he walks into sunlight, those day scenes were few and far between.
Imogen Poots is just as good in this as she was in 28 Weeks Later – in which I first fell in love with her – and Anton Yelchin is fine as the protagonist. Toni Collette, on the other hand, left a lot to be desired as the main character's single mother. Maybe if we got to know her story more, she'd have been better, but I just didn't care about her, and her acting performance didn't help me care any more.
The stand-out performance comes from, a one, David Tennant, who virtually every other nerd out there (like myself) knows as The Doctor from the hit British TV series, Doctor Who. Well, I'm not a Who-vite, or whatever the hell you call them, and this is my first taste of the brilliance of Tennant. He is absolutely hilarious as the vampire hunter, and steals every scene he is in. I absolutely must see more of his work. It's safe to say that I have fallen victim to the Cult of Tennant.
Fright Night has some major problems, but that doesn't change the fact that I was laughing out loud multiple times, and even jumping from some cheap scares, which I enjoy. I probably won't watch it again anytime soon, and it's definitely not a movie to showcase your 3D television, but it's worth a look if you're a vampire fan.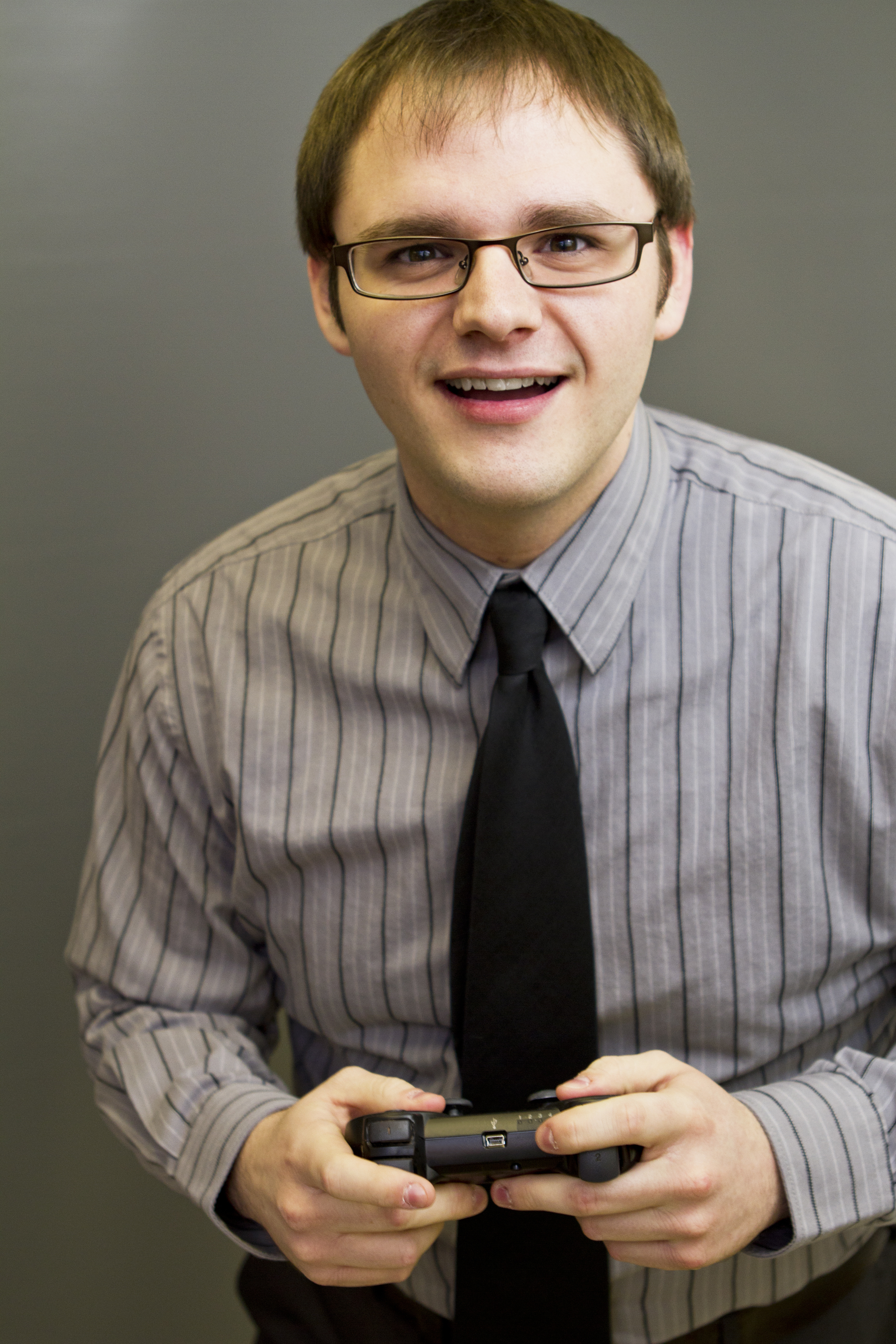 Branden has been a film fan since he was young, roaming the halls of Blockbuster Video, trying to find the grossest, scariest looking VHS covers to rent and watch alone in the basement. It wasn't until recently, though, that Branden started seeking out the classics of cinema, and began to develop his true passion for the art form. Branden approaches each film with the unique perspective of having studied the art from the inside, having both a bachelor's and master's degree in acting. He has been a film critic since 2010, and has previously written for Inside Pulse Movies, We Love Cult, and Diehard Gamefan. His biggest achievement as a film critic, to date, has been founding Cinefessions and turning it from a personal blog to a true film website, housing hundreds of film and television reviews, and dozens of podcasts.