Almost one year ago, I wrote about my purchases during the July, 2011 Barnes and Noble/Criterion Collection sale. I ended up taking my collection from 12 Criterion titles, to 31 Criterion releases, and picked up some cinematic gems, to say the least. Last summer, though, I had a great job that was paying me more than I ever made in my life, and thus, had cash to spare. That couldn't be further from the way I am this summer, a recent Masters of Fine Arts grad, searching for work, but I still had to take advantage of my favorite sale of every year.
Though this July wasn't as productive as last year, I did make some purchases I'm quite proud of. Between July of 2011 and July of 2012, I actually purchased and/or received 37 additional Criterion Collection releases, meaning I owned 68 of the collection (including the Eclipse series) before July. I now own 9 more, and my current total is 77 films, all of which can be seen here.
Just like last year, I'll break this down into trips:
Trip #1 – July 10, 2012
Blu-rays:
The Gold Rush – Trailer/Criterion/Amazon
Breathless – Trailer/Criterion/Amazon
Just like last year, I had to start this sale with Charlie Chaplin, buying his most recent release, The Gold Rush. The cover art looks beautiful, and many consider this to be Chaplin's best work, so I had to pick it up. The other one was one that kept popping into my head for weeks before I bought it: Jean-Luc Godard's Breathless. The scenes that kept plaguing my thoughts were the extreme long takes that Godard used, and I wanted to witness them again, this time in HD glory! The set is beautiful, with simple cover art, but a non-traditional, cardboard case. Estimated total spent on Trip #1: $36 + tax (plus a $25 Barnes & Noble membership renewal, but that doesn't count here).
Trip #2 – July 12, 2012
Blu-ray:
Samurai Trilogy – Criterion/Amazon
DVD:
White Dog – Trailer/Criterion/Amazon
Against my better, Blu-ray loving judgement, I decided to blind buy Samuel Fuller's White Dog, which is Fuller's take on racism. I'm not entirely sure what made me pick this one up, especially because it has a (slim) chance of being released on Blu-ray, but I figured the special features were solid enough to justify the (relatively) small price tag. To make up for the inexpensive DVD, I, of course, had to pick up a more expensive Blu-ray in the Samurai Trilogy. This contains Hiroshi Inagaki's three Samurai films from 1954, 1955, and 1956, respectively. I was unsure if I was going to purchase this one, but a raving review from a B&N salesman sold me on it.
It should be noted that this entire trip was a mix of me picking up about a dozen different titles, and one time, having 5 movies in my hand, but eventually narrowing my selection down to just these two, which were not in my hand until the very end. It was a strange day, but looking back, I think I made the right choices. Estimated total spent on Trip #3: $41 plus tax.
Trip #3 – July 15, 2012
DVD:
Eclipse Series 25: Basil Dearden's London Underground – Criterion/Amazon
This was my only Eclipse Series purchase during the sale, and marks only my second venture into the series (the other being the set released just before this one, The Actuality Dramas of Alan King). This is also noteworthy because it was the first time I went into the store knowing exactly what I wanted, and leaving with only what I planned on buying, which is always difficult for me. This set contains Sapphire (1959), The League of Gentlemen (1960), Victim (1961), and All Night Long (1962), all directed by Basil Dearden. The reason this caught my eye was because of an image that often appears on Criterion's website of a group of men wearing gas masks, and holding weapons. It is a striking image, and made me want to see that film. Then, as I was exploring "Noir and Neonoir" films, I came across a second stark image that used light beautifully. I click on the picture, and low and behold, both the gas mask picture and the noir flick are both in one Eclipse set! That's when I knew I had to buy this. Total spent on Trip #4: $27 plus tax.
Trip #4 – July 21, 2012
Blu-ray:
The 39 Steps – Trailer/Criterion/Amazon
This purchase is notable because I didn't make it at Barnes & Noble, and instead Best Buy price-matched the B&N sale. Better yet? I had a $10 gift card from Best Buy, meaning I bought this for practically nothing. The special features are incredible for this release, and seeing as its Hitchcock, you can't really go wrong. Total spent for Trip #4: $10 + tax.
Trip #5 – July 27, 2012
Blu-ray:
Paths of Glory – Trailer/Criterion/Amazon
DVD:
Stranger than Paradise – Trailer/Criterion/Amazon
Here's another DVD I had to really consider before I made the purchase, but I ultimately bought it because it contains – as a supplement – Jim Jarmuch's first feature film, Permanent VacationPaths of Glory is one that I had thought about buying virtually every time I visited Barnes & Noble since I began collecting Criterion releases, and finally had to pull the trigger. The supplements are what pushed me over the edge, as they usually do when it comes to the Criterion Collection. Total Spent on Trip #5: $31 plus tax.
Trip #6 – July 30, 2012
Blu-ray:
Hunger – Trailer/Criterion/Amazon
Speaking of films that I've picked up a hundred times, but didn't buy until this sale, here is Steve McQueen's Hunger. What actually finally convinced me to just buy this was Alex Withrow's post about his most memorable film moments. He adores the movie, and because I respect his opinion, I figured I'd finally give it a shot. That, and I wanted to buy just one more film during this sale because I had a $5 off coupon. Total spent on Trip #6: $15 plus tax.
As I mentioned, my Criterion Collection is up to 77 titles, all of which I am happy to own. If I have a job by the time this sale rolls around again (which might be October or November of this year), I'm sure I'll go nuts and get another big load of releases that I've been wanting. There are a bunch coming out later this year that I want, but the one I won't be able to wait for a sale on is Rosemary's Baby, which comes out on October 30th, 2012. Until then, I'll be enjoying my recent purchases, and the hours upon hours of supplements. This year, I ended up spending $160 + tax, about $100 more than I should have. Oh well.
---
What about you? Have you dove in to the Criterion Collection yet? If so, what are some of the best releases that I'm missing? If not, what are you waiting for?!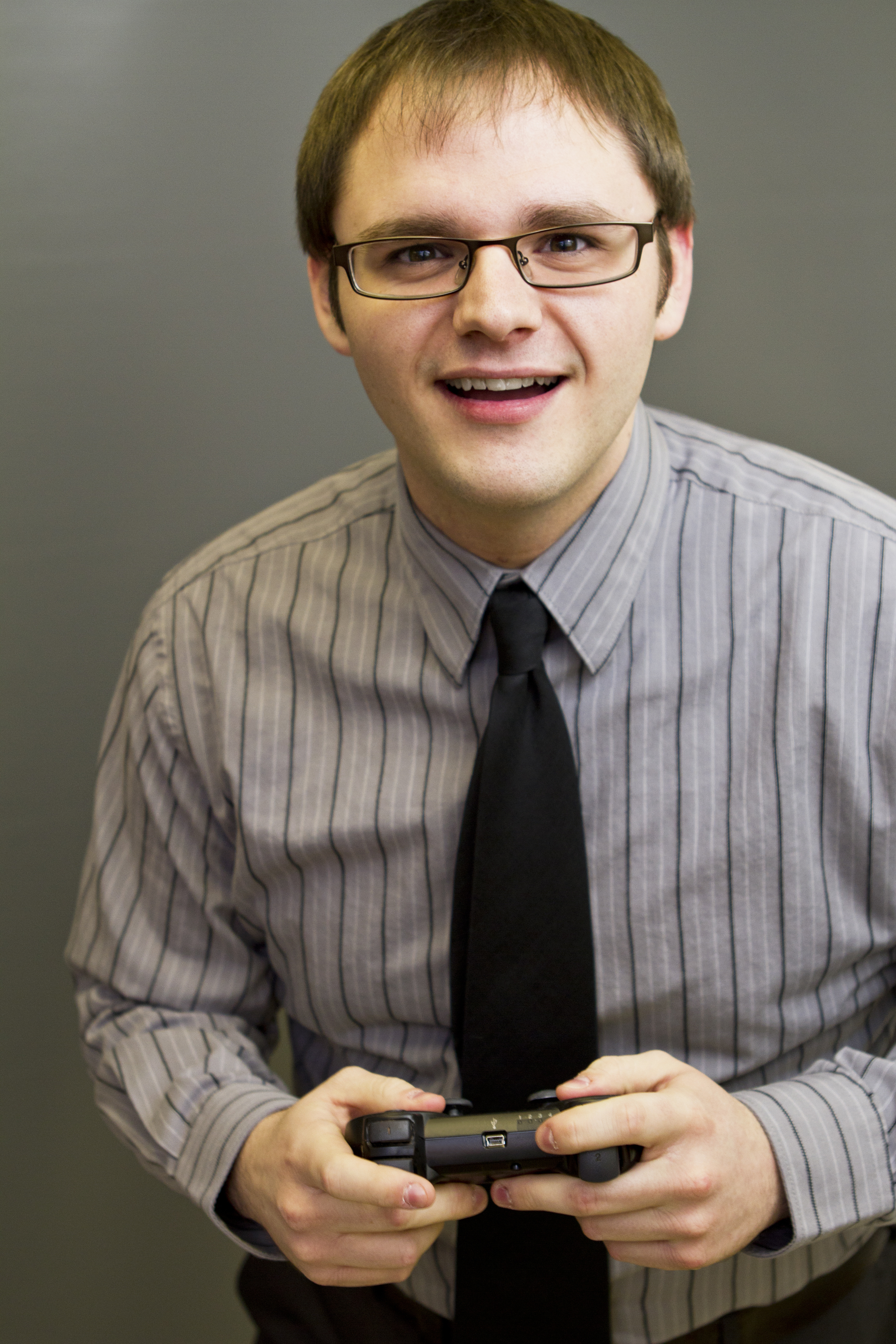 Branden has been a film fan since he was young, roaming the halls of Blockbuster Video, trying to find the grossest, scariest looking VHS covers to rent and watch alone in the basement. It wasn't until recently, though, that Branden started seeking out the classics of cinema, and began to develop his true passion for the art form. Branden approaches each film with the unique perspective of having studied the art from the inside, having both a bachelor's and master's degree in acting. He has been a film critic since 2010, and has previously written for Inside Pulse Movies, We Love Cult, and Diehard Gamefan. His biggest achievement as a film critic, to date, has been founding Cinefessions and turning it from a personal blog to a true film website, housing hundreds of film and television reviews, and dozens of podcasts.