It's hard to believe that we are through yet another year here at The Movie Files. What began two years ago as a silly New Year's resolution has blossomed into something I cherish, and a skill I am proud to see grow. Though this blog has not been updated as much as I would like due to school and shows, I have been busy creating and co-hosting a movie podcast over at Inside Pulse Movies entitled The Drive-In. We are only five episodes in, but each show gets better and better, and it is a labor of love I couldn't be more proud to have my name attached to. Although our current listenership is still likely in the single digits, I hope that anyone that has given a listen has enjoyed hearing our thoughts on film, and The Drive-In looks to do nothing but improve in 2012.  If you haven't heard the show yet, just click right here and give a listen to our latest episode.
With that out of the way, let's talk about the year that was 2011 at The Movie Files!
The final count of films I was able to devour in 2011 was 189, 39 more films than 2010. Though I wasn't able to complete many of my entertainment goals that I listed at the beginning of 2011, I still made good headway into visiting some classics of cinema that I hadn't done prior, and a few of those will show up in the days to come. For posterity's sake, let's go over my failings of 2011:
-Write one (1) non-IP Movies review each week, totaling 52 reviews for 2011.
Status: 11/52
This goal was failed miserably. I simply got too far behind, and couldn't get this done.
-Watch all of AFI's "100 Years…100 Movies" list in 2011.
Status: 10/100
I watched these 10 films by happenstance more so than because they were on this list. I enjoyed about 80% of these 10 films, which is a pretty good ratio. This will be one that I aim to continue into 2012.
-Watch 51 other movies in 2011.
Status: 179/51
It isn't all failure, I guess, as I blew this number out of the water over three times over. To be fair, I had intended to watch the 100 AFI films, bringing my total to 151 to beat my 2010 total of 150. Either way you cut it, though, this was a success; not only did I beat the listed goal, I watched more films than I did in 2010.
The other entertainment goals were not film based, and I came nowhere near fulfilling those, so I won't bother to list them.  If you want to see the entire list of 2011 entertainment goals, click here. I'd be happy to give any specific totals if you ask, and a new list of 2012 entertainment goals will be up soon.
Without any further fanfare, let me introduce the first of my week long look at the year that was 2011 at The Movie Files. Starting today and continuing through Friday, I will post The Best and Worst of 2011. (Saturday will by a post covering my 2012 entertainment goals.) Each day has its own special top or bottom 5 list, and it will all conclude with my favorite 10 films I viewed in 2011.
The Best and Worst of 2011
Day One: Alternative Top 5 of 2011
Although I have already listed my Top 10 Films of 2011 list over at Inside Pulse Movies, there are strict rules about "no honorable mentions, no ties" and so on. That's really what this list is about. One of these films I wasn't able to watch until after I submitted my list, while others are just films that I enjoyed so much, I needed to include them on a Top Something of 2011 list. The only criteria for this list of films is that they must not be on my Inside Pulse Movies Top 10 list, and must be 2011 released films.
Honorable Mentions: Paranormal Activity 3, Scream 4, Red State
5. Attack the Block (dir. Joe Cornish) – 3 1/2 Stars
— Amazon — IMDB —  Inside Pulse Movies — Netflix — We Love Cult —
This sci-fi action flick was all I could hear about when I was listening to podcasts over the summer. Everyone was loving it. The problem was that I lived nowhere near a theatre that was showing the film. I had to patiently wait for this one to be released on Blu-ray before I could partake in one of the most fun films of the year. To be honest, it took quite a while for me to start liking the main characters, but that just adds to my excitement for this movie: it is a slow build in both character and story, and it works extremely well. The CGI monsters are done expertly, much better than some main stream releases I watched this year, and the violence is nothing short of "baddassdom". If you have missed the hype surrounding this movie, it follows a group of teenage punks from South London. They come face to face with an alien from another planet, kill it, and spark a mass alien invasion. The movie is about how they handle the aliens and each other as they face the apocalypse. It's a fresh, unique, and hilarious look at a tried and true genre.
4. Paul (dir. Greg Mottola) – 3 1/2 Stars
— Amazon — IMDB — Inside Pulse Movies — Netflix —
I adore almost every movie Nick Frost and Simon Pegg have done (Frost was actually in Attack the Block as well), and Paul is one of my favorites of theirs. Though it lacks the staying power of Shaun of the Dead, Paul is still one of the funniest films I've watched this past year. Some might find the far left leaning message a bit too much, but, for me, its witty implementation is much more refreshing than that of movies like Legion or Devil. Seth Rogen is hysterical as the titular character, and the three have an excellent chemistry, which should come as no surprise to anyone who has watched any of their films in the past. This movie is one of the most underrated of the year, and got a lot of hate when it was released, but don't let the naysayers turn you off: Paul is a laugh-out-loud good time.
3. Source Code (dir. Duncan Jones) – 3 1/2 Stars
— Amazon — IMDB — Inside Pulse Movies — Netflix —
This is another film that was all the rave on many of the podcasts I was listening to as I was scrubbing toilets this summer, but has now disappeared from almost every top list I've read this year, which is disappointing. I may be in the minority, but I love Jake Gyllenhaal (so much so that I can type his name without looking it up), and Source Code is another solid performance from him. This mind-bending sci-fi flick has a soldier (Gyllenhaal) re-living the same 8 minutes of a train ride that ends in destruction in order to figure out who is responsible for said destruction, and bring him to justice. It's a simple premise, but is filled with emotional character connections, solid action, and a twisty ending that twists around itself again and again. Jones' sophomore effort (his first outing was Moon) proves that he is a force to be reckoned with in Hollywood.
2. Straw Dogs (dir. Rod Lurie) – 3 1/2 Stars
— Amazon — Drive-In Podcast — IMDB — Netflix —
This movie blew me away in theatres. It is nowhere near perfect, but it contains almost everything I love about 70s and 80s exploitation cinema, and puts it into a modern context. This film is what I called "Rednexploitation" on my podcast, and is just incredibly fun to sit through. It tells the story of David Summer and his new wife Amy. The couple moves from Los Angeles to the deep south of Mississippi into Amy's childhood home.  Unfortunately for them both, the local boys don't take well to the city type, and David's personality immediately clashes with the small town life.  The tension that builds between David and Amy's former high school sweetheart, Charlie, becomes a bigger problem than anyone could have expected, and the result is a bloody good time. Straw Dogs reminds me of films like I Spit On Your Grave, and Last House on the Left, but with a bit more heart and more artistic cinematography. The acting is wonderful across the board, and the relationships are engaging. This film isn't for everyone, or even for many, but there's a niche audience that will adore this remake as much as I do. If you think you might fall into that group, at least give Straw Dogs a rental.
1. Tucker and Dale vs. Evil (dir. Eli Craig) – 4 Stars
— Amazon — IMDB — Inside Pulse Movies — Netflix — We Love Cult —
Dear Hollywood,
Tucker and Dale vs. Evil is the perfect example of satire done right. It not only pays respect to the source material, but tells its own unique and hysterical story with excellent characters to boot. Please, follow these guidelines in all your satires in the future. Thanks.
~Movie Fanatics
What is there not to love about T&D? It is a near perfect parody of horror fanatics favorite sub-genres (backwoods and slasher), has one of the greatest, most endearing characters I've met in any film (Dale, played by Tyler Labine), and incredible special effects work. On top of all of this is a pitch perfect tone that the movie finds right from the start, and maintains throughout its entirety. Admittedly, I didn't get to see this before I submitted my Top 10 list for Inside Pulse, but if I had, this would be in the Top 3, no doubt about it. Tucker and Dale vs. Evil sounds stupid enough: best friends – and hillbillies – Tucker and Dale are just looking to spend some alone time in their new vacation home in the backwoods of West Virginia. They run into a group of college kids, including the jaw-droppingly beautiful Allison (played by Katrina Bowden from 30 Rock), and this chance encounter will be one they never forget. Due to a bad look at the incident, the college kids think that Tucker and Dale are trying to kill all of them when Dale saves Allison's life after she falls into a river. Bent on getting back their friend who they believe is being tortured by two evil hillbillies, the group of college kids starts attacking the unsuspecting Tucker and Dale. It's a reverse Wrong Turn or Deliverance, and it is absolutely hysterical. The genuineness of Tyler Labine is what makes the movie so charming, and when you mix that with excellent special effects, you have a winning formula. If the old adage that "death is easy, comedy is hard" holds true, then Labine's performance is one of the best in all of the horror genre, and is worth the price of admission alone. There are not enough positive things I can say about Tucker and Dale vs. Evil. Luckily, I don't have to keep trying, and instead, I can just link you to Netflix, where the film is currently streaming. Don't waste any more time: see this movie! It is absolutely one of the best of the year in any genre.
—
These are all excellent films, and ones that could've easily made my original Top 10 of 2011 list, but, for whatever reason, they just missed the cut. They are movies you won't see on many other Top lists, but are some of my personal favorites of the year.  Be sure to check out my Inside Pulse list as well, where I discuss 10 of my other favorites.
With day one finished, let's look at what's to come in the following week:
Day Two: Top 5 Disappointments
Day Three: Top 5 Surprises
Day Four: "Top" 5 Worst Movies I Watched in 2011
Day Five: Top 10 Movies I Watched in 2011
As you can see, everything is leading up to the big list of the year, and my most difficult one to create: the 10 best films I viewed in 2011. The next four days are open to any movie I watched, not just films released in the year 2011 (with some notable exceptions that will be mentioned when I post each list).  Be sure to check back everyday this week to see how The Movie Files fared in 2011. As always, I appreciate comments, and always try to respond when asked any questions, so feel free to leave any questions or comments below.
We'll see you tomorrow with the biggest disappointments of the year.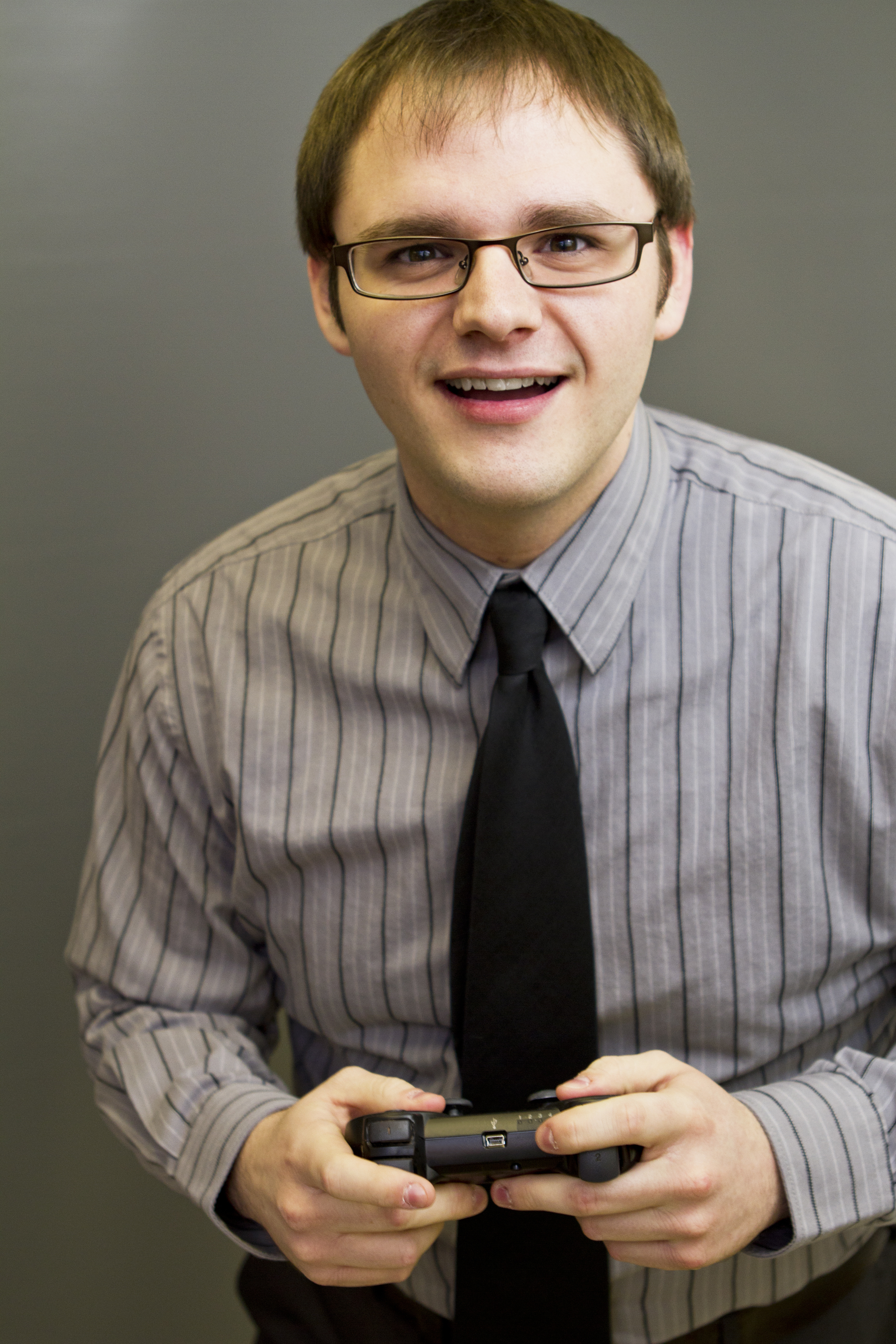 Branden has been a film fan since he was young, roaming the halls of Blockbuster Video, trying to find the grossest, scariest looking VHS covers to rent and watch alone in the basement. It wasn't until recently, though, that Branden started seeking out the classics of cinema, and began to develop his true passion for the art form. Branden approaches each film with the unique perspective of having studied the art from the inside, having both a bachelor's and master's degree in acting. He has been a film critic since 2010, and has previously written for Inside Pulse Movies, We Love Cult, and Diehard Gamefan. His biggest achievement as a film critic, to date, has been founding Cinefessions and turning it from a personal blog to a true film website, housing hundreds of film and television reviews, and dozens of podcasts.