January has been a surprisingly good month in terms of quality and quantity, reaching 20 movies and 2 TV series this month, which has to be a new personal high.  In order to keep things straight, and to appease my desire for list-making and what have you, I will compile a list of stats each month.  This will also be where I update my Entertainment Goals to see how far along I've gotten (or fallen behind).  Here are the stats for January, 2011:
The Movie Files Movie Update (2011): January 1 – January 10
The Movie Files Movie Update (2011): January 10 – January 31
Movie & TV Series Star Breakdown:
4 Stars – 4
3 1/2 Stars – 2
3 Stars – 4
2 1/2 Stars – 4
2 Stars – 4
1 1/2 Stars – 3
1 Star – 1
1/2 Star – 0
Average Movie Score – 2.66
Formats:
Blu-ray Disc – 8
DVD – 10
Netflix Instant Queue – 2
Theatres – 1
Other – 1
Movie & TV Series Genres:
Action – 0
Comedy – 5
Documentary – 1
Drama – 5
Horror – 4
Sci-Fi – 1
Thriller – 6
Other – 0
Favorite Movie of January, 2011: Black Swan (2010)
Worst Movie of January, 2011: The Butterfly Effect 2 (2006)
Total Time Watching Movies & TV Series in January, 2011: 43 Hours and 57 minutes
—
-Write one (1) non-IP Movies review each week, totaling 52 reviews for 2011.
Current Status – 3/52
Comments– I've been pretty happy with this stat so far.  I need to write two more reviews this week to be completely caught up.  Shouldn't be a problem.
-Watch all of AFI's "100 Years…100 Movies" list in 2011.
Current Status – 0/100
Comments– I really need to start jumping on this.  I have access to around 20 of these out the gate, so I can start by watching those.  Hopefully this stat is inflated in February.
-Watch 51 other movies in 2011.
[ ]Watch Ebert's Top Movies Not on AFI Top 100
—[ ]Aguirre, Wrath of God
—[ ]Dekalog
—[ ]La dolce vita
—[ ]The General
—[ ]Tokyo Story
[ ]Watch (at least) Three (3) Films from the Following Directors
—[ ]Carpenter, John
——[ ]Film One
——[ ]Film Two
——[ ]Film Three
—[ ]Fulci, Lucio
——[ ]Film One
——[ ]Film Two
——[ ]Film Three
—[ ]Hitchcock, Alfred
——[ ]Film One
——[ ]Film Two
——[ ]Film Three
—[ ]Kubrick, Stanley
——[ ]Film One
——[ ]Film Two
——[ ]Film Three
—[ ]Scorsese, Martin
——[ ]Film One
——[ ]Film Two
——[ ]Film Three
—[ ]Welles, Orson
——[ ]Film One
——[ ]Film Two
——[ ]Film Three
Current Status – 20/51
Comments– This is my best stat, by far.  I haven't watched any of my secondary goals for this challenge, but am all set up to do so in the coming months.  I imagine I will blow this number out of the water in a few months time.
-Read five (5) full books in 2011.
—[ ]Book One by Author
—[ ]Book Two by Author
—[ ]Book Three by Author
—[ ]Book Four by Author
—[ ]Book Five by Author
Current Status – 0/5
Comments– Surprisingly, I am right where I need to be for this challenge.  I am currently reading A Short Guide to Writing About Film by Timothy J. Corrigan.  I think I can complete this goal, but not until the summer hits.
-Beat fifteen (15) video games in 2011.
Current Status – 0/15
Comments– My Xbox 360 got the infamous Red Ring of Death about two weeks ago, so this has severely hindered my gaming.  To be honest, I still have two other current-gen systems I could be playing, but I am watching movies or rehearsing instead.  This goal is the one I am least concerned with.  I could still do it if I try, but I need to get one beaten in February at least.
-Win the virtual World Title in all six (6) major sports.
—[ ]Baseball – Game
—[ ]Basketball – Game
—[ ]Football – Game
—[ ]Hockey – Game
—[ ]NCAA Football – Game
—[ ]Soccer – Game
Current Status – 0/6
Comments– Ditto what I said above.  If I complete one of these two video game goals, it will be this one I imagine.
—
What's Coming in February to The Movie Files?
– Review #50 is quickly approaching, and I am not sure what the best way to landmark the situation should be.  If any readers have a particular review they would like to see, please let me know.  I want to make the review as personal as possible, meaning I hope it to be a "classic" horror movie (70s/80s/90s would be prime).  Please leave comments and let me know what you would like to read.
-February will be the month where The Movie Files steps up and registers its own domain name! Look for http://themoviefiles.net coming in the (very) near future.  Don't worry, if you have this current web address bookmarked, it will still direct you to The Movie Files, and subscriptions will be unchanged.
-If anyone knows a good Microsoft Paint/GIMP tutorial that can help me make a free, decent blog header (until I can afford to hire a professional to create one) it would be greatly appreciated.
As always, thank you for reading, and I look forward to any suggestions you can come up with.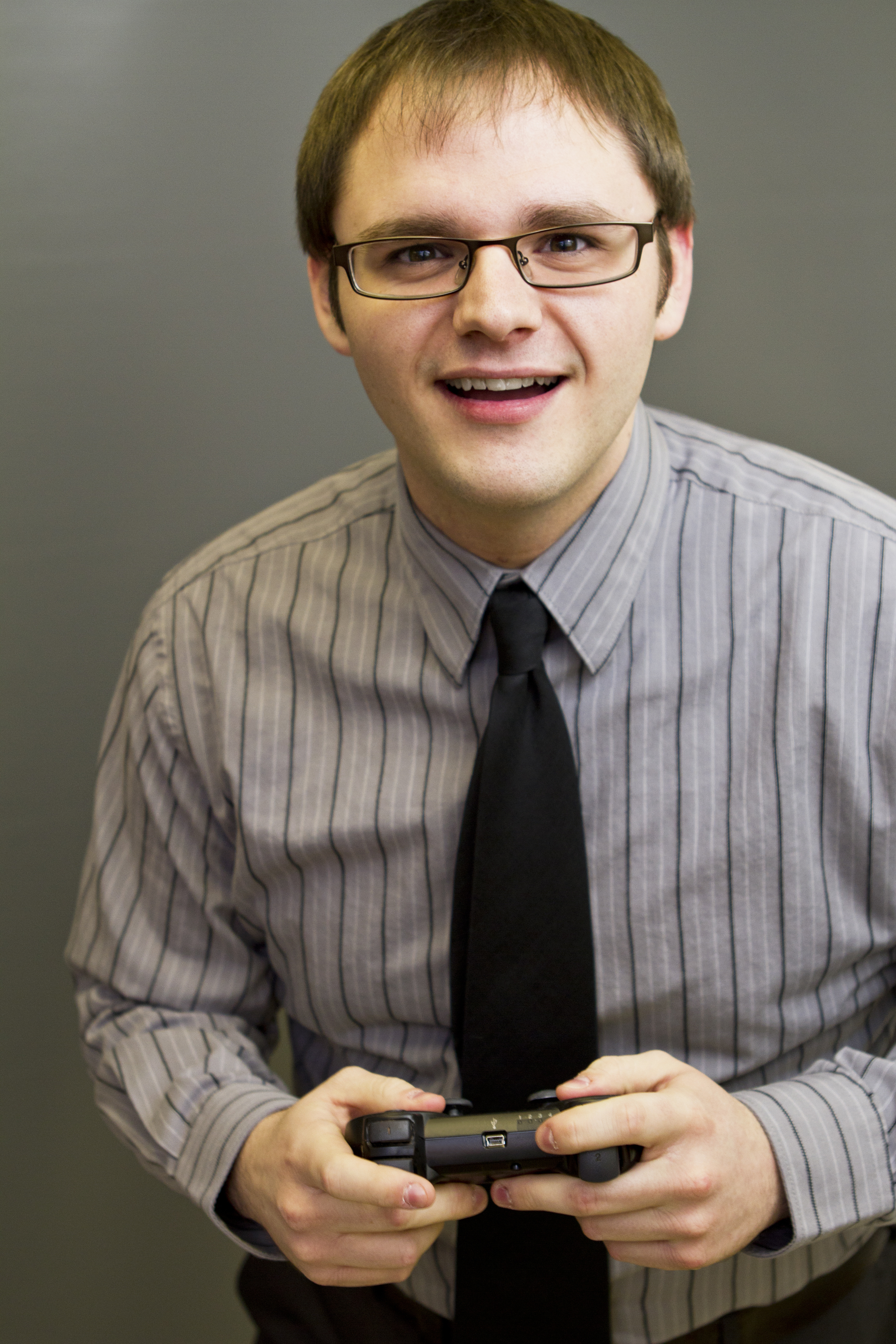 Branden has been a film fan since he was young, roaming the halls of Blockbuster Video, trying to find the grossest, scariest looking VHS covers to rent and watch alone in the basement. It wasn't until recently, though, that Branden started seeking out the classics of cinema, and began to develop his true passion for the art form. Branden approaches each film with the unique perspective of having studied the art from the inside, having both a bachelor's and master's degree in acting. He has been a film critic since 2010, and has previously written for Inside Pulse Movies, We Love Cult, and Diehard Gamefan. His biggest achievement as a film critic, to date, has been founding Cinefessions and turning it from a personal blog to a true film website, housing hundreds of film and television reviews, and dozens of podcasts.