Movie Number– 25
Title– Paranormal Activity 2 (2010)
Running Time– 91 minutes ("R")
Director– Tod Williams
Writer– Michael R. Perry, Christopher Landon, and Tom Pabst
Starring– Brian Boland, Molly Ephraim, Katie Featherston, and Sprague Grayden
—
(Originally an IP Movies Review)
Chances are if I'm heading to a theatre to see a movie, it is the newest horror release, and watching horror films in a packed house can always be a crapshoot: will you have the one woman screaming at the screen? Will there be high school kids throwing popcorn at each other? Will there be that one guy that thinks it's hilarious to try and scare the girl next to him for the entire length of the movie? Though the same can probably be said for any movie, I always find that horror films, more than any other genre, can live or die by the audience around you. For example, The Strangers, a wonderful character study turned horror film, worked much better when I watched it a second (and third, and fourth) time at home, sans the annoying ladies behind me talking about every moment in the movie. Contrarily, Paranormal Activity 2 seems to work better in a large movie theatre, with hundreds of screaming college kids, than it does in the confines of a family room. Nevertheless, whether watching Paranormal Activity 2 for the first time, or seeing it again after a few months absence, this is must-see material for all supernatural horror fans, including those that didn't enjoy the original.
Even though Paranormal Activity 2 feeds off the unexpected, blockbuster success of 2009's Paranormal Activity, it manages to do nigh on everything better, adding in multiple, more interesting camera angles and improved characters. To call Paranormal Activity 2 a sequel, however, is only half right: it is actually a sequel and prequel to Paranormal Activity.
The Rey family – Daniel (Brian Boland), Kristi (Sprague Grayden), Ali (Molly Ephraim), and Hunter (William Juan Prieto and Jackson Xenia Prieto), along with their German Sheppard dog, and maid Martine (Vivis) – decides to install a set of security cameras throughout their California house due to, what appears to be, a recent home invasion. The family quickly realizes that these "home invasions" are not at all what they seem, and that supernatural forces may be at play.
Like any good follow-up movie in a horror series, Paranormal Activity 2 amps everything up significantly. Whereas the first film allowed only one camera angle (from a high-definition handheld camera), Paranormal Activity 2 takes advantage of the security cams, delivering not only a high-definition handheld view, but about 5 stationary views that cover almost the entire house. This works incredibly well because it allows the audience more access to the house, and opens up the scare possibilities. Each night, a static shot is shown from all of the cameras, which makes the audience frantically probe through the shot to try and find a pot moving when it shouldn't, a rocking chair rocking for no reason, or anything else that is out of place. The filmmaker takes basic shots that would look boring out of context, and not only engages the audience, but adds to his or her paranoia level.
Another wonderful addition is the use of a baby (Hunter) and a dog. Little kids are inherently creepy because they tend to stare off into space as if they see something our adult eyes cannot; the same can be said for animals. The dog and baby help keep the audience's eyes focused where director Tod Williams wants us to be looking, and then finds something else to scare us with. I would love to have seen a special feature on how the director worked with the child and dog in the movie because Williams receives splendid performances out of both actors (the dog and the little boy), whether the actors knew it or not.
I make it clear to anyone who asks that I disliked the original Paranormal Activity, and the main reason for this is the terrible characters. Micah and Katie annoyed me from the beginning of the film until the final night, and watching everything on one camera got stale quickly (not to mention the fact that it takes quite a few nights for anything exciting to happen). Instead of counting on two actors to carry a slowly paced plot along, Paranormal Activity 2 relies on the entire Rey family, which includes 5 human characters, and a dog. Not only are there more personalities for the audience to connect with, but also the characters are realistic and funny, and as an audience member, I actually cared what happened to them, unlike the first film.
Because the characters are of a higher quality, the actors are able to shine through. The entire family does a nice job, but the standout performance (aside from the dog and baby Hunter) is the work done by Molly Ephraim. Ephraim is playing a character that is much younger than her actual age, and probably because of this, brings a sense of maturity to Ali that helps win the audience over. Vivis, who plays the Spanish maid Martine, is extremely likable, and uses her charm to create a memorable character. There is one moment where Martine and Ali are dancing together in Ali's room that is not only adorable, but also realistic, and looks like a moment that could come out of any family's home movie collection. These two do a remarkable job, and when on-screen together, the chemistry is practically tangible.
The scares are smarter, the shadows bigger, the cameras more interesting, and the story more complete, putting Paranormal Activity 2 on an utterly different level than the first movie in the series. Though this theme might not work through a long series, as a two-part film as it stands right now, the story is entertaining and scary. The third film will be out later this year (currently slated for October 11, 2011), and given the ending of this film, can go in virtually any direction. It will be interesting to see what director Tod Williams (who is also directing Paranormal Activity 3) comes up with next. In the meantime, Paranormal Activity 2 is a great way to spend a night that is begging for a few scares.
Check Out Paranormal Activity 2 on Amazon

Rent on Netflix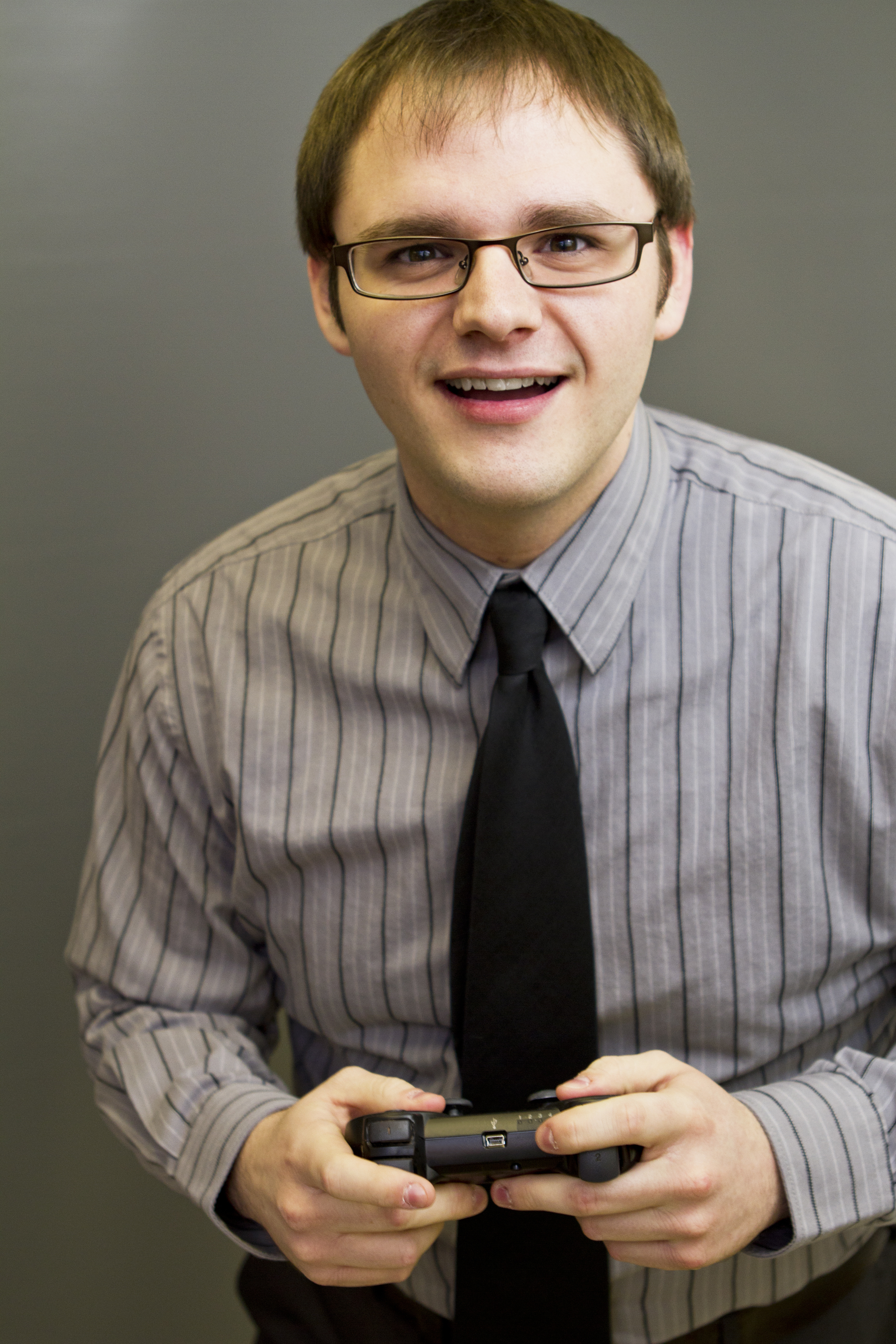 Branden has been a film fan since he was young, roaming the halls of Blockbuster Video, trying to find the grossest, scariest looking VHS covers to rent and watch alone in the basement. It wasn't until recently, though, that Branden started seeking out the classics of cinema, and began to develop his true passion for the art form. Branden approaches each film with the unique perspective of having studied the art from the inside, having both a bachelor's and master's degree in acting. He has been a film critic since 2010, and has previously written for Inside Pulse Movies, We Love Cult, and Diehard Gamefan. His biggest achievement as a film critic, to date, has been founding Cinefessions and turning it from a personal blog to a true film website, housing hundreds of film and television reviews, and dozens of podcasts.