Movie Number– 6
Title– Gabriel Iglesias: I'm Not Fat…I'm Fluffy (2009)
Running Time– 69 minutes ("Not Rated")
Director– Manny Rodriguez
Writer– Gabriel Iglesias
Starring– Gabriel Iglesias
—
(Originally an IP Movies Review)
If I were asked to write a list of comics that I find funny, it would hold around 1-2 comedians: Daniel Tosh from Tosh.O, and maybe Jeff Dunham (though he has gotten stale). This isn't because I hate to laugh – quite the opposite is true – but I rarely spend time watching stand-up routines. Comedy Central is known for their late-night stand-up shows, and sometimes I catch a couple of minutes of those if nothing else is on. The thing is, I rarely take the time to remember the performer's names. If I came across Gabriel Iglesias on one of these specials, though, I can't see that being the case, because he is not only very large, but also very personable, and funny enough that I would have to remember him.
Gabriel Iglesias: I'm Not Fat…I'm Funny is the latest Blu-ray release from (Iglesias' label) Fluffy Inc., and Comedy Central, featuring Gabriel Iglesias' performance from April of 2009 at the Plaza Theatre in El Paso, Texas. Iglesias covers many different topics, including his stepson Frankie (the inspiration for many of his jokes), and his stint with Nickelodeon when he was a performer on the kid version of Mad TV: All That. He manages to fit about 5 minutes of President Obama discussion into the show, and then jokes about how he promised not to talk about politics. He touches on his USO tour, his girlfriend, stories about dealing with the police, checking in to a hotel, getting recognized on the streets, and more. The track list as listed on the BD insert is as follows:
"Return to El Paso"
"Nickelodeon"
"Oh Hell No!"
"I Hear the Bell"
"New Daddy"
"I Do Voices Everywhere"
"Obama"
"My Girl"
"Cop Story 1"
"USO"
"Cop Story 2"
"Cakes and More Cakes"
"Dropping Frankie Off"
"DDR"
"Disney"
"Car Was Stolen"
Iglesias does an excellent job of pulling the audience in right from the start. He is always smiling, and seems genuinely excited to be in El Paso, TX, having the opportunity to perform his craft in front of a gracious audience. Through his introduction, and his "I'm approachable" attitude, Iglesias comes off as an extremely personable man. This hook is all that is needed to win the audience over, and once he has the viewer's attention, he'll have he or she laughing at a multitude of different topics.
Aside from telling funny jokes, Iglesias has another talent: impersonations, funny voices, and sound effects. He uses these a lot throughout the performance, and they always add to the humor of the moment. His high-pitched female voice is hysterical, as is his voice for his girlfriend and stepson; he even tosses in a Bill Clinton voice that is spot on. Iglesias seems fond of one sound in particular – the sound of a car pulling away – and he uses it quite a bit throughout his show. This sound never gets stale, though, and the same can be said for all of his vocal tricks. The voices and sound effects are not overused, and help Iglesias stand out from other comedians I've spent time watching.
Iglesias' humor stems from his personal experiences, including his girlfriend and stepson, as well as his own size. The best bits in the show – and where Iglesias seems the most excited – are about his stepson Frankie. Because Iglesias uses his family as the basis for a lot of his jokes, the routine should be safe for teenage-to-adult audiences, and will appeal to both equally. This makes I'm Not Fat a potentially family-friendly BD for those with teenaged kids.
I'm Not Fat…I'm Fluffy is a great stand-up routine from an excellent comedian. Gabriel Iglesias comes off as a genuinely nice guy, which is not only endearing, but helps his routine when he talks about his loved ones. He shows an unprecedented respect for his fans, and gives them a show to remember at the Plaza Theatre in El Paso, TX. Whether an established fan, or someone looking for a good laugh, I'm Not Fat…I'm Fluffy is a great way to spend seventy minutes.
Check Out Gabriel Iglesias: I'm Not Fat… I'm Fluffy on Amazon

Rent on Netflix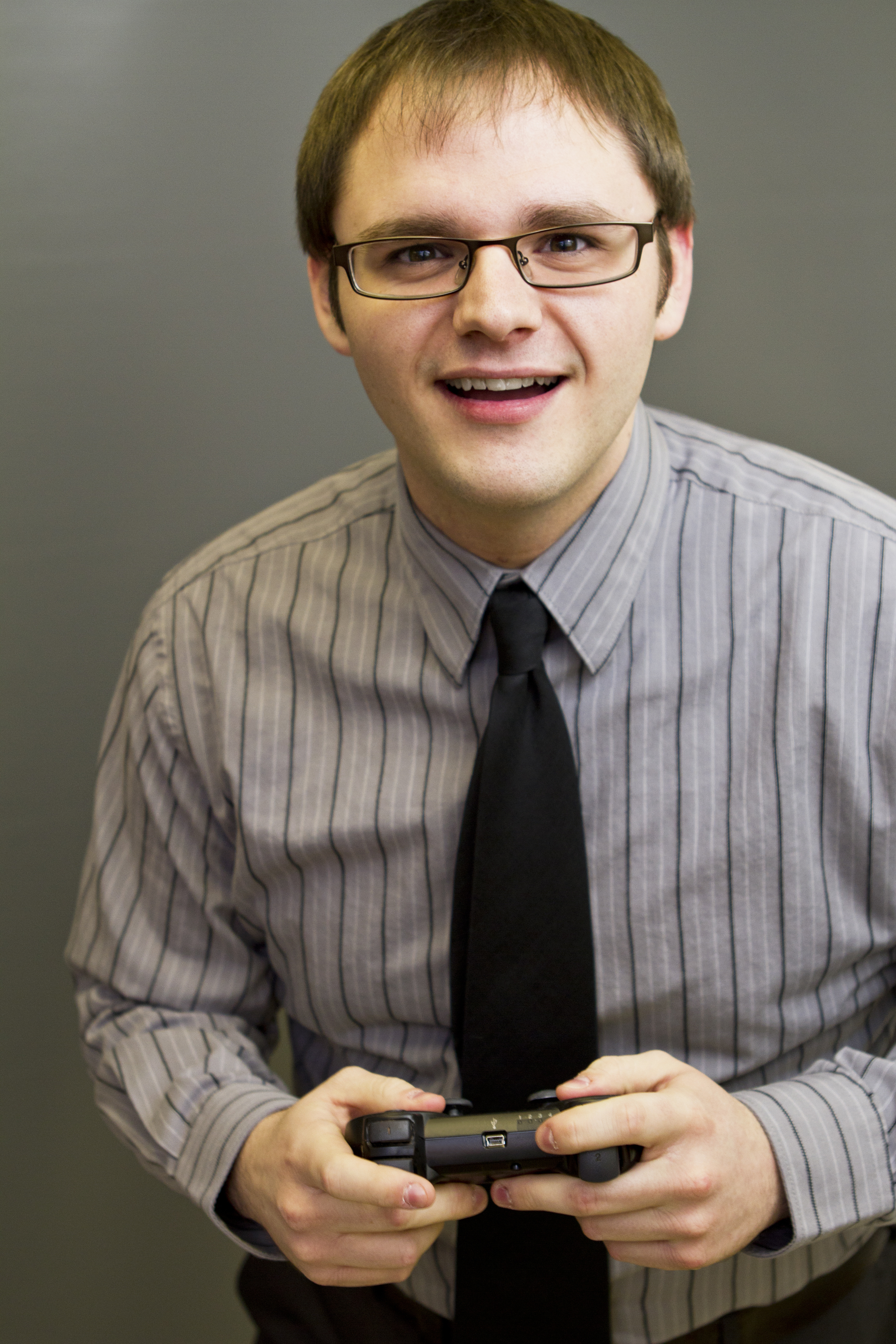 Branden has been a film fan since he was young, roaming the halls of Blockbuster Video, trying to find the grossest, scariest looking VHS covers to rent and watch alone in the basement. It wasn't until recently, though, that Branden started seeking out the classics of cinema, and began to develop his true passion for the art form. Branden approaches each film with the unique perspective of having studied the art from the inside, having both a bachelor's and master's degree in acting. He has been a film critic since 2010, and has previously written for Inside Pulse Movies, We Love Cult, and Diehard Gamefan. His biggest achievement as a film critic, to date, has been founding Cinefessions and turning it from a personal blog to a true film website, housing hundreds of film and television reviews, and dozens of podcasts.