Movie Number– 130
Title– Manson, My Name is Evil (2009)
Running Time– 85 minutes
Director– Reginald Harkema
Writer– Reginald Harkema
Starring– Kristen Hager, Gregory Smith, Ryan Robbins
—
(Originally an IP Movies Review)
Just about anyone who knows anything about true crime, or was alive during the 1960s/1970s knows about Charles Manson. For those who don't, let me give a brief overview: Charles Manson is a convicted serial killer and cult leader that manipulated and brainwashed dozens of young women, and some young men, to commit murders. This cult was entitled the Family. The most infamous of the Families murders is the slaying of the pregnant Sharon Tate – wife of filmmaker Roman Polanski – and four others on the Polanski property on that fateful day in the summer of 1969. Though Manson was not present for these murders, he was convicted of first-degree murder and conspiracy to commit murder, and was given the death penalty, which was later reduced to life in prison after California abolished the death penalty. Needless to say, Manson is a scary man, and the title of the film – Manson, My Name is Evil – fits the man perfectly.
Instead of getting the story of Charles Manson in this film, though, writer/director Reginald Harkema tells the story of Leslie, one of Manson's Family members, and Perry, a young jury member. Followers of true crime, like myself, may initially be disappointed that this movie does not touch on many aspects of Manson's life, but once the story of Perry and Leslie takes off, the fact that this movie has been mislabeled is forgiven.
Harkema makes strong choices with this film, and at first these choices seemed to be fighting against each other. In the beginning of the film, the movie seemed cliché and filled with stereotypes, both in the acting and the writing, and they were not working. It wasn't until Harkema went whole hog with these stereotypes that they began to flow. The movie has a Leave it to Beaver/Pleasantville feel to it at the start, which (eventually) works in excellent juxtaposition to the brutality of the murders and the cynicism of Charles Manson later. There are parts in the movie that left me mesmerized, and glued to the screen because they expressed a well though out opinion in a unique way, but then some stupid line of dialogue would throw me off. It isn't until later in the film, once the Manson character is introduced, that this starts to work, and the viewer realizes that Harkema is doing this on purpose. This juxtaposition allows the viewer to have fun with the brutality, like he or she might with a Quentin Tarantino film.
Kristen Hager (Wanted, Aliens vs. Predator – Reqiuem) and Gregory Smith (Everwood, Small Soldiers) handle their parts well (Leslie and Perry respectively), and are able to find a human side to the stereotypes they are playing. Hager is funny, vulnerable, and sadistically seductive as Leslie. Gregory Smith, who I have only ever seen as a much younger lead in Small Soliders, has grown into a fine actor, and brings a maturity to his part while still finding the naivety needed to successfully pull off Perry. The character of Manson, played by Ryan Robbins (Sanctuary) is more of a supporting character than a lead, but delivers a memorable performance as the sick Manson. The other characters in the movie – Perry's fiancé, his father, and the other Family members – have a harder time getting past the stereotypes of their characters, and become forgettable or unlikable.
Something that director Harkema does well in Manson, My Name is Evil is finding the "sexy" in the midst of violence. Anyone who has seen Hostel: Part II will remember the scene where a naked woman sits in a tub as a corpse bleeds onto her. Director Eli Roth – who I adore – had me feeling disgusted at that part, even though there was a beautiful, naked woman on the screen. In Manson, Harkema is able to make the mixture of blood and nudity titillating, which is unexpected. The entire movie has a 60s-70s, flower child, free love feel to it, which works well. With Manson, My Name is Evil, Harkema is able to bring out beauty in the most horrific of places.
Aside from beauty, Manson is chock full of dark comedy. Perry is a sexually frustrated teenager, who wants nothing more than to deflower his overtly Christian girlfriend, Dorothy (Kristin Adams – Where the Truth Lies). While he is a jury member, though, he becomes infatuated with Leslie, and this takes him on a different path than his family and girlfriend want. This problem causes most of the comedy throughout the second half of the film, and it works nicely as another juxtaposition throughout.
There are problems with Manson, My Name is Evil, including forgettable acting by the co-stars, overt anti-war messages laden throughout the entire film, and the battle of style choices at the beginning of the movie, but there is something about Harkema's work that leaves me recommending this film. Manson, My Name is Evil is heavily stylized, darkly comedic, and sadistically sexy all at the same time; it's no Citizen Kane, but it should make for a fun evening.
Check Out on IMDB
Rent on Netflix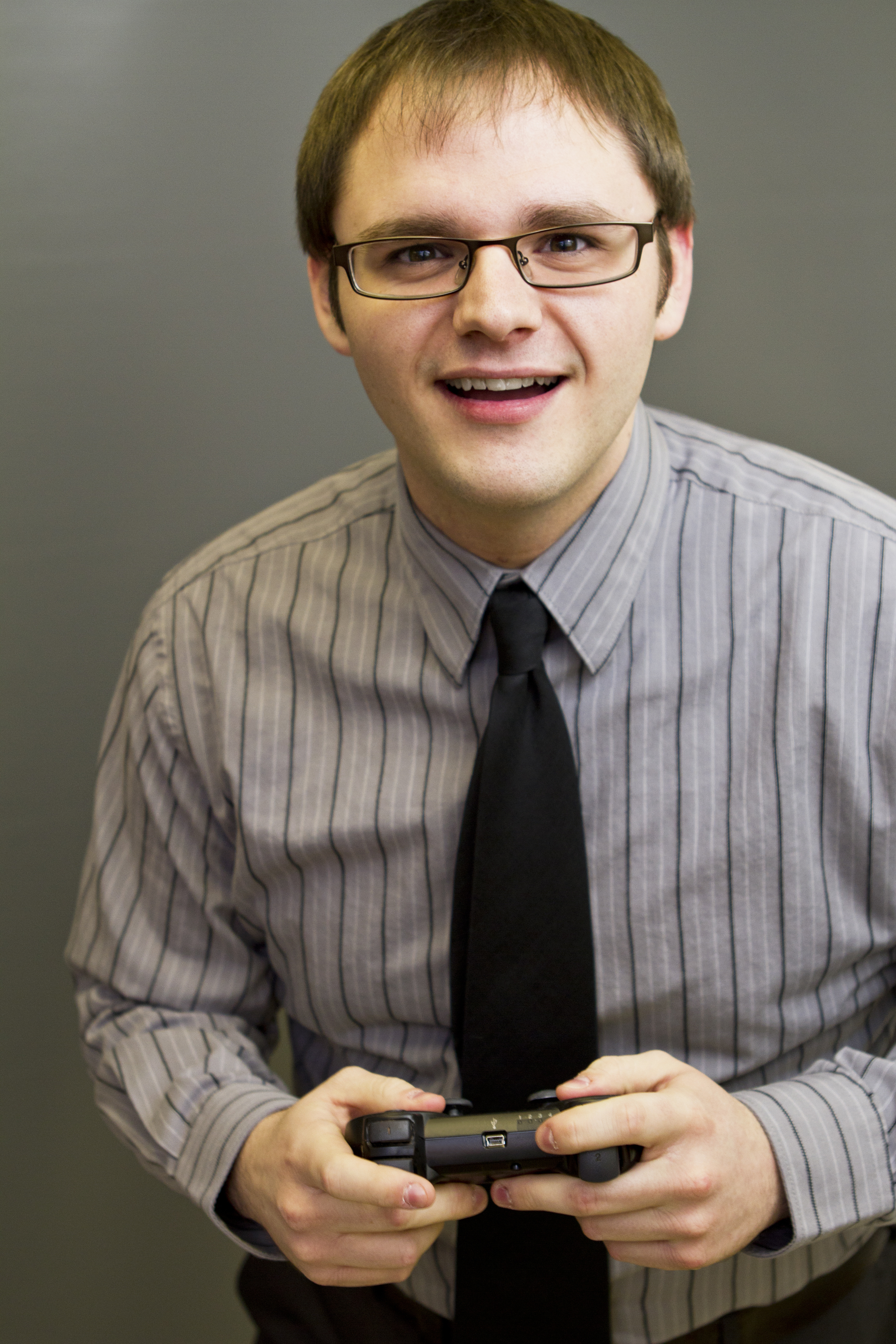 Branden has been a film fan since he was young, roaming the halls of Blockbuster Video, trying to find the grossest, scariest looking VHS covers to rent and watch alone in the basement. It wasn't until recently, though, that Branden started seeking out the classics of cinema, and began to develop his true passion for the art form. Branden approaches each film with the unique perspective of having studied the art from the inside, having both a bachelor's and master's degree in acting. He has been a film critic since 2010, and has previously written for Inside Pulse Movies, We Love Cult, and Diehard Gamefan. His biggest achievement as a film critic, to date, has been founding Cinefessions and turning it from a personal blog to a true film website, housing hundreds of film and television reviews, and dozens of podcasts.