This past Labor Day weekend, my girlfriend and I made the three and a half hour drive out to Gettysburg, PA to attend HorrorFind Weekend 12.  Having never been to any type of convention before, we really didn't know what to expect but hoped to get some autographs and meet some of my favorite horror authors and actors/directors.  Although this was our first HorrorFind convention, it is far from our last because the entire weekend was nothing short of incredible fun.
This weekend was a sort of double whammy when it comes to the horror genre (my absolute favorite genre, as if you couldn't tell already) because of one, the horror convention, and two, spending the weekend in Gettysburg, PA, considered by some to be one of the most haunted cities in the United States.  Being Ghost Hunters fanatics (the show on SyFy), this weekend was also going to be our first ghost-hunting weekend, which thrilled both of us.
First: the convention.
HorrorFind Weekend 12 was a great convention!  We really had no idea what to expect coming in, but we quickly learned that we didn't bring nearly enough money.  As we were standing in line, my excitement for the day ahead increased when I saw author Jack Ketchum walk by me.  I even had to tweet about it.  After getting through the line (we got there right at 10:00 am, when it opened), we made our first trip through the hotel where the convention was held.  There were numerous vendors, all seeing horror-related items (such as independent publishing companies, artists, t-shirts, and so on).  As we continued down the hall, we ended up stumbling upon the line to see the Grandfather of the Zombie: George A. Romero.
This line was not short, but we figured it would just keep getting longer, so we decided waiting in line to see Romero right then would be the smartest thing to do (and it was, because that line just kept getting longer).  Romero is known to take the time out to talk to people that get his autograph, which is great unless you're not the one talking, and instead you are simply waiting.  There was some asshole behind us that tried screwing with Bridgette's purse, and when I confronted him, he just stared straight ahead and wouldn't say a word.  He deserved to get hit, but I am not a fighter by any stretch, so I let it go and just made sure Bridgette held her purse in front of her, as far away from the asshole as possible.
Eventually, we got closer to the front of the line, where we could see his items that were for sale (which he would then sign).  He had every movie that he has directed in a mini-poster, which was bad ass, but expensive (at $35 a piece).  He was also selling a couple Blu-Rays ($35) and DVDs ($30), but I decided to purchase a Crazies shirt to have him sign (at only $25).  He signed my shirt, and took a picture with me.  After the picture I asked him what was going on with his book.  He said "that's a long story".  I expected the conversation to end there, but he continued on: "the publishing company started pre-selling the book before we ever had a deal.  There is no book, so don't buy it"!  There it is, from the source himself.  Though that was very disappointing news, I was happy to have the situation cleared up (I am referring to The Living Dead: The Beginning that was scheduled for release in July/August of this year).  George A. Romero was very friendly, and it was an absolute honor to meet him because I am such a huge fan.  I will be doing an "…of the Dead" week soon (now that I own them all), reviewing all of the Living Dead movies, so be checking for that soon.
After we talked with Romero, we were inside the celebrity room.  This is where we ended up spending the bulk of our money because each actor was charging at least $20 for an autographed picture ($35 for Gary Busey).  We started, though, with visiting some of my favorite horror authors.
First up, Ronald Malfi (author of Snow, and the upcoming Floating Staircase).  I have not read any of his work yet, which I told him, and he didn't have Snow in paperback, so I didn't purchase anything from him, but did get his autograph on a Floating Staircase promotional card.  He told me that the book (which was scheduled to release on September 28, 2010) would not be coming out from Leisure Publishing (if you follow horror writing, you know that Leisure is inches away from bankruptcy), but has been picked up by a new publisher and will be releasing early next year.  He told me that Gord Rollo, who was scheduled to attend, backed out because he couldn't get any copies of his books to sell at the convention from Leisure.  This is a terrible situation for these talented authors because they're most likely not going to see the money from their sales through Leisure Publishing.  Brian Keene has been very vocal about his thoughts on Leisure on his own blog, which you can find here.
Sitting next to Malfi was one of my favorites, the guy who walked past us in line earlier in the day, Jack Ketchum.  Ketchum was great, and we talked about he and Edward Lee's roles in the movie Header.  He said that Lee was worried about getting cut from the film, but Ketchum knew that wouldn't happen because they were discovering the naked body of a murdered girl, and the director just couldn't cut that!  I purchased one of the few Mass Market Paperback Ketchum novels I didn't own – Cover – and had it signed.  We heard Ketchum, along with Monica J. O'Rourke, do a reading later in the day.  O'Rourke read an excellent zombie short story that was both disgusting and hilarious, while Ketchum ended up reading four different short stories (two were very funny, one was touching, and one was a bit boring).  Ketchum was an excellent reader, and I appreciated how well he knew his stories.  Most stories came from one of his hardcover collections, but I'll be damned if I can remember the title of the collection.  These were the only readings we sat in on (except for a couple seconds of the panel discussion that had all the horror authors talking about their art).
From Ketchum, we went on to meet Chet Williamson (great, down to earth guy), Joe R. Lansdale (nice man that enjoys bargaining to sell his books, and giving great deals), and Brian Keene.  Keene was a funny, nice guy who is exactly as I expected.  I purchased one of the last Mass Market Paperbacks I need from him in The Conqueror Worms, which he signed.  None of the authors charged a penny for their autographs, which was excellent.  Next year, I will be bringing my own books to have signed to save me some cash.  These guys, in particular, made this event memorable, and has me even more excited for HorrorFind Weekend 13 next year.
Moving to the celebrities, we met the original Buffy the Vampire Slayer and Playboy centerfold, Kristy Swanson.  She was a very pretty women, and Bridgette ended up buying a sexy picture of hers to have signed.  The highlight of the show for Bridgette, though, was the picture and autographs she got from two of the Lost Boys: Billy Wirth and Brooke McCarter.  They were fun, and gave us both autographs for the price of one ($20).  I talked a little with Terry Alexander (from Day of the Dead) but couldn't justify paying $20 for his autograph.  As I was talking with him, Mike Christopher came up (from Dawn of the Dead) came up and asked me to take he and Alexander's picture, which I did.  That was pretty cool, but I didn't get to take my own picture with them.  A lot of the cast of The Human Centipede was at the convention, but we haven't watched the movie yet, so I wouldn't pay $20 for their autographs.
One of my favorite celebrities to meet, though, was former World Championship Wrestling World Champion and former World Wrestling Entertainment superstar Diamond Dallas Page!  He was trying to sell some stupid workout routine program, so he was pimping that pretty hard.  But, aside from that, he was great.  Very funny.  He gave me a diamond cutter photograph and his patented hand gesture.  I got to take both pictures with the world title on my shoulder, which was a huge mark out moment for me.  I loved meeting him!
After meeting the different celebrities – which there was a ton more, but those were the ones we met; find the whole list here – we started looking through the different vendors.  I ended up supporting a local, ultra-low-budget movie production crew by purchasing Kill Me or Let Me Go. for $10.  It came with the poster for the film, and is three different short horror movies (which I will be reviewing when I can).  I also bought a book from a new horror author called Mama Fish by Rio Youers.  It was only $5, and Peter Straub and Brian Keene endorsed him, so I figured why not.  We also bought a few t-shirts (2 zombie related ones and 1 Bates Motel, Psycho one) for only $12 a piece.  There was a seller there that had some (presumably) used horror novels, and I picked up 5 for only $10: The Pines by Robert Dunbar, A Choir of Ill Children by Tom Piccirilli, The House That Jack Built by Graham Masterson, The Jigsaw Man by Gord Rollo, and The Deceased by Tom Piccirilli.  Great lot for only $10.
After the convention (we didn't stay for the costume contest on Saturday night), we headed back to check out Gettysburg, and quickly found the Farnsworth Inn.  The Farnsworth house is considered one of the top 10 haunted houses in America, and they offered ghost walks and ghost hunts.  We decided to take the ghost hunt ($13 per person) that night.  What shocked me about Gettysburg is just how many different ghost tours there are; almost every other shop was a different ghost tour.  It was luck of the draw to find the best one(s).  We heard great things about Farnsworth, though, so we decided to take that one.  It was fun, but there were SO many other tour groups out at the same place we were that it was impossible to partake in any REAL ghost hunting (because every sound could be brushed off as human).  I had a weird experience, though, where I was walking behind Bridgette and felt a spider web feeling on my forehead.  I tried wiping it off, but it wouldn't go away, and felt like there was no actual spider web there.  This happens sometimes on Ghost Hunters, but I am not certain enough to call it a "paranormal experience".  We did get some hits on our EMF/K2 reader at that same spot, but they seemed too random to be a spirit.  I didn't expect to find anything paranormal, and I don't believe I did, but it was still a lot of fun to use all the equipment.
The next night, thanks to a tip from a local, we headed out to try and find Sachs Bridge, which was supposed to be very haunted.  The story he told us of this bridge was of a man, who didn't believe in it being haunted, traveling to the bridge, calling out the spirits, and then getting beaten up by the spirits.  Apparently there was no one else around, but the man had bruises and scars.  Obviously, this is a very unbelievable story, but it's part of the fun.  So, we headed out there with our digital voice recorder, flashlights, and camera, hoping to be terrified.  There were about 2-3 dozen other people who had the same idea, however, and we weren't able to find anything unusual.  It was still a cool bridge (closed off to cars), and was neat to see everyone else out there doing the same thing as us.
Between the ghosts of Gettysburg, PA and the stars of HorrorFind Weekend 12, Labor Day weekend 2010 is one that I will not soon forget.  I highly recommend this convention for anyone looking for a great time with horror fans and celebrities.  Bridgette and I will be keeping our eyes open for any other horror conventions near us, and are planning on making HorrorFind a yearly ritual.  If you have any specific questions about the convention, or Gettysburg, leave a comment and ask.
*Note: I have a load of pictures, and a video to upload on YouTube as soon as I can.*
Video Part 1/2:
Video Part 2/2: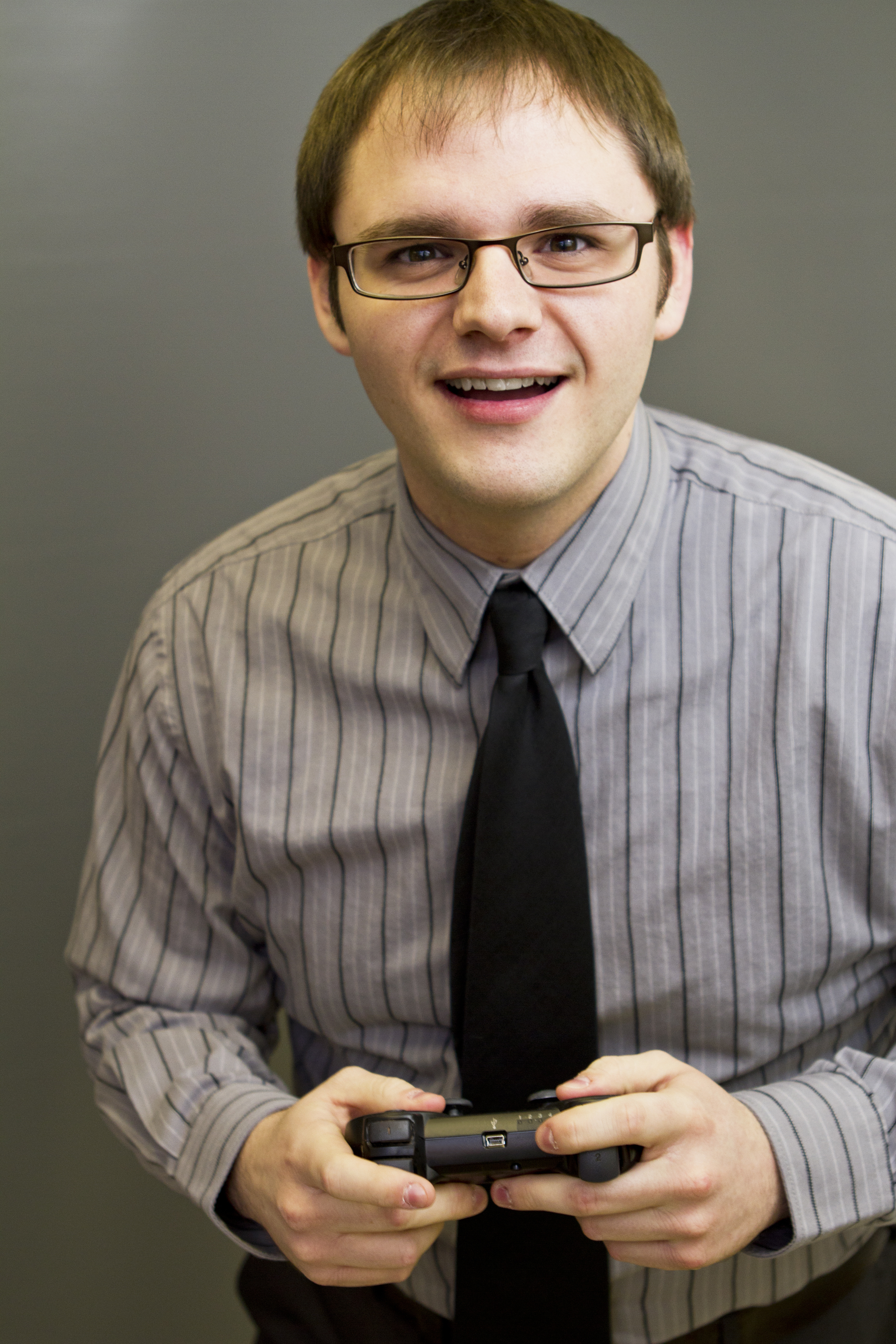 Branden has been a film fan since he was young, roaming the halls of Blockbuster Video, trying to find the grossest, scariest looking VHS covers to rent and watch alone in the basement. It wasn't until recently, though, that Branden started seeking out the classics of cinema, and began to develop his true passion for the art form. Branden approaches each film with the unique perspective of having studied the art from the inside, having both a bachelor's and master's degree in acting. He has been a film critic since 2010, and has previously written for Inside Pulse Movies, We Love Cult, and Diehard Gamefan. His biggest achievement as a film critic, to date, has been founding Cinefessions and turning it from a personal blog to a true film website, housing hundreds of film and television reviews, and dozens of podcasts.