Title: The Blade Itself (The First Law Trilogy #1)
Author: Joe Abercrombie
Published: 2006
Publisher: Gollancz
Audiobook Narrator: Steven Pacey
—
I don't often find myself reaching for an adult fantasy novel, but this dark fantasy trilogy has gotten so much love on Booktube that I had to pick it up during an Audible sale earlier this year. I've been wanting to dive into something a little chunkier – a bit longer – than the other things I'd been reading this month, and Joe Abercrombie's The Blade Itself definitely fit that bill. This happened to be over 500 pages, which meant it qualified for Booktube's Tome Topple reading marathon. If you're unfamiliar, Tome Topple is a very casual readathon where you read "tomes", which are any books over 500 pages in length. This year, it ran from November 9th through November 22nd, which means I technically failed. To be fair, though, I wasn't really planning to join in, and only started this past week, so I am still counting it as a win. The real question, though, is if this tome is worth the time, and the answer is a definite yes.
The Blade Itself is one of the most epic stories I've read, so bare with me as I try to simplify what I just read. The first book of the First Law trilogy follows a handful of different main characters. We have my favorite, Inquisitor Glokta, who was a torturee-turned-torturer with an absolutely fascinating backstory that really gripped me. He is set on a path that will lead him closer to the dark side of the government than anyone would want to be. Then there is Logen Ninefingers, an infamous killer whose stories of violence precede him wherever he goes (and he literally only has nine fingers). He finds himself wrapped up with, of all people, a wizard named Bayaz. Logen decides to follow Bayaz wherever he is going without asking questions, and it could very well be the death of the infamous warrior. Finally, there is Jezal dan Luthar, who is training for the most important fencing competition in the country. Jezal is young, absolutely full of himself, and happens to be falling for his best friend's sister, which is only the start of his problems.
The main thread of the story is really an approaching war, but that plays second fiddle to the characters, at least in this opening novel. The four I listed above are obviously not the only major players here, but they were the ones that stood out the most to me, and whose stories I want to follow into the rest of the series. Glokta was such a spiteful bastard with wonderful inner dialogue that I couldn't help but fall in love with him as the story progressed. Ninefingers is touted as a badass, and that reputation was talked about so much that you wouldn't think he could possibly live up to it, until he finally does, and the bloodshed is absolutely glorious. He and Bayaz eventually come into the company with the only female fighter in the story, Ferro Maljinn. She is an escaped slave that had a terrible life, and is now dead-set on revenge. The relationship between these characters is shallow, but interesting as hell.
Other relationships in The Blade Itself are far from shallow, however, and are what really kept the story moving forward at a quick pace. Jezal's best friend is Collem West, and his sister is Ardee. The relationship between the three of these characters is fantastic, complicated, and explosive. It always makes for interesting chapters when any of them are involved. And any time Glokta is in the room with someone else, there is always something crazy about to happen, which I loved.
Joe Abercrombie's writing is simply fantastic. He has a poetry to his writing style that manages to give the words more weight rather than making them lighter, and that juxtaposition was fascinating to me. His writing being read aloud by Steven Pacey is even better. Pacey's work in The Blade Itself was nothing short of brilliant. He made this 22-hour audiobook fly by. Each character – and there are a lot – was unique, and easy to pick out before the name was even said. He managed memorable voices for everyone, and never went cartoony, keeping everything rooted in reality, which is essential for a tale such as this. If you are considering this series, I highly recommend the audiobook as Pacey's work stands up there right next to Stephen Weber's performance of Stephen King's IT as one of the best I've ever heard.
Because there are so many different characters and elements to this story, there is liable to be one or two that don't click for you, and that happened with me. There were times when certain characters were presented that I found my mind drifting more than I would have liked. Logen's band of brutes were the most notable characters that didn't click for me throughout The Blade Itself. It's not that they were poorly written or uninteresting, I just cared about them less, which had me "checking out" a bit during their chapters. I'm sure this group of characters will work for others, but they were the weak point in the book for me.
The Blade Itself is definitely the start of something rather than a complete story, and that might turn people off. Hell, it would usually turn me off, but Abercrombie's writing is so good that I have no problem with this one being mostly setup. He does so well with building these characters that I cannot wait to see what he does with the next two. The Blade Itself feels like the start of something great, and if you enjoy a character-heavy dark, bloody fantasy, this should be on your radar.
---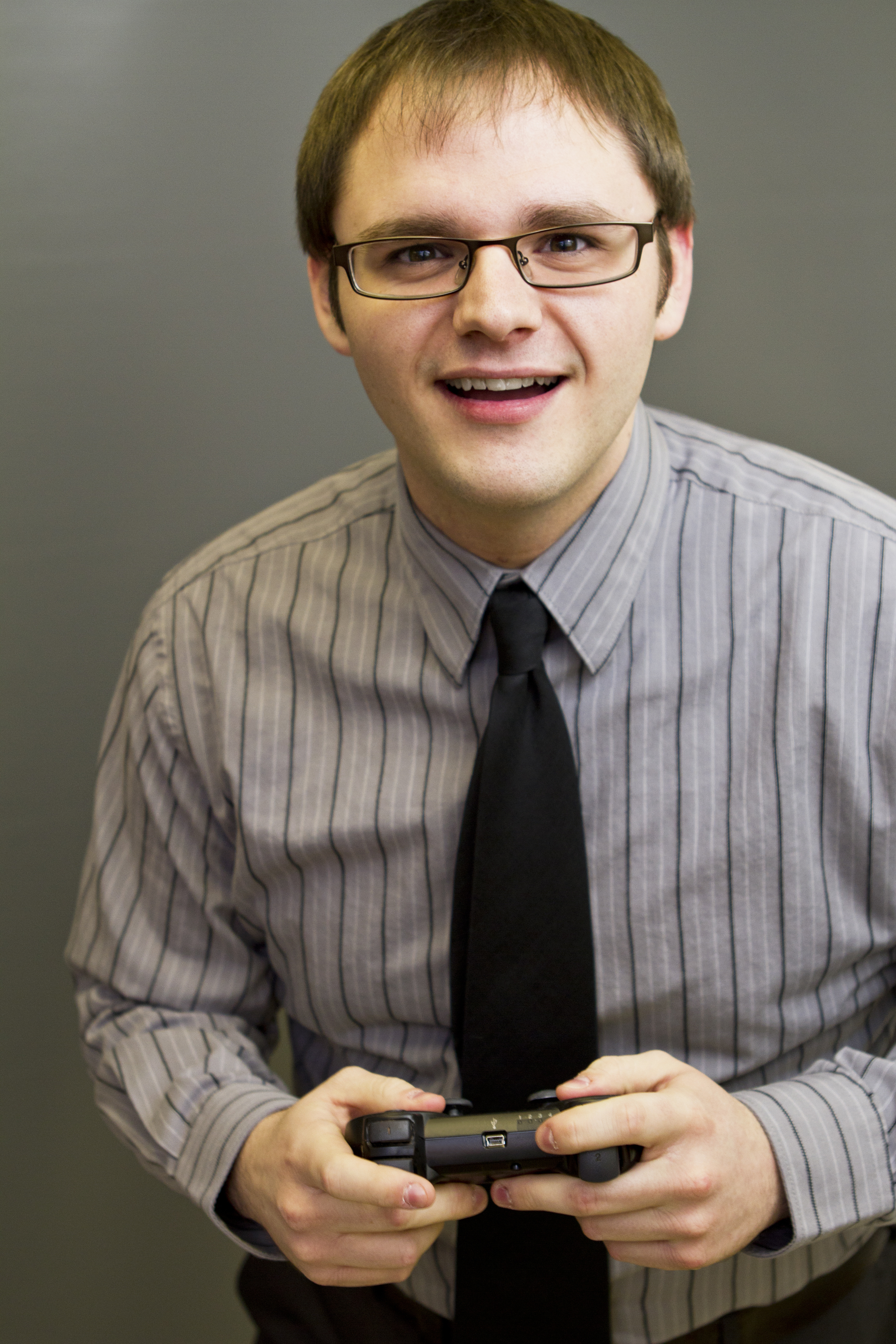 Branden has been a film fan since he was young, roaming the halls of Blockbuster Video, trying to find the grossest, scariest looking VHS covers to rent and watch alone in the basement. It wasn't until recently, though, that Branden started seeking out the classics of cinema, and began to develop his true passion for the art form. Branden approaches each film with the unique perspective of having studied the art from the inside, having both a bachelor's and master's degree in acting. He has been a film critic since 2010, and has previously written for Inside Pulse Movies, We Love Cult, and Diehard Gamefan. His biggest achievement as a film critic, to date, has been founding Cinefessions and turning it from a personal blog to a true film website, housing hundreds of film and television reviews, and dozens of podcasts.